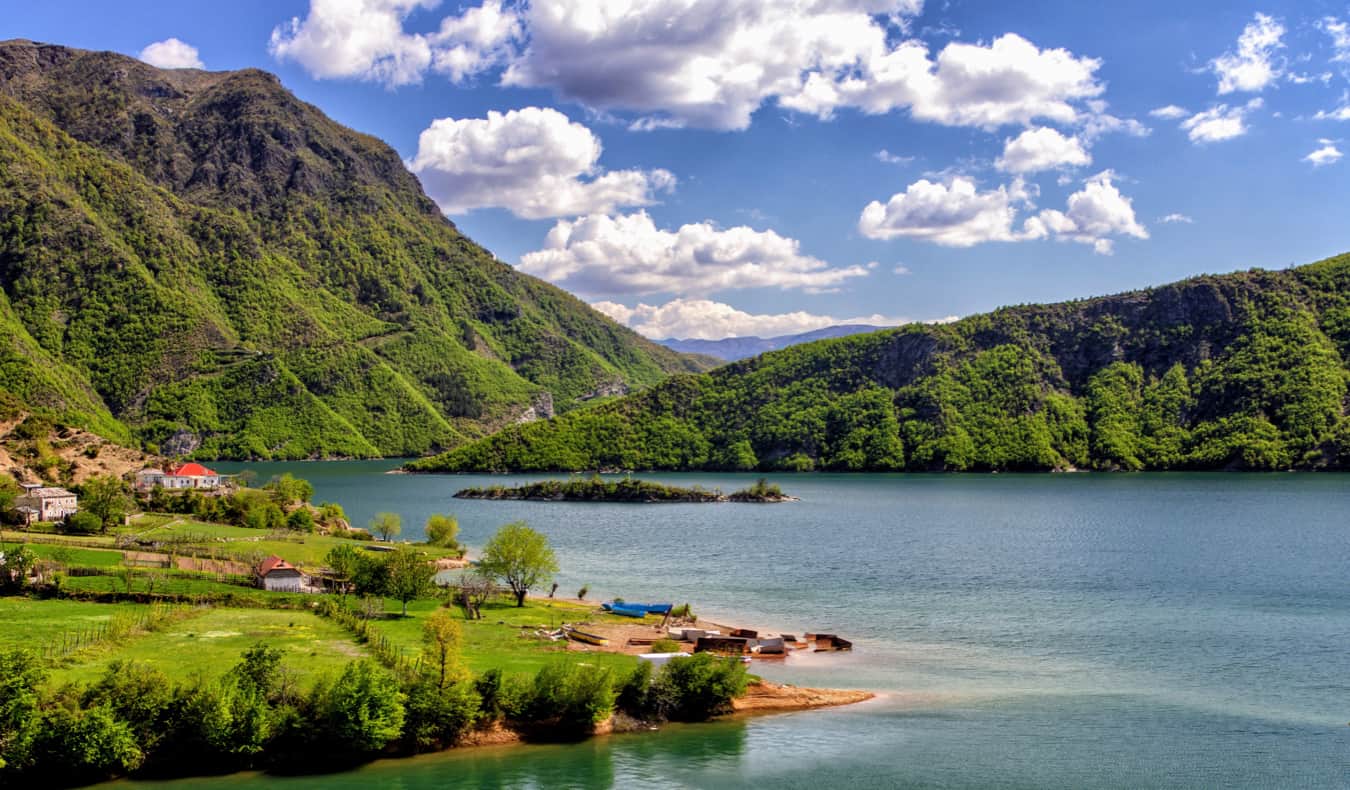 Last Updated: 8/24/2023 | August 24th, 2023
Albania is just barely on the tourist map. While its coastal cities have their share of luxury resorts and more and more people are visiting, Albania's tourism sector is nothing compared to its neighbors.
Pre-pandemic, it only saw around 6.4 million visitors per year, compared to Greece and Croatia, which got 34 million and 19 million respectively.
Tourism in Albania jumped 8% from 2018 to 2019. From 2014 to 2019, it saw a 67% increase in tourism numbers, from 3.6 to 6.4 million.
That's a huge increase in a short period of time.
And, since then, tourism has only grown. In 2022, Albania saw 7.5 million visitors. (Greece, on the other hand, saw close to 30 million visitors!)
My travels through the country made everything all too clear: Albania is going to be the next Croatia. In the same way tourism defines Croatia, so too will it define Albania.
Why?
For starters, the backpacker scene is firmly established in Albania. There are lots of hostels and backpackers talk about it frequently as a must-visit destination because it's beautiful and cheap. (Backpackers love cheap destinations.)
And mass tourism always follows the backpackers.
While Albania is still a "weird" place to visit for most non-Europeans, COVID changed that, especially for Americans. Albania was one of the few countries that only had a short lockdown, and so, with yearlong visas, many Americans flocked there to work remotely during the pandemic.
Around the country, signs are pointing to a tourism future marred by unsustainability. While talking to tour operators, hostel owners, journalists, and random folks, there was a constant worry that the Albanian government doesn't have the foresight and transparency to handle what they all recognized was coming: an explosion of tourists.
A lot of this ties into Albania's history. It's a young democracy, still shaking off the communist and post-communist years. The '90s and early 2000s were turbulent times, and corruption is still rife. There are huge development projects happening in Tirana that are clearly fronts for money laundering — a lot of buildings are going up and few of them have people in them.
Many journalists told to me that the government still retaliates against those who speak out by causing family members to lose jobs (or, if you're a foreigner, by deportation), which, of course, keeps many of them from speaking out.
There have really only been two prime ministers since the fall of Communism (and the current one just won reelection on suspicious grounds). There also never was a truth and reconciliation commission, and many who were part of the old regime are still in government today.
As for poor planning, there's also currently a highway project in Gjirokaster that will demolish part of the old town, and valleys are being flooded for electricity without any environmental review.
Given the grossly underfunded tourism board (which doesn't even have sustainability has one of its key pillars), all the corruption, and uncontrolled development, I'm worried.
In my discussions with locals, there seems to be little hope that the current government would do much to stop overtourism. I attempted to reach out to the Albanian tourism board for quotes and comments to this post but my requests went unanswered.)
One just needs to look at Sarande as an example of too much tourism and too little infrastructure to handle it. The beach is end-to-end hotels and resorts, with wall-to-wall lawn chairs; the bay is filled with boats; and the roads are always clogged. Every inch of nature is claimed for business. It's a free-for-all. (As you can guess, I did not like my time there.)
So what's a traveler to do?
While I know I am somewhat preaching to the choir here regarding sustainable tourism, consumer action can have a huge impact on the direction a country just getting its footing in tourism takes.
As the saying goes, it's hard to change a horse mid-race. After tourism infrastructure is built and an economy has been built around it, it's hard to switch it to a sustainable model. There are too many vested interests who will resist change. One just has to see how hard it was for Dubrovnik, Amsterdam, Thailand, Iceland, and countless other places to change.
The pandemic allowed all those places to reset. With tourism closed, they could reopen and start from scratch. Many destinations used the absence of tourists to come up with sustainability plans and rethink their destination marketing (it remains to be seen if things will change in practice).
As travelers we can do a lot to ensure we lessen the effect of overtourism. We can make sure tourism develops in the right direction.
Patronize operators/hotels/hostels that favor the environment (you can email them before you book if their website doesn't have much information). Avoid environmentally destructive tours. Give feedback to operators and hotels that push them to be more sustainable. Avoid staying at large resorts (they have a big environmental impact).
The more feedback you can give, the more people will change. (After all, becoming an "eco-tourism hotspot" is good marketing and means even better business margins.)
Because, in Albania, success is always copied. Albanians have a mentality of "if works already, let's just do more of that." For example, in Gjirokaster, there are four hostels. Three copied the original, Stone City, in design and offerings.
So, leverage that to make for a more sustainable future. Show Albanians that you want "good tourism" by doing those things mentioned above.
Here are two companies that support sustainable tourism in Albania:
Contact them before you go for information and a list of resources to help you make sustainable and ecofriendly tourism decisions.
***
Albania is at a critical juncture. It's starting to get popular but still a little off most people's radar. When tourism numbers hit a certain point, the country can go the mass-market route or it can go the sustainable yet still lucrative route (people will pay a premium to feel good about going green).
Right now in Albania, it can go either way.
With its beautiful coastline, majestic mountains, and (current) inexpensive prices, Albania is going to be the next big thing. The writing is on the wall. It's going to be the next "it" spot. We can nudge the tourism industry in a better direction and can help the country avoid a lot of the pitfalls of tourism — but only if we consumers demand it.
Get Your In-Depth Budget Guide to Europe!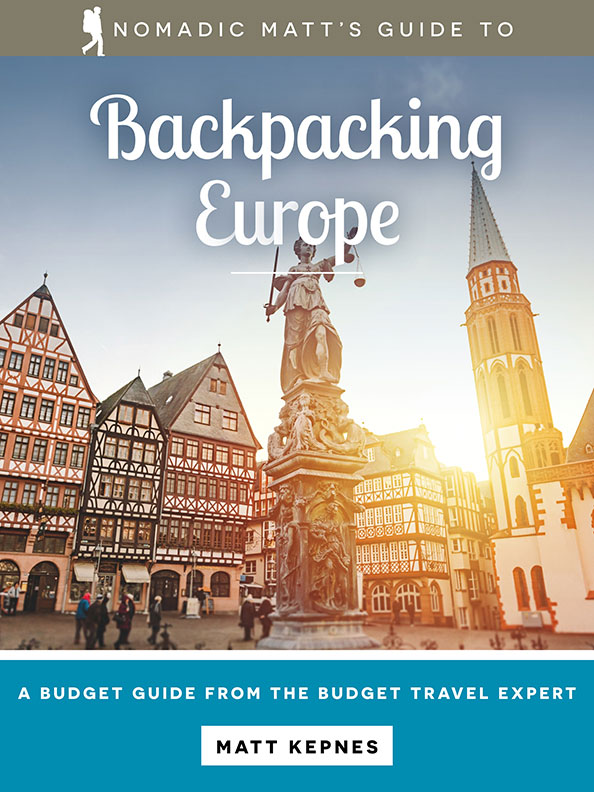 My detailed 200+ page guidebook is made for budget travelers like you! It cuts out the fluff found in other guides and gets straight to the practical information you need to travel while in Europe. It has suggested itineraries, budgets, ways to save money, on and off the beaten path things to see and do, non-touristy restaurants, markets, bars, safety tips, and much more! Click here to learn more and get your copy today.
Book Your Trip to Albania: Logistical Tips and Tricks
Book Your Flight
Use Skyscanner to find a cheap flight. They are my favorite search engine because they search websites and airlines around the globe so you always know no stone is left unturned.
Book Your Accommodation
You can book your hostel with Hostelworld as they have the biggest inventory and best deals. If you want to stay somewhere other than a hostel, use Booking.com as they consistently return the cheapest rates for guesthouses and cheap hotels. Two of my favorite places to stay in Albania are:
Don't Forget Travel Insurance
Travel insurance will protect you against illness, injury, theft, and cancellations. It's comprehensive protection in case anything goes wrong. I never go on a trip without it as I've had to use it many times in the past. My favorite companies that offer the best service and value are:
Looking for the Best Companies to Save Money With?
Check out my resource page for the best companies to use when you travel. I list all the ones I use to save money when I'm on the road. They will save you money when you travel too.
Want More Information on Albania?
Be sure to visit our robust destination guide to Albania for even more planning tips!