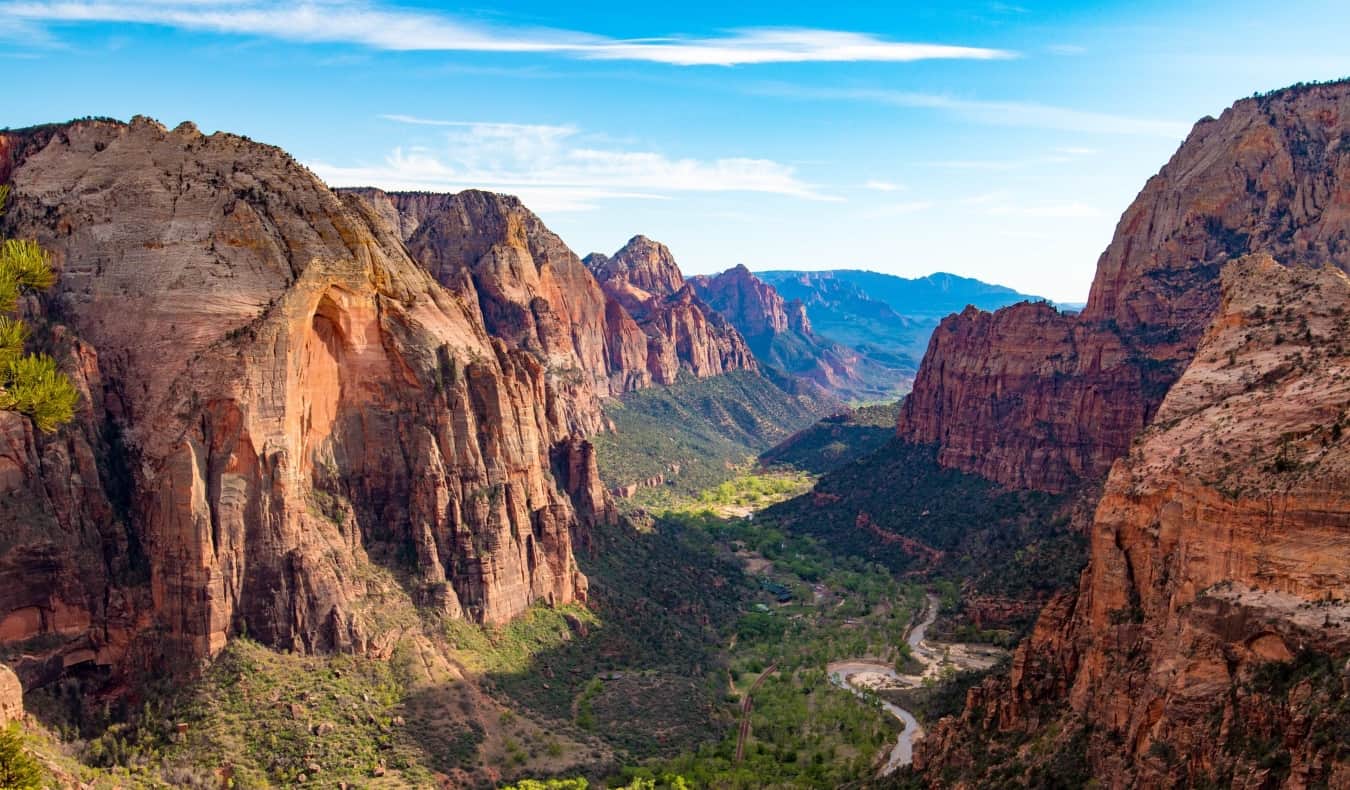 Last Updated: 6/30/23 | June 30th, 2023
While many of us dream of traveling the world (or at least taking a few months off from work in pursuit of adventure), it's not always feasible — even for those with the best of intentions. A lot of things can get in the way.
I frequently talk about long-term travel and round-the-world trips, but I know that realistically, not everyone can take those kinds of trips — or wants to. I don't think traveling the world as a digital nomad is hard, but I also know that what I do isn't for everyone.
Some people just want to go on a cheap vacation for a few weeks. Not everyone has the time or interest in taking an extended trip.
And that's perfectly ok!
So, what do you do when you only have a short amount of time and a limited budget? What are some budget vacation ideas that aren't about traveling the world?
Even if you don't want to backpack Cambodia for three months or walk the Camino de Santiago, there are many ways to get on the road and see the world without breaking the bank!
Here are eight cheap travel ideas if you are cash-strapped and/or time-poor:
1. Be a Local Tourist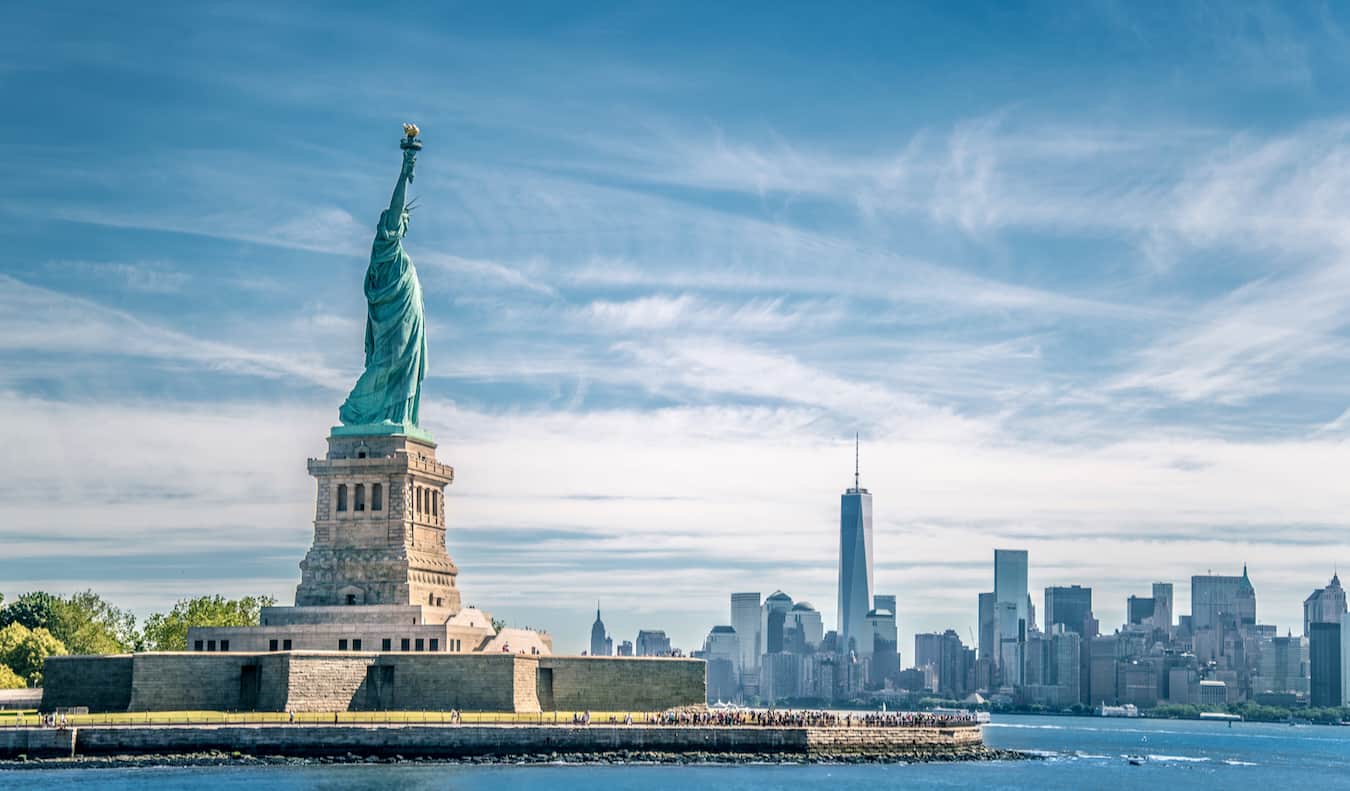 How often do you visit the tourist sites in your own city? Hardly ever, right? I know New Yorkers who have never seen the Statue of Liberty and Bostonians who have never walked the Freedom Trail. I once took a Dutch friend on a tour of Amsterdam because, despite growing up there, she had never seen the local attractions that lure millions of visitors to the city every year.
We're all guilty of this. It took me five years to see the Jim Thompson House in Bangkok (even after living there), and I've still never been to Bunker Hill in Boston despite spending the first 24 years of my life there.
We always put it off until tomorrow, because when we live in a city, we think there is always a tomorrow.
We get so caught up in our daily lives we forget that we can have a cheap vacation in our own city. We don't have to go anywhere!
If you're short on time and money, there's no better way to spend some free time than to wander your own city. No matter what its size, it has a number of wonders that you've never seen or even known about because you just haven't explored it like you would somewhere far-flung and "exotic."
Explore your city the way you would explore it if it were half a world away. Be a traveler in your own town and look at it with new eyes. You might just be surprised!
Check and see what unique activities you can do that you wouldn't do otherwise. To see what fun activities are available near you, check out Get Your Guide.
EatWith can also be found in cities all around the world, offering unique, locally-created culinary experiences. You'll get to try new food and meet new people — all while staying in your own backyard!
Additionally, check and see if there are any walking or cycling tour companies in your city (or nearby cities). Take Walks runs fun, detailed, and insightful tours in cities all around the world. I always book a tour with them when I want to get beneath the surface of a destination!
Moreover, if you live in a large city, be sure to go to your local tourism office and get a city tourism pass. These cards allow you to see a wide range of local attractions for free or reduced prices and can be your way to see your local sites on a budget. They aren't just for outsiders!
Important Tip: When you become a local tourist, check out of your house and into a hotel, hostel, or guesthouse. It's important to get out of your familiar environment because if you stay home, you'll find something to do around the house and create excuses for why you can't sightsee.
To find accommodation, Booking.com is the best place to start. It has an easy-to-use interface and generous cancellation policies should you change your mind.
Moving to a different location can help give you that feeling of adventure, excitement, and unfamiliarity.
LEARN MORE:
2. Travel Regionally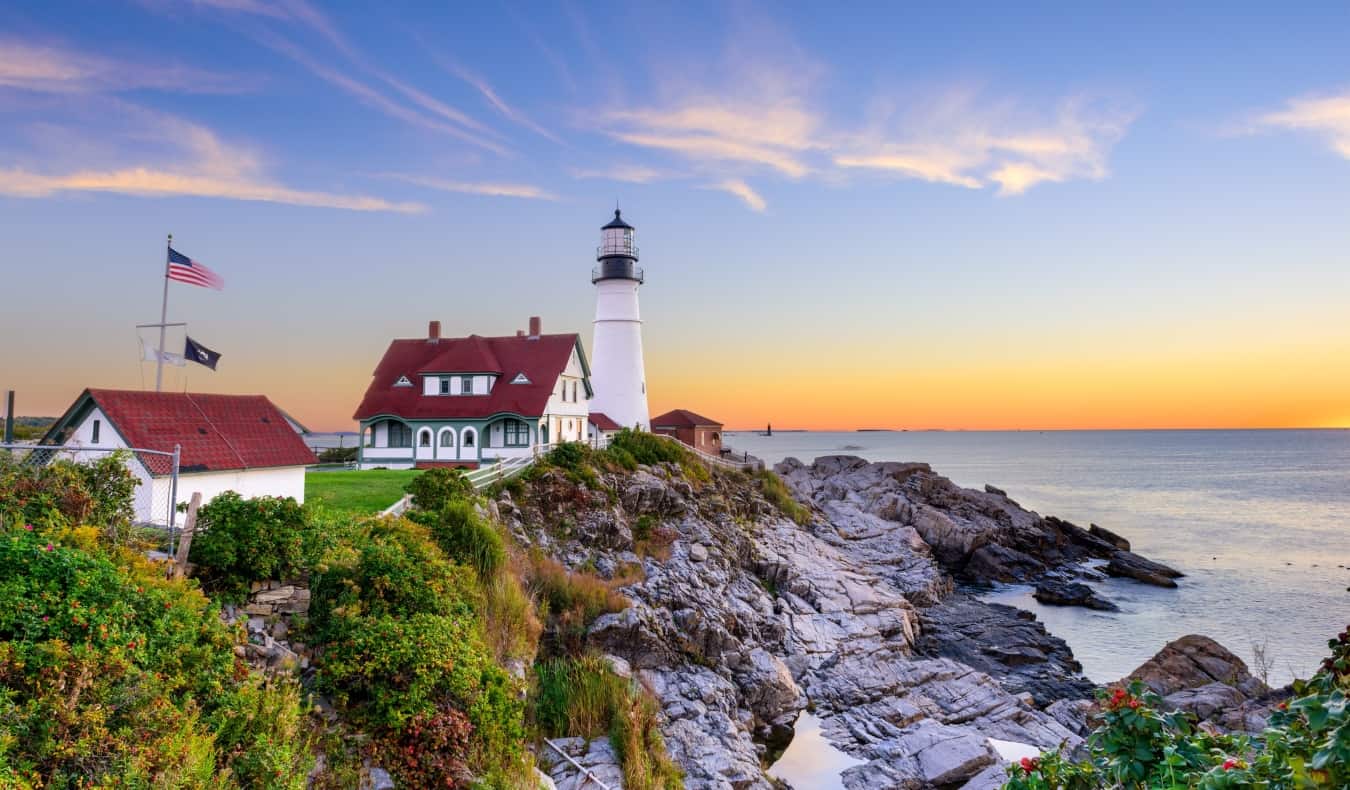 Travel brings to mind faraway and exotic destinations. It invokes images of all the places we've dreamt of and seen in movies. Because of that, few people look in their own backyard for adventure. As my Aussie friends always tell me before they jet off somewhere, "Mate, you've probably seen more of Oz than I have!"
But I could say the same thing as my Aussie friends.
I grew up in Boston, and from there, I could road-trip New England and visit New Hampshire, the woods of Maine, the bed-and-breakfasts of the Berkshires, or the farms of Vermont. New York was a four-hour car ride from home.
How often did I do that? Not often enough!
Exploring your own region is an underrated and often overlooked aspect of travel. It gets the occasional lip service in magazines, but driving across the United States made me realize how much our own countries have to offer us and how often we overlook that for some foreign place.
There's something special about being a stranger in your homeland and realizing you really don't know as much about it as you thought.
We think because we're born in a place we understand it but every country has regional differences that make it unique and, unless we travel to see and experience them, we'll never fully understand the place we call home.
Driving across the US taught me a lot about this. It gave me a deep appreciation for the country, the people, and the diversity within its borders. It broke down stereotypes and misconceptions I had about the different regions in the US.
My time exploring my own backyard was just as important to my growth as any trip to a foreign country.
If you're on a limited budget, can't afford a flight or a trip to exotic lands, or just want to do something different, don't forget that you can always travel around your own country. It can be just as powerful as going abroad.
Budget-friendly bus companies like FlixBus can help you travel your region on the cheap. They have routes around Europe and the US, with tickets starting at just $5 USD!
LEARN MORE:
3. Go to National (and Regional) Parks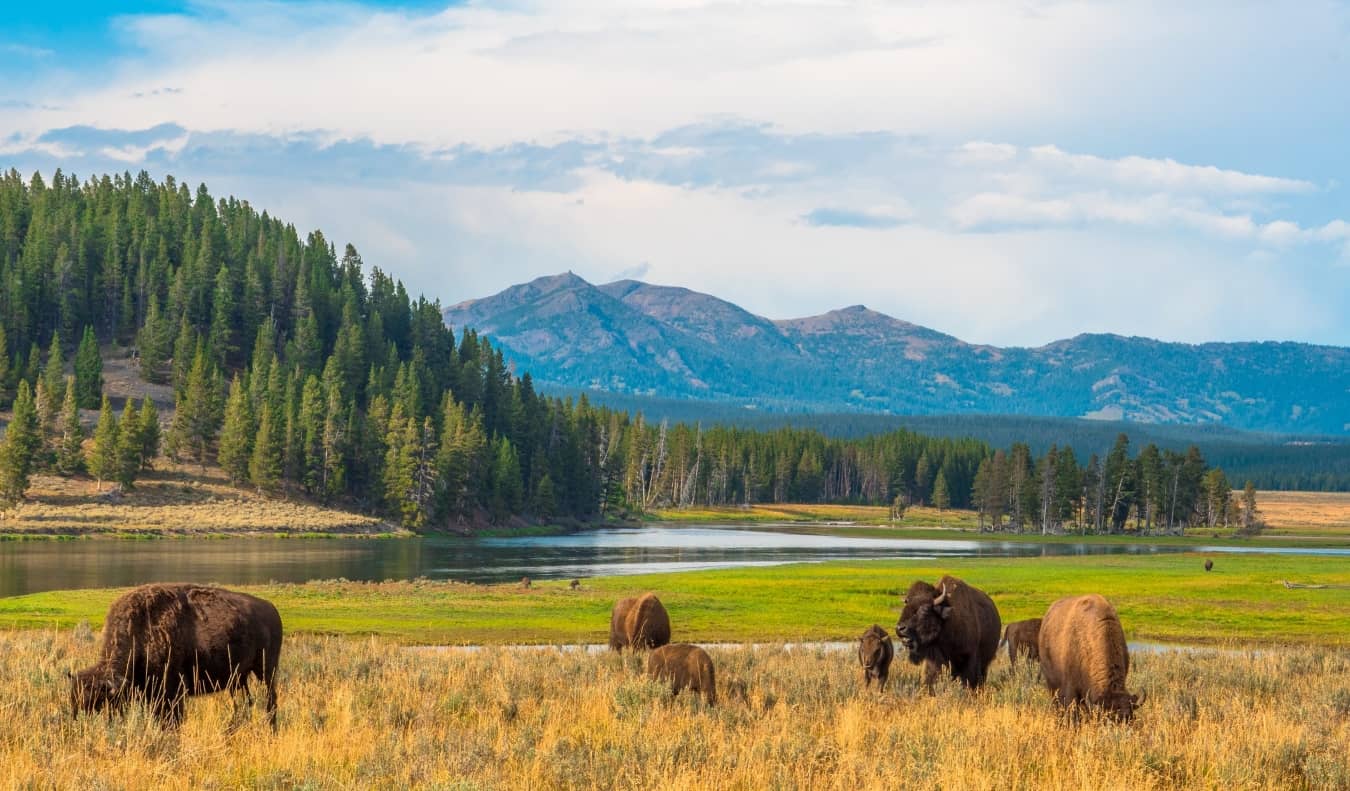 The great outdoors present a fun, beautiful, and sometimes challenging chance to go somewhere on the cheap. Camping, after all, costs very little money. Camping fees in national parks are as little as $15-20 USD per night in the United States, 15-40 CAD in Canada, 10-60 AUD in Australia, and 20-30 NZD in New Zealand.
In many countries, particularly in Europe (especially Scandinavia), you can camp on public lands for free. In the United States, you can camp on undeveloped BLM (Bureau of Land Management) lands for free, provided the spot you choose is a sufficient distance from established campgrounds and you follow local restrictions.
Additionally, you go camping stocked with all your own supplies and accommodation (i.e., a tent), so you don't have to worry about spending lots of extra money once you have the gear. Your food bill can be whatever you spend on groceries and nothing more. Just be sure to leave no trace of your stay at your campsite and pack out anything you brought with you.
You don't need to love camping to spend time in the national parks, either. Personally, I hate camping. I'm not the camp-in-a-tent kind of guy; I need toilets, beds, and hot water. Luckily, many parks provide cabins for rent. While hiking the Grand Canyon, I stayed at a national park lodge at the bottom. I had a room in a dormitory, but for a few nights, it was the cheap accommodation I needed.
And while national parks are impressive, state or provincial parks can be just as spectacular, but with fewer crowds, and easier to access. There's almost always a park nearby and spending a few days with nature is not only good for your wallet but also good for your mental health.
Looking for a more unique experience? Campspace is a website that lets people camp in someone's backyard, garden, parked camper, or private land for a small fee. It's like Airbnb but for unique camping spots.
Want to do a mini road trip around your region? Use RVShare to rent an RV from a local for cheap!
And if you're looking to rent a car, use Discover Cars to find the best rental car prices.
LEARN MORE:
4. Book a Last-Minute Cruise (or Book Far in Advance)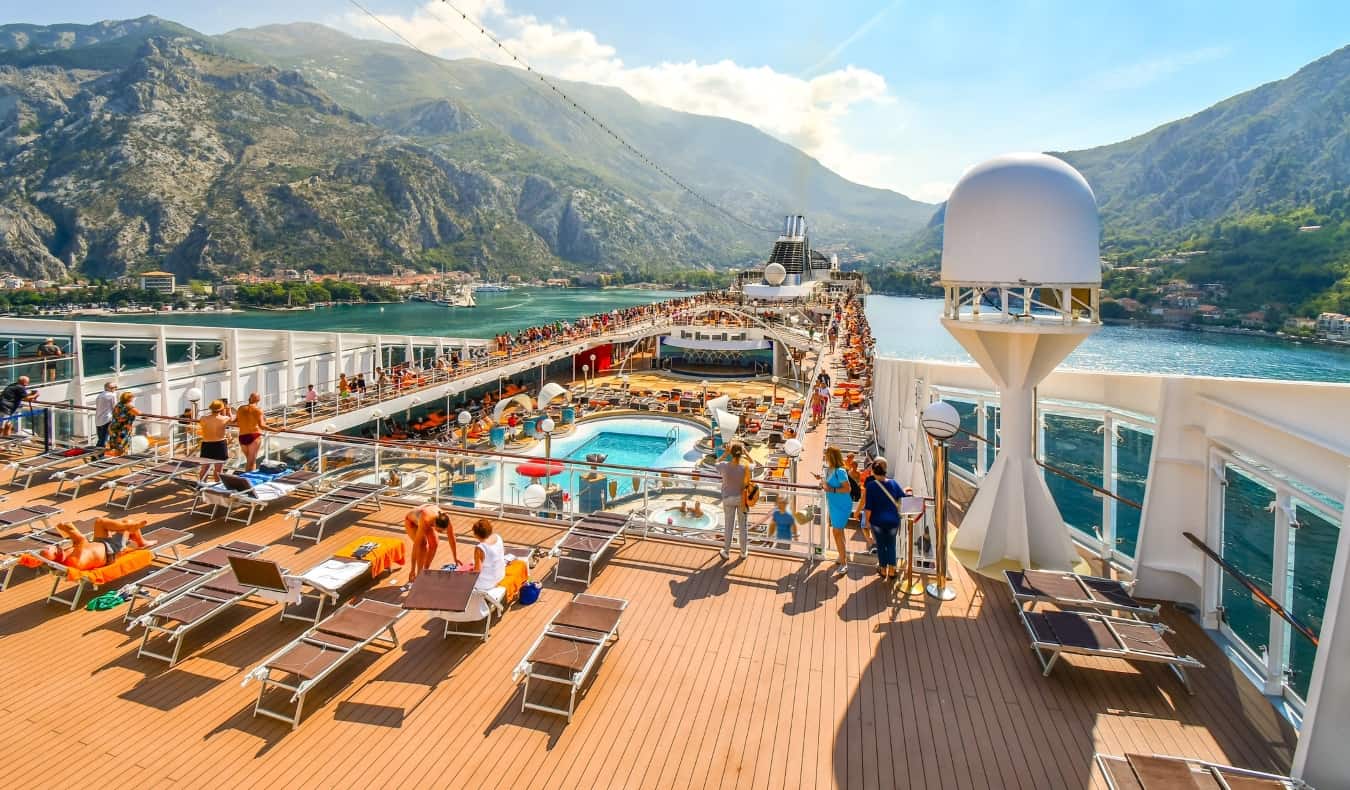 Cruises are normally very expensive affairs, with a seven-day Caribbean cruise costing over $1,500 USD per person for a small interior room. And, if you're traveling alone, you often have to pay the price of two people since not many cruise lines offer single traveler rooms!
But, if you're the last passenger running onto that ship, you can find some sweet deals.
Cruise lines always offer incredible last-minute deals. No cruise company wants to leave with half the cabins empty. If you wait until a few weeks before departure, you can usually find some really amazing deals as cruise lines scramble to find passengers. Plus, cruise operators always throw in some onboard amenities, free upgrades, and cash vouchers to sweeten the deal.
The website CruiseSheet often has cruises as low as $50 per day! (It's the best cruise booking website in the world!)
Conversely, if you book over a year in advance, cruise lines also offer amazing low fares for early birds.
Cruises are the one form of travel for which I recommend visiting a travel agent if you're part of a big group. They have wonderful working relationships with the operators and can score better packages than booking online.
After you book, keep an eye out on prices, because if they drop, you can often call your travel agent or the cruise company itself to get a partial refund or vouchers to use for dining and alcohol on the boat.
The cruise industry was drastically impacted by the COVID-19 pandemic. Most cruise lines lost billions of dollars, which means there are some amazing deals out there if you're looking to plan a cruise.
That said, lots of passengers ended up stuck in quarantine on cruise ships as well. Cruise ships, while fun, can easily turn into floating petri dishes, so make sure if you book a cruise that you have comprehensive travel insurance that covers cruises in case you get sick.
LEARN MORE:
5. Think Outside the Box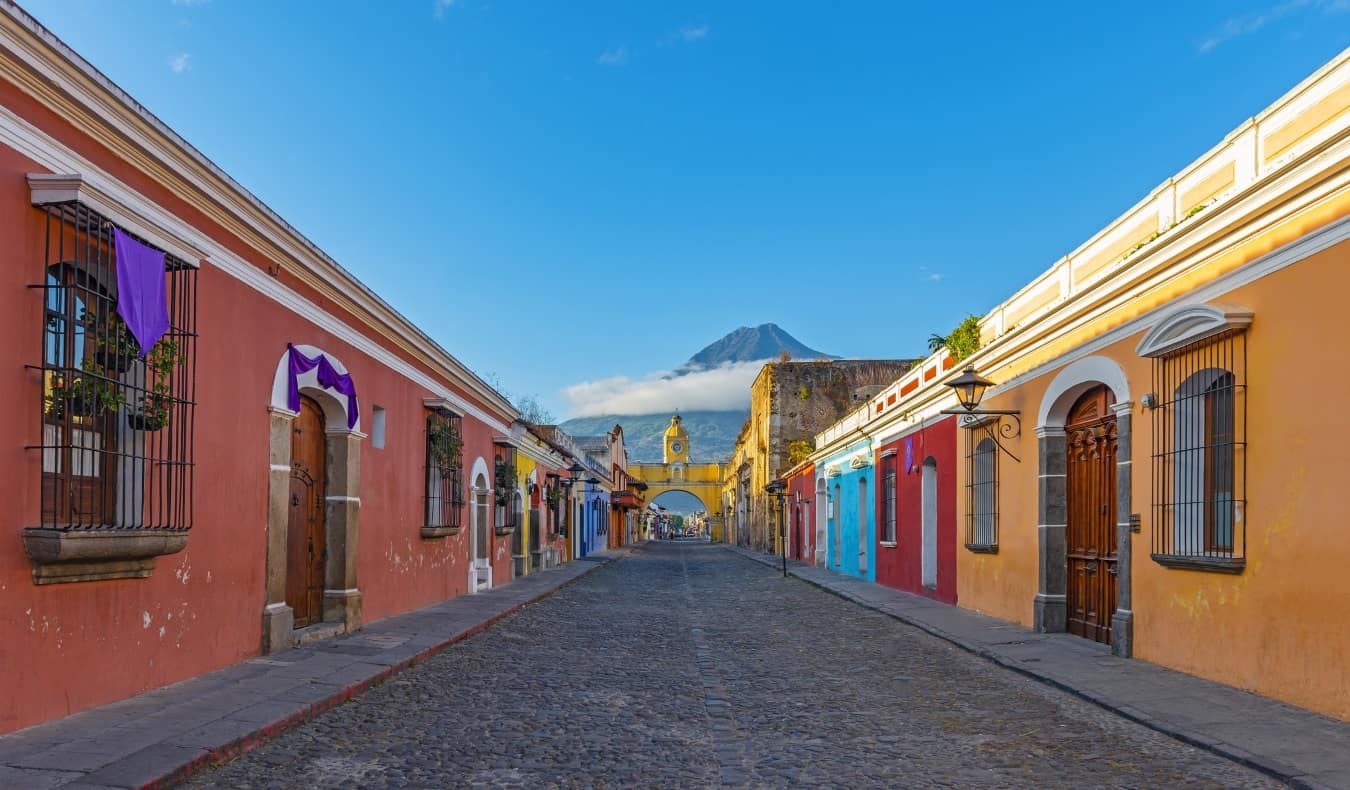 Forget Mexico and go to Guatemala. Skip Paris and head to Budapest. Ditch Italy and see Romania. Forget Brazil and take on Bolivia.
The list goes on and on. There are countless cheap alternatives and budget destinations around the world!
Travel counter to the prevailing trend.
Zig when everyone zags.
If people are going in the summer, you go in the spring or winter. Skip the popular destinations and head off the beaten path a bit.
Contrarian travel will save you a bundle of money. It's like reverse commuting. While others heading into the city in the morning for work are stuck in traffic, you breeze the opposite way hassle-free. The same is true for travel.
The more you are a contrarian in where — and when — you go, the better off your wallet will be. Plus, you'll enjoy destinations more because there will be fewer crowds. No one loves a crowd!
LEARN MORE:
6. Book a Last-Minute Tour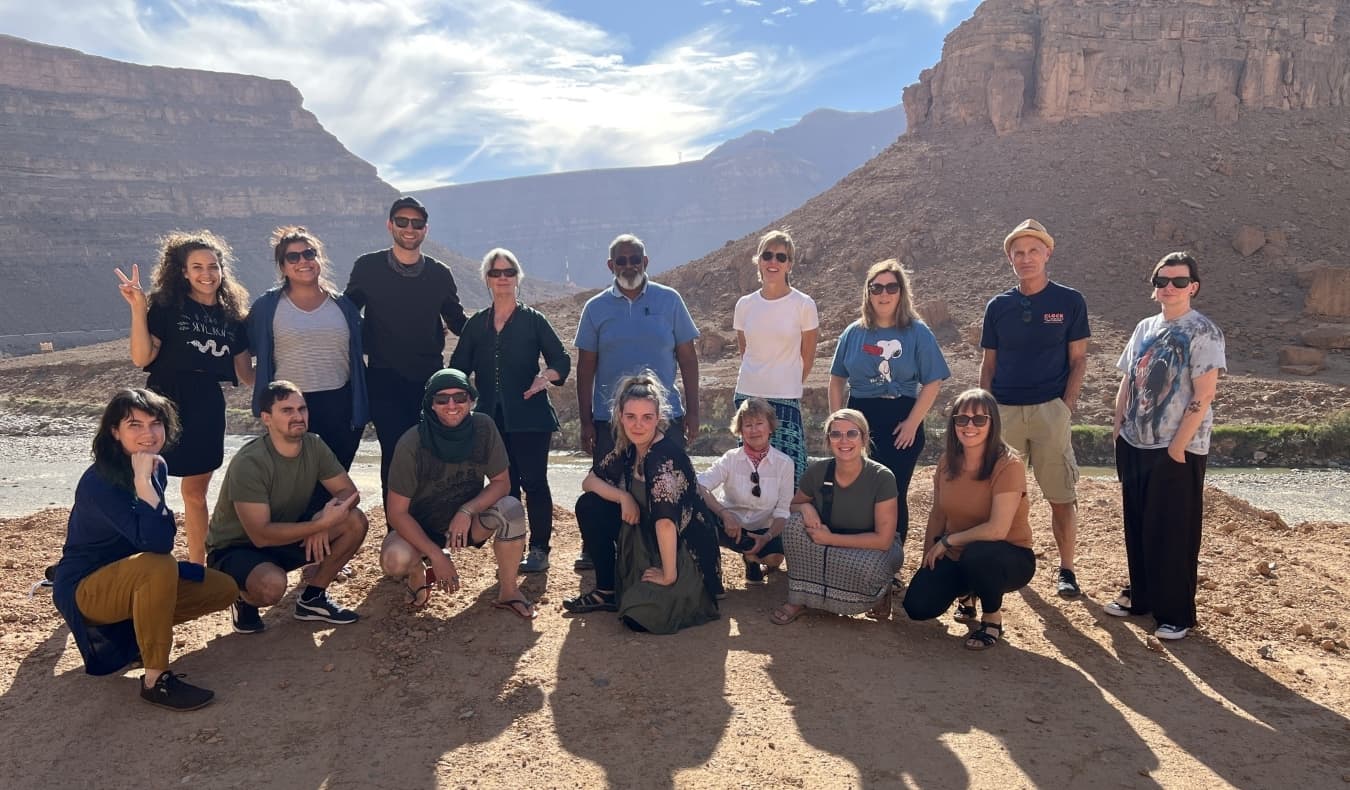 Just like cruises, tours are best booked last-minute. Tour companies need to fill the seats just like cruise companies, because once that trip departs, they still have the same costs. Last-minute tour bookings work the same way as cruise bookings.
Why are tours so cheap last-minute? Well, think about how people plan vacations. You get the time off work, you book your vacation, you buy your flight, and you go. Since people pre-book, prices are higher in advance because these companies understand booking patterns and then price accordingly.
As departure time nears, companies know people aren't likely to turn up and book on departure day, so they sweeten the price to increase bookings. So take the time off work, wait until the week before, see what's cheap, and then go.
My favorite company, Intrepid Travel, often offers 15–30% discounts on last-minute tours.
LEARN MORE:
7. Become a House Sitter

Accommodation can eat into the cost of a trip big-time. You might get a flight deal, but then accommodation — even if you can find it cheaply — might push the cost of your trip into unaffordable territory.
A way around that is to stay somewhere for free.
While I like Couchsurfing, it's hard to do that for two weeks without annoying your host. A unique way to overcome this is to housesit for someone while they are on vacation. You get free accommodation, a kitchen to cook in, and the chance to explore a destination in depth. It's a pretty unique way to travel and one that I know a lot of world travelers take advantage of. You can even do this in your own region too, to cut down on transportation costs.
The best way to secure housesitting gigs is to build up your portfolio of reviews on a site like Trusted Housesitters by starting small. Find opportunities near you so secure a few reviews before you start competing for housesitting gigs in popular places like NYC or Paris (since those are more competitive). If you're willing to do housesits in "less popular" destinations you can easily find opportunities.
LEARN MORE:
8. Grab a Cheap Flight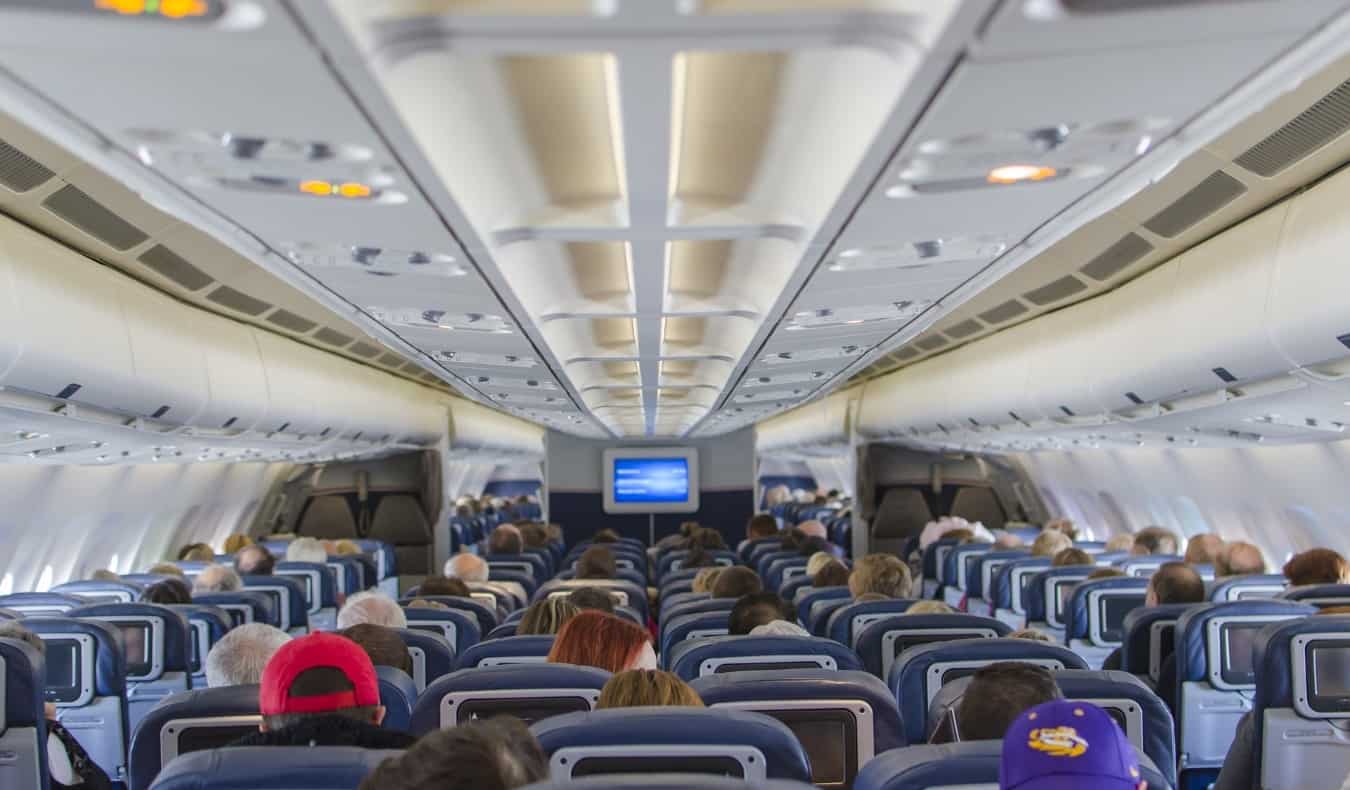 Nowadays, you don't have to guess where the cheapest flight from your home would be. You can look up a whole list of flights (from cheapest to increasingly more expensive) using a site like Skyscanner.
With those sites, you can type in "(the closest airport to you)" for your departure city and "everywhere" for your destination. Then a list of the cheapest flights appears in front of your very eyes, so you can choose where to go within your budget. This is how I decide where to go when I don't have a specific place in mind. It's a great tool!
The website Going (formerly Scott's Cheap Flights) is another great way to find rock bottom flight prices. They scour the web daily and send the cheap flights they find directly to your inbox, saving you hundreds of dollars – as well as the time spent to find those deals!
The key to finding the best deals is to be flexible — with either your dates or your destination (but ideally both). The more flexible you are, the more likely it is that you'll be able to snag a great deal.
LEARN MORE:
***
Not everyone can jump overseas at the drop of a hat or spend six months backpacking around Europe or Asia. A fancy vacation to Mexico may be out of your reach.
But while you might not have a lot of time or money, there's more than one way to see the world.
After all, travel is simply the art of going somewhere new and different and exploring everything the place has to offer. It doesn't matter if you have two days, two weeks, or two months. Use these cheap vacation ideas and go explore on a budget. You might just be surprised what you discover.

Want More Cheap Vacation Ideas?
Here are a few more posts that can help you plan an epic trip without breaking the bank:
Book Your Trip: Logistical Tips and Tricks
Book Your Flight
Find a cheap flight by using Skyscanner. It's my favorite search engine because it searches websites and airlines around the globe so you always know no stone is being left unturned.
Book Your Accommodation
You can book your hostel with Hostelworld. If you want to stay somewhere other than a hostel, use Booking.com as it consistently returns the cheapest rates for guesthouses and hotels.
Don't Forget Travel Insurance
Travel insurance will protect you against illness, injury, theft, and cancellations. It's comprehensive protection in case anything goes wrong. I never go on a trip without it as I've had to use it many times in the past. My favorite companies that offer the best service and value are:
Want to Travel for Free?
Travel credit cards allow you to earn points that can be redeemed for free flights and accommodation — all without any extra spending. Check out my guide to picking the right card and my current favorites to get started and see the latest best deals.
Need Help Finding Activities for Your Trip?
Get Your Guide is a huge online marketplace where you can find cool walking tours, fun excursions, skip-the-line tickets, private guides, and more.
Ready to Book Your Trip?
Check out my resource page for the best companies to use when you travel. I list all the ones I use when I travel. They are the best in class and you can't go wrong using them on your trip.