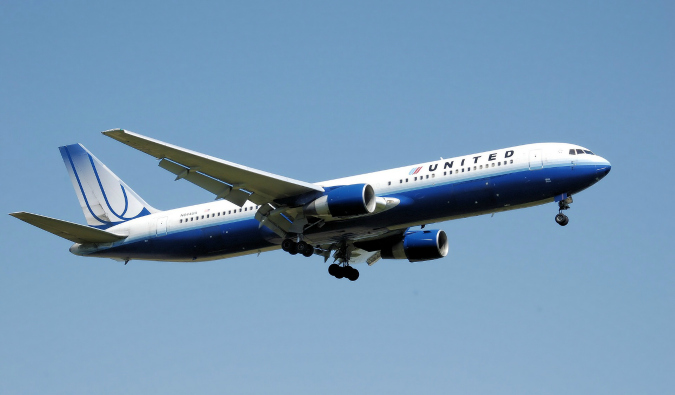 When I decided to move to Sweden, I switched airlines. Normally, I'm a loyal American Airlines traveler and member of the Oneworld alliance. I like American Airlines and their Oneworld partners (except Finnair — that airline sucks!). However, the main airline in Sweden, SAS, is part of the Star Alliance network. Not wanting to lose my elite flier benefits, this year I switched to United Airlines (the main US Star Alliance member) in order to earn elite status. That way, when I flew SAS, I could get lounge access and potential upgrades.
I had never flown with United prior to their merger with Continental. I can't really say how their service compares to what it used to be, but after 15 flights with them this year, I can say that their current service is absolute shit. I mean, it is so awful that I would rather walk than fly United. Once I get back to America, I plan on switching back to American Airlines, especially since they just decided to join the rest of the world and upgrade their planes. I long for American every time I sit on a United airplane. And the thought of having to fly United for the next few months of the year in order to reach the top-tier service makes me depressed. (Once I hit top tier, I'll get a status match from American so I can be top tier on their network.)
Let me count the reasons why I think you should never fly United Airlines if you have the choice:
United is so bad, pilots will still tell you they're a Continental crew. It's their not-so-subtle way of telling you they aren't part of this mess.
United doesn't respond to customer service requests on Twitter.
When you do call customer service, you get some guy in India who has no idea what you're talking about. Now, I'm a product of the global age, and I don't care where a call center is located. Hell, the Mars rover could be answering my customer service request. Doesn't matter. What I care about is that the customer service representative speaks my language and knows what I'm talking about. It took 20 minutes for the rep to figure out I wanted a round-the-world ticket, not a round-trip ticket. Then, upon telling me that wasn't his department, he transferred me to someone else who had no idea why I was calling and who also passed me off to another department. And another time when I called for help, the representative just hung up on me.
Their planes are old and ugly. They keep talking about upgrades, but at least American has a date for the arrival of their new planes. United does not.
They have the worst on-time status of all the major airlines.
They lose the most bags.
Their on-board meals are a joke. I understand that economy meals are never good, but when I'm paying $10 USD for something, I'd like it to be at least mildly edible. Their snack boxes are not. At least I can get a sandwich on other airlines. The bad (and free) cheese sandwich I got from Croatia Airlines was better than what you get fed on United.
There are no upgrades, even when you offer money. On my flight to Sweden, business class only had three people in it. I asked if there were any elite upgrades and when they said no, I asked if I could purchase an upgrade, having heard the guy in front of me ask and get an affirmative response. I was told, "No, there's no space." That plane flew with a half-empty first class and a mostly empty business class. Way to encourage customer loyalty among your elite fliers, United!
Their in-flight service sucks, and the flight attendants are pretty sour. (My guess? It's a manifestation of the crappy corporate culture post-merger.)
Have I mentioned their planes are old and outdated?
They have no Wi-Fi.
Their flights cost more than their competitors…but with crappier service!
Words cannot express the dislike I have for United. They make my blood boil. US Airways used to be my most hated airline in the States, but now I think United is far worse. At least US Airways is cheap! This video sums out everything I would tell United:

Not a day that goes by that I don't hear people complain about United. The news is littered with reports of their customer-service problems, and frequent fliers actively try to avoid United. When American Airlines offered to match the elite status of United's most frequent fliers earlier this year, so many people tried to switch that American stopped the offer early.
One of the reasons I love the Star Alliance is that it is a large airline network with far more members than Oneworld, including Air New Zealand, ANA, and Singapore Airlines — all top-class airlines. But if being a Star Alliance member means I have to fly United when I travel around America…no thanks. I'll pass.
If you're looking for an airline, please choose anyone besides United.
Update: Here's the story of when my United flight had to make an emergency landing when we lost cabin pressure and dropped 20,000 feet.