Every month, over 1,000,000 people use this website to travel cheaper, better, and longer. They use this advice to make their dream trips a reality. Here are what people are saying about how this website helped them via e-mail and social media: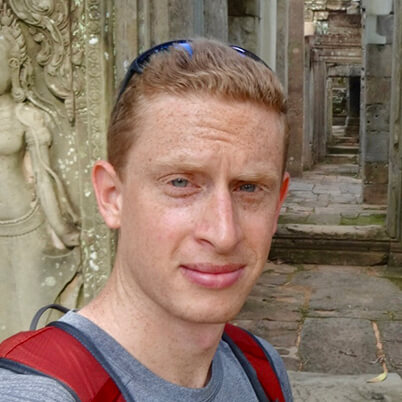 "Since I was a kid I wanted to go on a long adventure to somewhere far off and exotic. Matt helped me finally turn this dream into a reality. I used his travel guides and website to plan a two-month trip around Southeast Asia from the ground up (he even inspired me to start a little travel blog of my own!). His tips on how to budget effectively were especially helpful as I had just quit my job and was planning to go back to school when I got back. It was the trip of a lifetime! Next time I hit the road, Nomadic Matt will be my first stop for travel info."
— Ben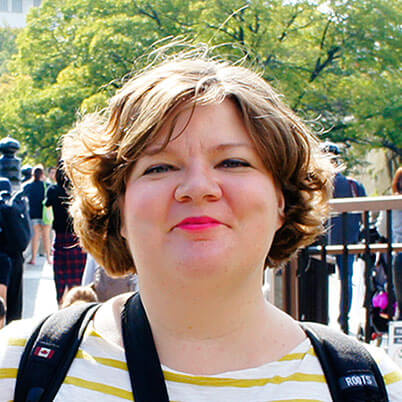 "I have never saw myself as a someone who would travel because I am a single Mom, on a tight budget, and have a crippling fear of flying. Last year, a dear friend moved from Canada (where I live) to Japan! I missed her so much I decided to just take a look around and see what I could find out about budget travel. I found Matt! It was the best thing that happened to me. I really appreciate Matts' expertise and all the legwork that he has put in. I get really overwhelmed by the whole process of planning a trip but he really lays things out in a simple and logical order. I visited Japan for 3 weeks with my daughter, explored Iceland with some close friends, and now I'm planning a trip to Norway (with my father) to see where our family comes from. Traveling has truly been transforming me and my family."
— Amy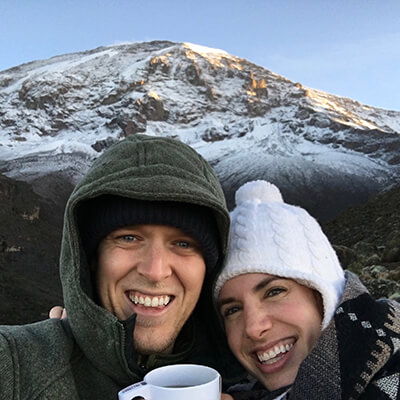 "We constantly used Nomadic Matt's city guides because of their honesty and clarity. His specific money-saving tips were required reading everywhere we went. His resources encouraged us to skip the long lines and find activities and accommodations off the beaten path. After traveling around the world for a year, I'm 100% confident his guides saved us thousands of dollars."
— Adam & Annie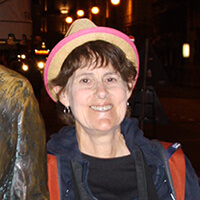 I am a 63-year-old woman who just completed a four-month solo trip to Eastern Europe and the Middle East. The information in the book was invaluable. I learned about several discounts I had no idea existed (including the International Teacher Identity Card) and the best way of traveling in Eastern Europe. The budgeting information was also very useful. Most importantly, the book gave me the confidence to travel on my own for an extended period of time.
— Terry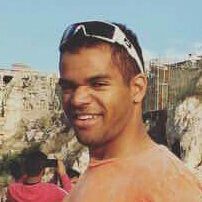 In the fall of 2016, I spent 2 months backpacking across Europe. If it wasn't for the Nomadic Matt blog, I would not have had such a memorable experience while still saving money. Nomadic Matt was my go to source for tips and resources on things such as transportation, accommodation, food and many other important travel topics. His recommendation on travel insurance was very useful after a hospital visit in France caused me to reschedule my flight.
— Brandon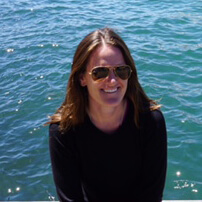 Thank you for your awesome blogs, website, posts, tips, and book. I first started reading your book about two years ago when I was considering long term travel. It was logical, thorough, easy to read, and inspiring. After finishing the book I had made up my mind to quit my job to travel. I'm now two months into a five-month trip and haven't looked back. I am so thankful and grateful every day. Without your guidance, however, I think I would have been totally overwhelmed with the whole process and maybe wouldn't have made the leap. And thank you, especially, for forever changing my perspective on travel. I was one of those that always thought travel had to be expensive and I learned that it doesn't have to be. There are so many ways to experience this amazing world and you really opened my eyes to all the possibilities.
— Anna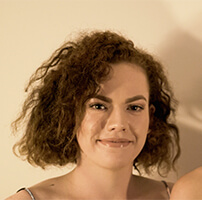 I have used your blog many times to research pricing of countries and learn about exciting things to do everywhere I travel to. As a uni student, I am constantly having to budget to afford travel but I am so grateful to have your blog as a reference when it comes to working out what I need to save. Quite honestly, I wouldn't have travelled to the places I have been to nor have the desire to travel to new places without guides as comprehensive as yours. You're realistic, honest and smart and I thoroughly appreciate it. I will continue to use your guides throughout my future travels and please keep up the amazing work!
— Madeleine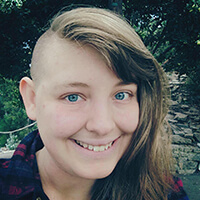 I just wanted to let you know how helpful your emails and your website has been to me. I'm heading to Australia for two months travelling in July and it's my first time out of Europe and first time travelling alone. You've really set me at ease and helped with all the little things I'd never even thought I'd need to know/buy!
— Grace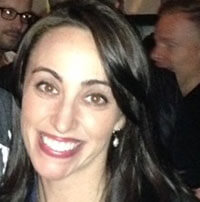 Walking into this process I had zero experience on building a website. I just knew that my friends and family were asking me questions constantly about travel, so I wanted to put the tips all in one place for them to read. Since I had read Matt's Travel the World Book, there was no question on who was to teach me how to start this website. From the second I started reading the first course chapter, I knew I had made the right decision in trusting Matt with this learning process. He lays it out step by step, so even a very green person, like myself, can be taught how to build a website. Not only does he show you the back end, but coaches you on writing skills, how to use social media and gives you plenty of tools to help you succeed. It is easy to read (includes videos which to me are priceless) and interviews with other entrepreneurs in the website world. He also created a Facebook group for you to talk to other bloggers and Chris his IT guy is at your disposal for any questions you may have. You will absolutely succeed with Matt's course!
— Gina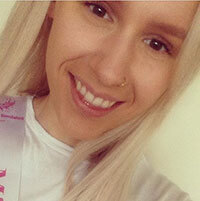 I just wanted to send you an email to say thank you for having such an inspiring blog. Last year I took my first solo trip to Thailand (which was incredible) however, once I got home I was really disheartened about being home and that is when I stumbled upon your blog. Over the course of a couple of weeks I read a ton of various post written by yourself and the guest writers and thanks to this I finally took the plunge and booked to go travelling for an extended period. Currently, I have no plans set fully in stone but the plane ticket is booked and I am now on a countdown. I will be leaving my job and taking a proper break to go out and see the world. I honestly think that if I hadn't read all those posts I wouldn't have had so much inspiration to just do it. So thank you from the bottom of my heart and keep writing the incredible posts!
— Isla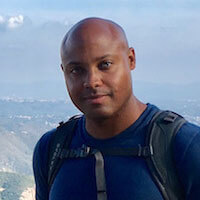 The moment I was fed up with my current lifestyle in the USA, I started searching for a way out. That's when I came across nomadicmatt.com! I had no previous knowledge of backpacking whatsoever and didn't know it was possible to travel the world with little money. Matt inspired and taught me through his blog all the ends and outs of traveling the world. I learned how to save, budget, pack, about hostels, destinations and so much more! I set a date and a financial goal and achieved both. Now, I'm currently on my first indefinite epic journey around the world, 10 months later, 4 months in, 15 countries and counting, all with my 40-liter backpack! Thank you, Matt 🙂
— Dontae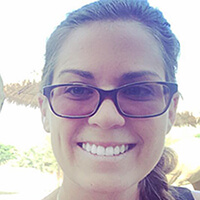 Matt, I was able to plan a several month long trip to Southeast Asia using your blog. Out of all the blogs out there, for some reason yours works best for me. I think it's a combination of the site being so navigable, easy to use, well organized and with a lot of practical and specific advice.
— Ellen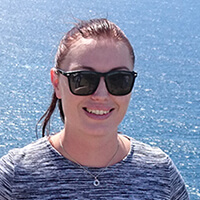 Matt's blog has been a constant source of great information both in the planning of my trip and while I've been on the road. Matt breaks down the facts about travelling to make what for many seems like a fantasy, become a very realistic possibility on any budget.
The destination guides are a perfect starting point for exploring new countries and the weekly email newsletter updates are awesome for information while travelling and to keep motivated to be always learning more about travelling better. I love the personal touch in his blogs as well; with his thoughts and opinions it feels more relatable rather than so many travel guides that just provide you with the tourist facts. Thanks Matt!
— India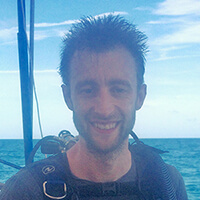 Before I discovered NomadicMatt.com I thought travelling the world long term was only for the rich. I was wrong.
Matt's site has totally changed my life. Without it I would never have been inspired to go visit Prague, and so would never have been lucky enough to meet my gorgeous girlfriend. Not only did he give me great advise on how to save money, like renting out my house and cancelling all my unnecessary TV subscriptions, but he made me realize that travelling the world was the only way to fully see and appreciate the planet we all share.
He's also inspired me to keep my own travel blog during my travels.
— Carl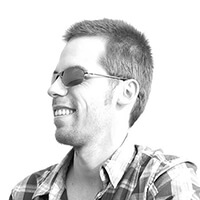 After reading your blog I've finally found the courage to travel. Thank you!
I'm older: 31. I've been in the same career for 10 years run down living in the American machine. In October 2015, I decided I didn't want to do it anymore. I read your blog and you inspired me. I bought your book How to Travel the World on $50 a Day. Since then I've saved for 6 months to travel for the next year. I've been traveling for just over two months. I've quit my job, sold all my things my apartment my car etc. I don't know what I'll do after the year is over but I've been the happiest I've ever been in my life!
I started Ireland I'm now going through Europe first since it's the most expensive going to Asia next to save. Just wanted you to know I've learned so much met the greatest people and have grown thanks to you.
So many people go through life just surviving, without living. Matt's book and website provided me with the inspiration and knowledge to live. Flights, budgeting, credit cards, bank accounts I've used all the tips and saved. I've never been happier in my life, 3 months traveling.
— Anthony
I've wanted to see the world for a long time but I never made any plans because I believed I couldn't afford to travel. Thankfully, Nomadic Matt's book turned things around. I was able to fly from Detroit to China for less than $90 and now I'm finishing my first semester as an English teacher in Nanchang, China, planning a backpacking trip through Vietnam, Cambodia and Thailand next month. Matt's book has already paid for itself many times over and so I recommend it and his site to anyone wanting to travel more for less. — Daniel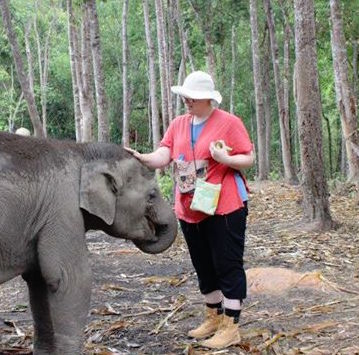 THANK YOU for taking the time to blog about all the things you do. I came across your blog and it pushed me to do something that I had wanted to do for a long time: plan a trip to Thailand. I've spent the last decade of my life dealing with constant illnesses but your blog gave me determination to take the first real holiday of my adult life, solo backpacking around Southeast Asia for a couple months.
Your advice helped me to save money on plane tickets, avoid scams, and calmed the nerves of some of my anxious family members. Your travels gave me the courage to go and experience it myself. I can't wait for my next trip! — Kerry B.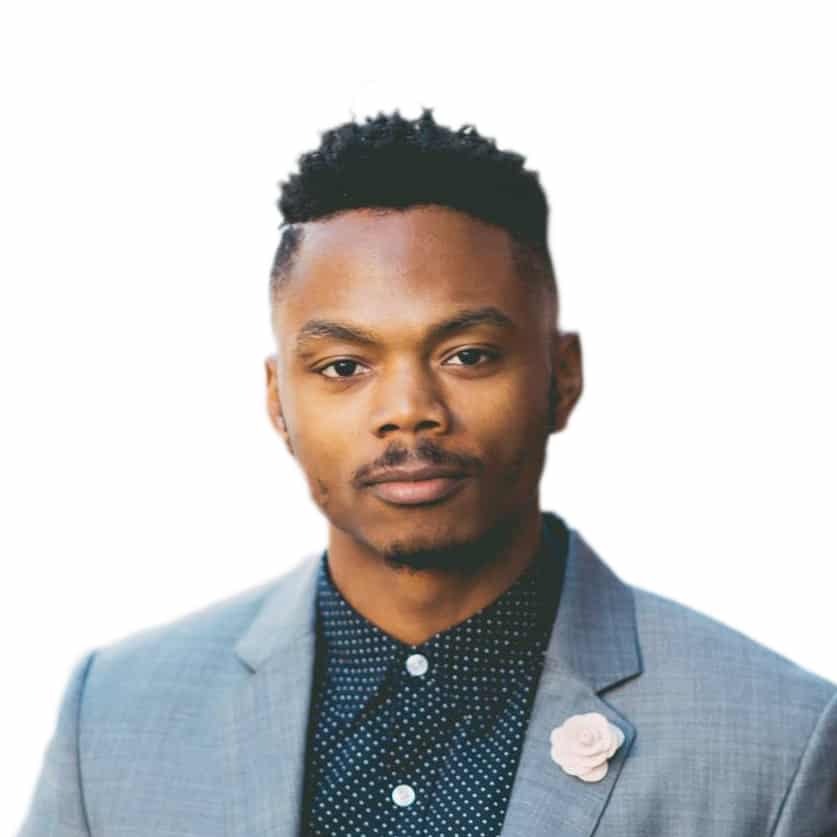 I am a prior Marine and current film student. I started following your blog a years or so ago and it has since then motivated me to chase my dreams on a level I never thought possible. It was while following your site that I decided to go around the world and film my first documentary. I will be filming in seven different countries over the course of 100 days. I just wanted to say thank you and keep doing what you are doing. — Adrian B.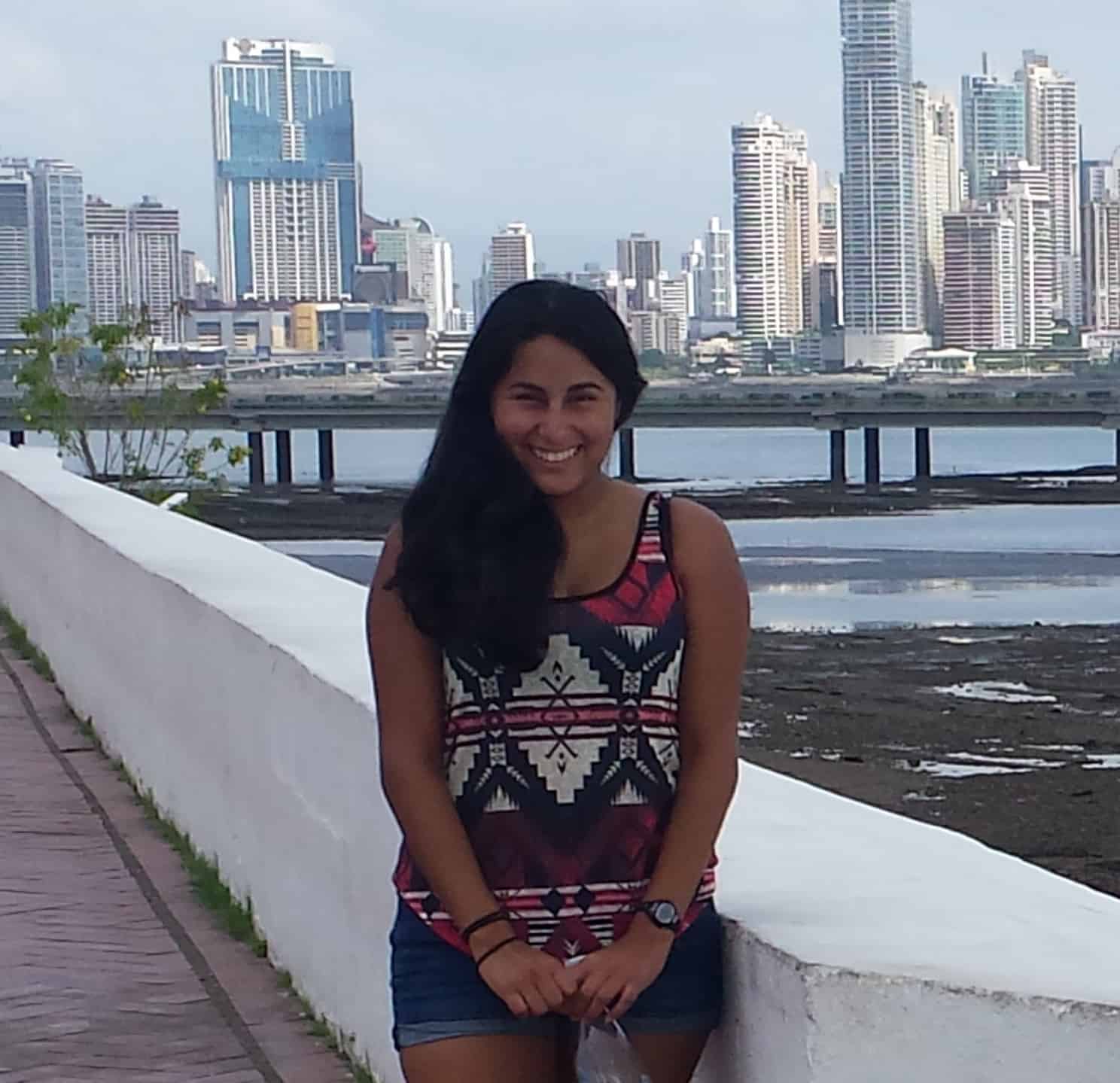 As a 19-year-old girl, leaving the country by myself did not seem possible. I had many fears. However, last Saturday, I came back from a solo trip to Panama. I would never have gone, at least not so soon, if it were not for your blog. Your words gave me the courage to book the trip. I still remember how shaky I was when I first booked it. Now that I am back, I see my fears were unfounded. Leaving by myself was such an eye opener.  I even made contacts with people, one of them inviting me to visit her in London next year. The hardest choice now is choosing where to go next! — Alex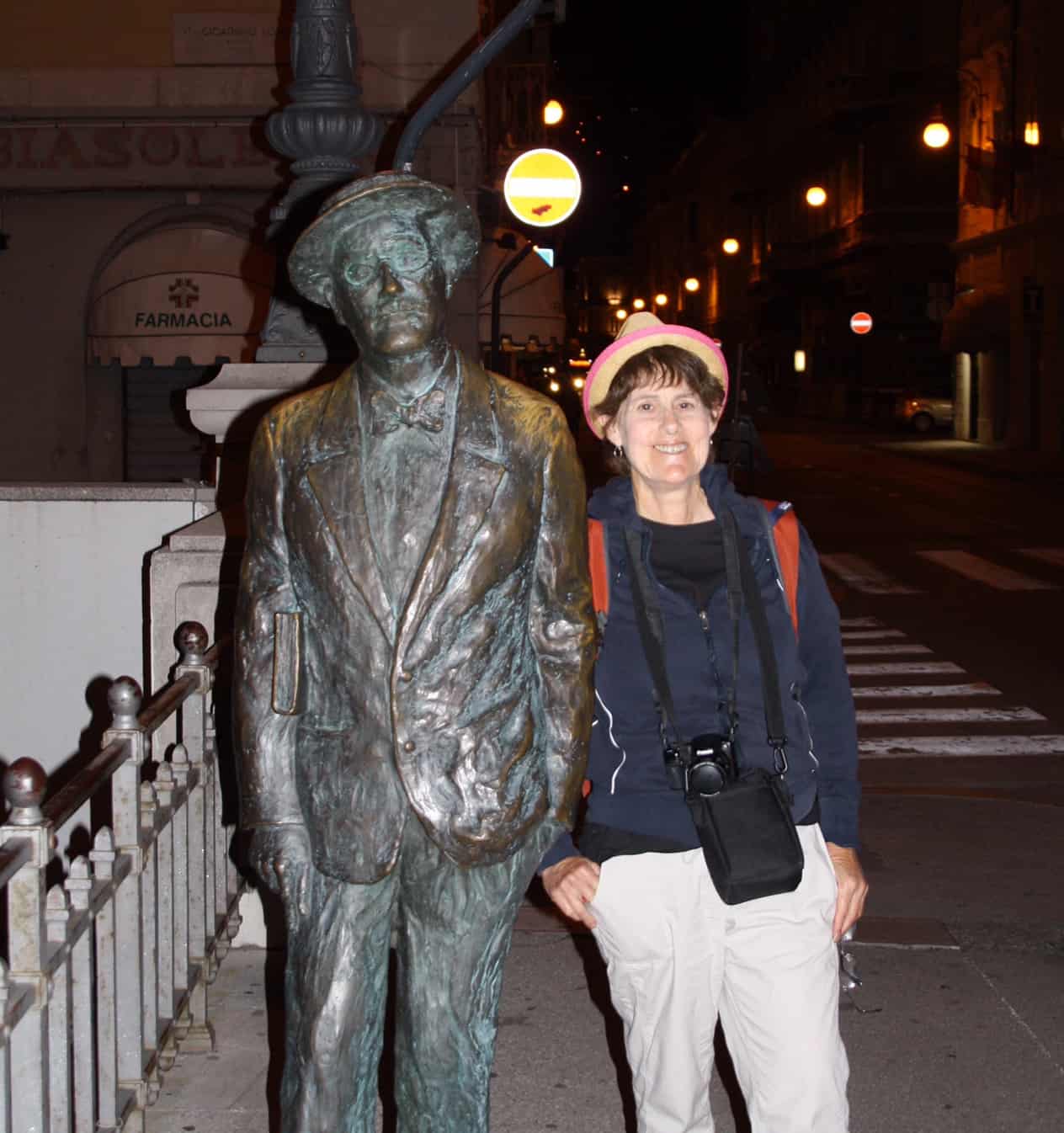 I am a 63 year old woman who just completed a four month solo trip to Eastern Europe and the Middle East.  The information in your book was invaluable.  I learned about several discounts I had no idea existed and the best way of traveling in Eastern Europe.  The budgeting information was also very useful.  Your book gave me the confidence to travel on my own for an extended period of time. — Terry S.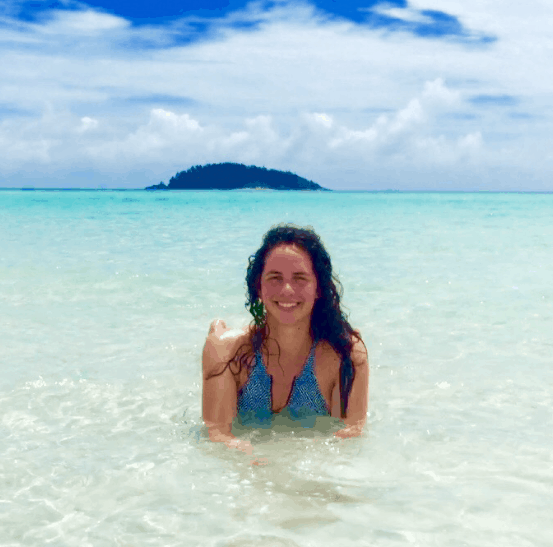 I'm very money-savvy, but had no idea about credit card bonus points. I always refused to get credit cards as I see too many people go into debt, but if you take advantage of them the correct way they sure do pay off. My boyfriend and I are going traveling for a year (first stop Brazil) and by the time we leave we'll have 200,000 frequent flyer points between us!
Your advice on ATM fees worked a treat too – I had ordered a travel money card, but realised that with the 11 currency limit, I would still be charged foreign transaction fees for withdrawal! We now have our Bankwest credit card with no international fees for purchases (so we can earn points) and a Citibank Plus account for our ATM withdrawals (no international fees at all). Thank you! — Alexandra L.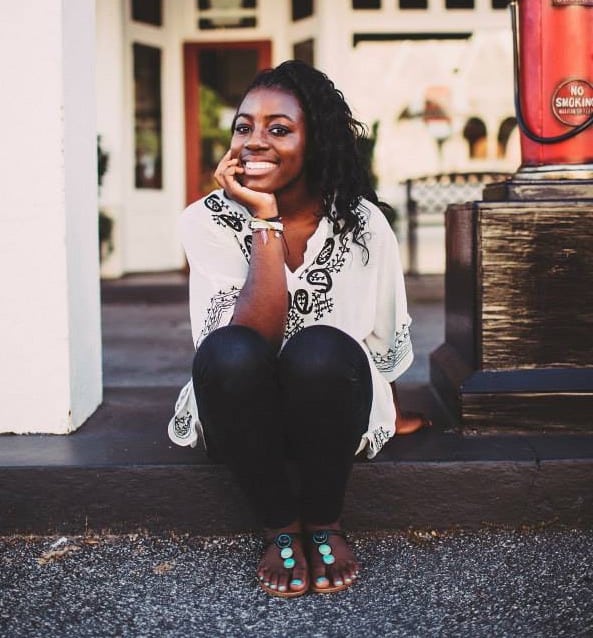 A few months ago, I anxiously emailed you about embarking on my first solo backpack trip through the Greek Islands. I just returned from my adventure and it was the most incredible thing I've ever experienced in my life (I'm already planning my next backpacking trip). I'm sending this email to say thank you because your website and your email inspired me to take the plunge and just go ahead and go. I still use your website religiously (how else am I going to get through the rest of Europe) and I again just wanted to say thanks for all you do. I'm off to Fiji next, I'll be sure to try and send a postcard! — Bisha W.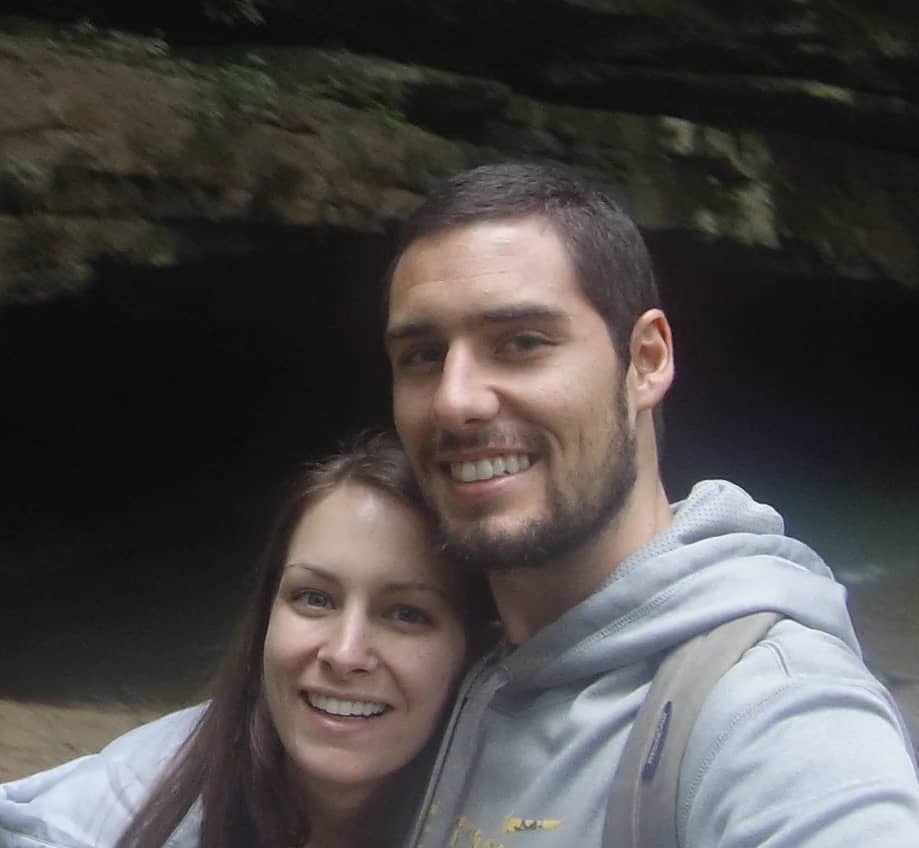 After scouring every travel blog on the internet, I found myself always coming back to Matt for sound advice from his personal experiences. Thanks Matt, couldn't have done my U.S. road trip without your help! — Eric S.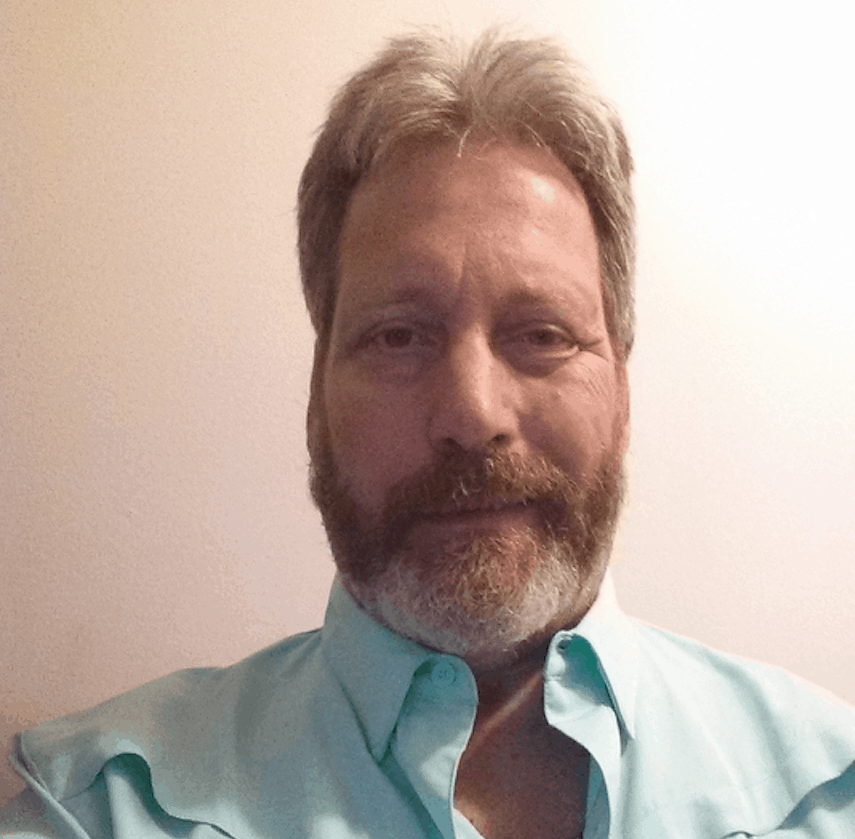 I found Nomadic Matt while Googling the best travel blogs. I was looking for a cheaper way to travel. The web is a huge place with too much information but Matt's tips also helped me find cheaper fares, accommodations, travel books and more efficient ways to pack. Using his Munich destination guide, I saved money on my last trip to Germany! There's a lot to learn from Matt and he is one of my main budget travel resources now. — Jeff M.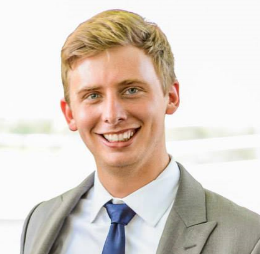 Not only was Nomadic Matt's blog instrumental in inspiring my wife and I to have an unplanned trip through Europe, but we specifically used his recommendations on travel insurance, rail passes, and on credit cards. The travel insurance gave us piece of mind. The rail passes were so easy to use and made the trip doable (we visited 9 cities in 5 countries). We suggest the card to everyone we know who loves travel because it has given us 4-5 round trip flights for free already (after just 2 years)! I can't suggest his website enough! — Kevin and Audra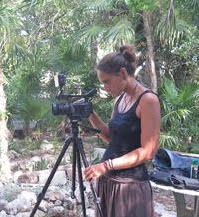 I never imagined that travel could be more than just travelling and that you could actually make money or work on the road! Matt's advice are great and really make a difference. I now get to travel the world filming videos for companies and TV channels and none of it would have been possible if Matt had not inspired me. — Laetitia C.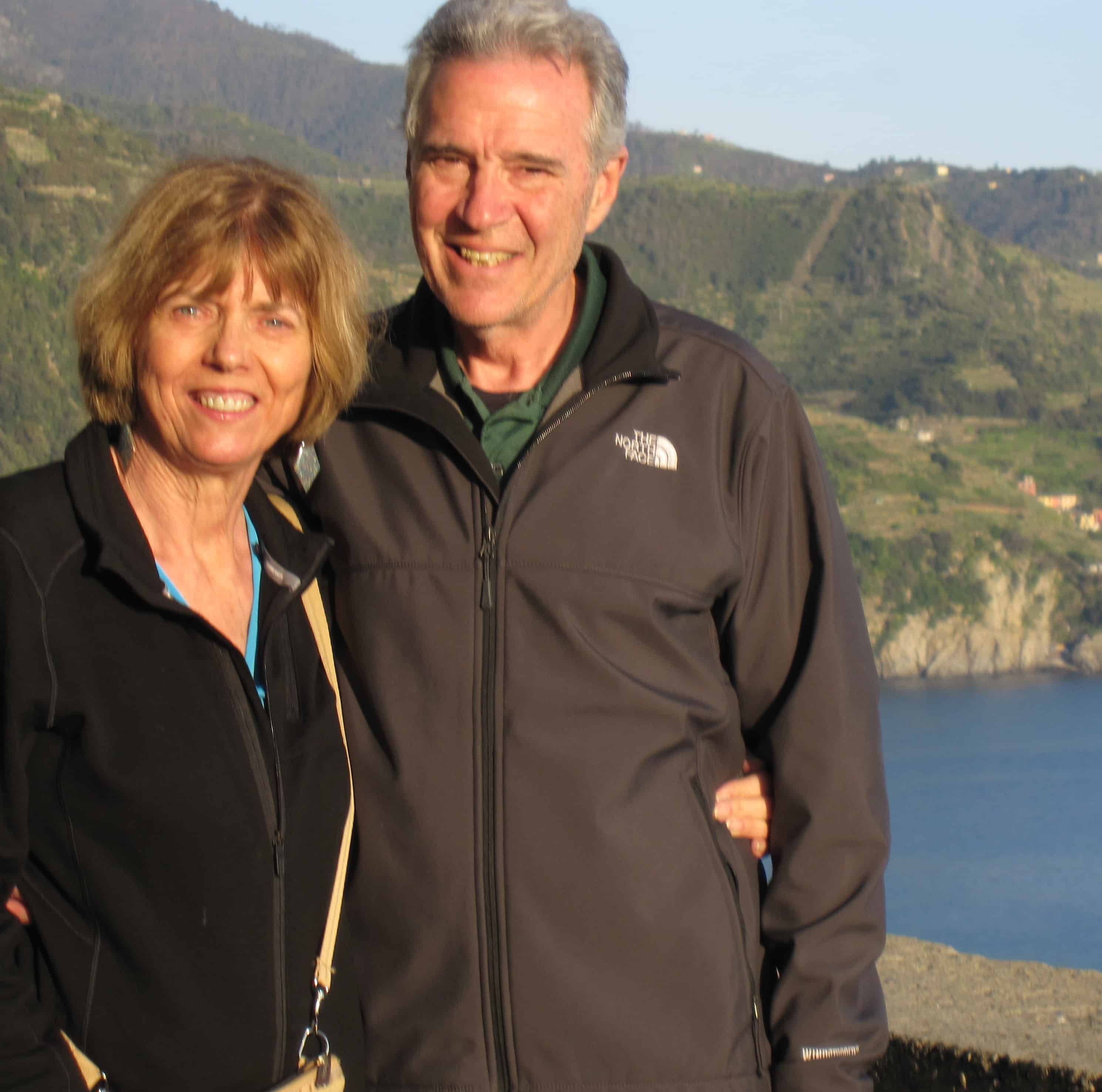 I just want you to know that my husband and I just came back from a fabulous European trip. We are seniors and had a truly wonderful adventure. We consulted your website often and used many of your ideas and tips. We packed for our 3 weeks in 40-liter backpacks and only stayed in Airbnb apartments. The trip could not have gone better. — Lori and Bill C.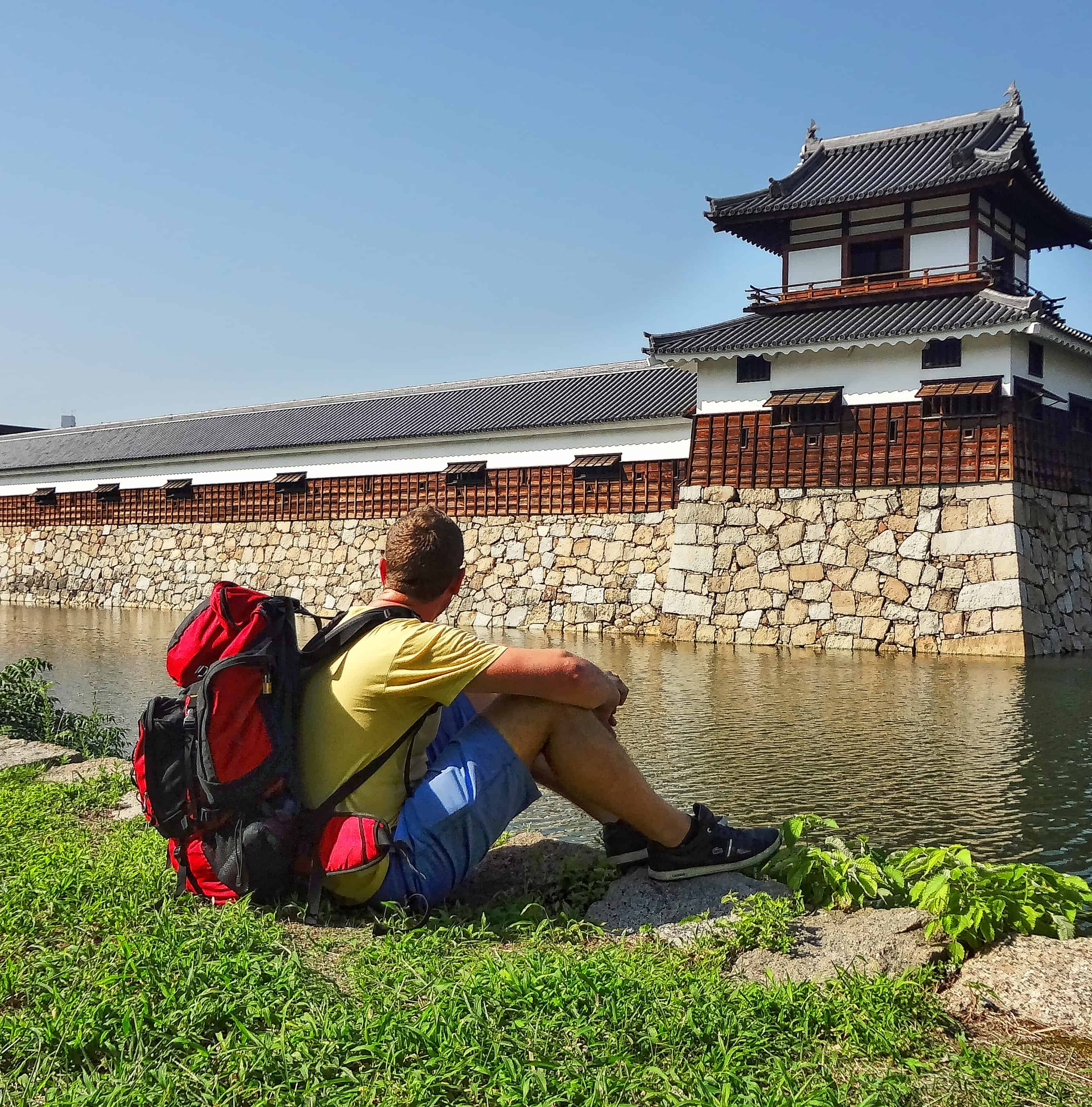 Matt and his website have really helped me in numerous ways. His guides always come in handy when I am exploring a new city or planning a trip (I just recently used Matt's site to plan my upcoming trip to Fiji and his tips seved me a lot of money!). Once you make traveling a top priority in your life, it becomes a part of who you are and nothing can stop you. His recommendation to reconsider "wants vs. needs" really put things in perspective. This advice has helped me maintain a nomadic life for the past 5 years and also inspired me to start my own travel blog! — Michael S.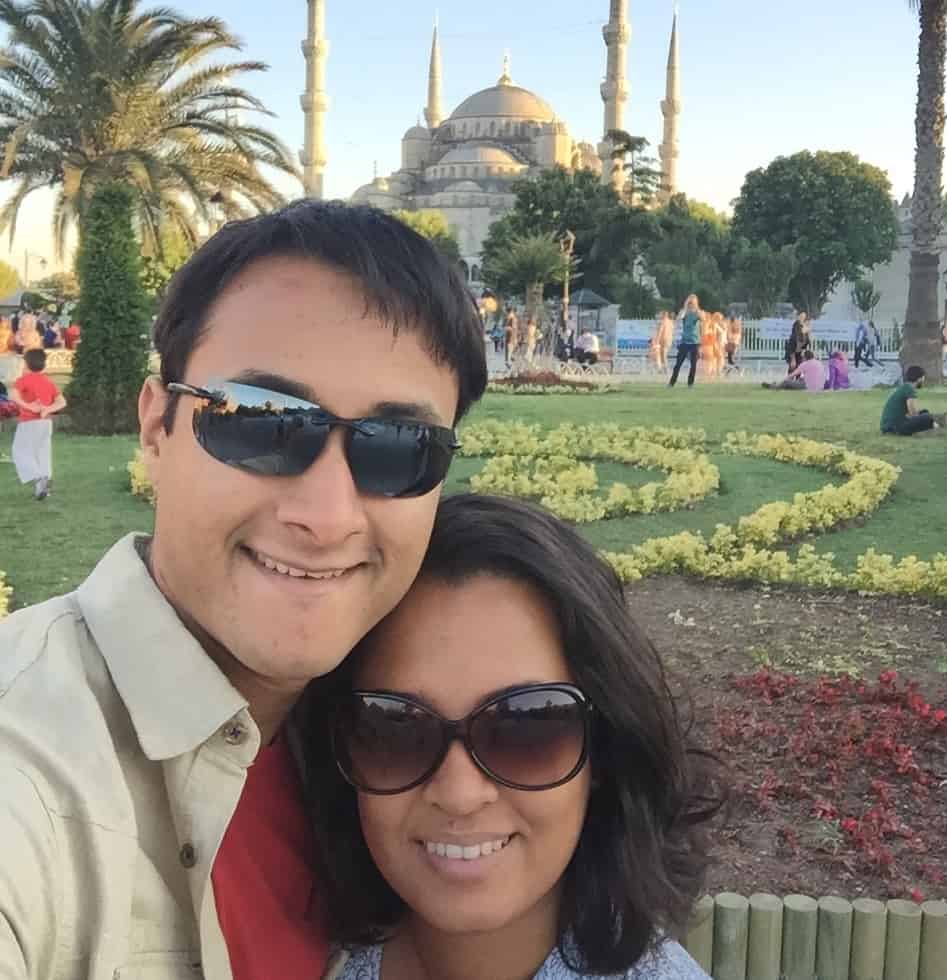 I came upon Matt's blog by chance when I was Googling cheap ways to travel almost 3 years ago. I started reading and was hooked. My husband, Az, and I have always dreamt of travelling the world but it seemed so expensive that we thought it would always be just a dream. This blog opened up a whole new world of possibilities for us.
We have spent the last 3 years paying off our debt and now we are on a year off to travel with our backpacks. I am currently writing this email you from Quito, after having spent an amazing week in the Galapagos Islands. So thank you for inspiring us! — Nabila S.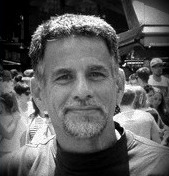 I took out 2 of the credit cards you mentioned for points and ended up taking a trip to Spain because of the points I earned. To get the bonuses, I just bought normal things, like buy groceries, restaurant food, and other items I would have paid for on my debit card. Instead I used the travel credit cards for everything. Thanks for the tips! See you in Spain! — Robert R.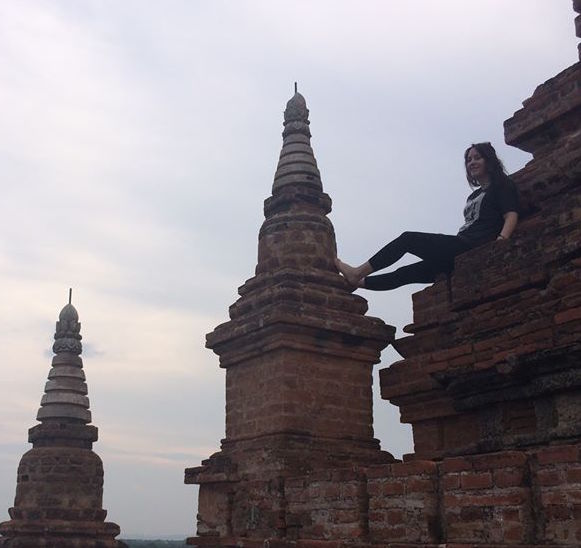 You taught me that travel doesn't have to be expensive, and I picked up odd jobs along the way after reading about people in your community doing the same thing. Reading your blog was a "butterfly effect" which encouraged me to live my life on my terms, ditching the expectations that I would work a 9-5. Thanks for being such an inspiration! — Stacey K.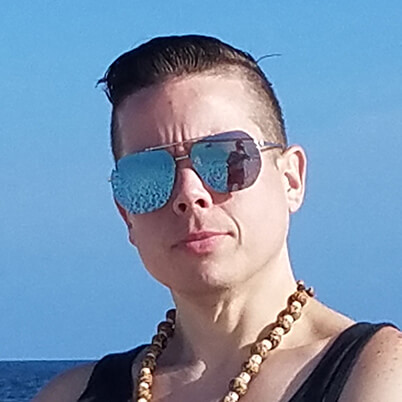 "I found your site to be invaluable to me this past year. Thanks to your website I was able to take my first solo international trip. The 10-day trip between Puerto Viejo and Tamarindo was amazing, and I have you to thank for a lot of it. Travel has literally opened a whole world to me. So please keep up the great work, I'm sure it's helping thousands of people just like me."
— Mike
When I first surfed across Nomadic Matt I was dreaming about becoming a full time world traveler. And guess what – I am now! I've been on the road for five months and have done things that have my grandchildren in awe. I owe a big thanks to Matt as I used his website as a handrail in answering the questions of how and why. — Chase P.
I just wanted to drop a line to thank you for making me a better traveler. I remember someone sending me a link to your blog about a year ago and I rolled my eyes, thinking, "GREAT another superficial travel blog." But no, you are great.
I'm currently in the "planning" stage for a 3-month trip to Central America and this time I'll be doing a research project in the rainforest but now that June is quickly approaching, I needed help. I was freaking out about travel insurance, thinking "why the hell do I need this?". I looked to your blog for answers. Not only now do I have a better understanding of why I need it, I was also easily able to find a good provider for super cheap (World Nomads, thank you!).
I would consider myself a pretty experienced traveler but your blog has made me an even better traveler! Thank you for giving a sense of clarity to my chaotic intrepid desires. — Eileen C.
I have always enjoyed reading Matt's blog, because it feels like a message from a friend! As a very well-versed traveler, Matt is not at all pedantic or inaccessible despite being so informed. I am so gratefully appreciative of his sensitivity and special care to share experiences and information in an open, friendly, clear, and relatable level. He makes it clear that travel is NOT only for the rich, or the irresponsible wanderer, but totally possible for anyone who has inclination or desire.  — Hayley S.
I love how optimistic Matt is in all his blogs and speaks of travel as a way of life and made for everyone on a quest for happiness and true living. Matt encouraged me to step out of my comfort zone and make friends with the people I was staying with in my hostels and changed my perception on other travellers, by saying how we were mostly all on the same journey travelling alone and craving the same things. This insight helped me make loads of friends and meet incredible people. In the end he helped me understand how you are never alone when you travel because if you let go of the fear of loneliness you will learn to welcome so many new friends into your life on a daily basis. — Tamryn S.