Get the Job that Changes Your Life
Are you looking for a job that pays off your debts, increases your income, and opens the world to you? Do you want to do something more with your life? Not sure you have the skills and qualifications? Are you tired of not knowing where to even start?
You are not alone.
Thousands of potential teachers face this problem.
Before I started teaching English, I was exactly where you are now. I had the same hopes, fears, and concerns as you.
I wasn't a professional teacher. I was just a traveler and had heard teaching was a great way to earn a lot of money. I didn't know where to find a job, what schools were reputable, how to negotiate my contract, or what degrees were needed.
I was lost and spent days searching the Internet, looking at message boards, and trying to find up-to-date, honest, and accurate information. I rarely found any, which only added to my stress. It seemed confusing, but I was determined not to give up.
Too many potential teachers give up and lose out on this great experience because they go crazy trying to find trustworthy information online.
Teaching English is the path to earning a lot of money, living overseas, having wonderful experiences, enjoying the freedom to travel, and paying off your loans.
But if you don't know where to start, you won't find a great job.
And if you don't find a great job, you won't have the freedom to do what you want.
You won't live life on your own terms because you'll lack the experience and financial freedom to make that happen.
And it's all because the starting point is shrouded in mist and confusion.
And that's is why I wrote this book.
I've been where you are. Every week I get emails asking about this subject from people just like yourself. They want to do this but they don't know where to start or what information is accurate. And just like you, they don't have the time to figure it all out.

Among the countless websites and digital resources providing information on where and when to go teach English abroad, I found Matt's book to be the clearest and most up-to-date. Although I had narrowed down my choices prior to reading it, I think his page-by-page country guide allowed me to truly compare my choices. Most impressively, he sent an update to the digital book a few months after I bought it, so I knew I had the most recent info! Thanks so much!" — Valerie
I taught English in Bangkok and Taipei, learned how the system works, paid off my debts, and extended my travels. Along the way I also met great people — and learned how to make it in the world. It was a formative experience in my life.
This book cuts through the junk you read on the Internet and puts everything you need in one place. It wasn't written to get you to buy a course or sell you job placement services. It was written from one teacher to another to help YOU find the job you deserve.
In this book, you'll hear secrets from other practicing teachers as they also share what that they've learned and experienced, and how they got a job and adapted to foreign cultures.
My travel advice has been featured in
If you really want to understand the truth about teaching English overseas and save yourself hours in the process, buy How to Teach English Overseas. The real-life teacher experiences are invaluable, and having so many of them in one place is a real bonus." — Fraser

What's in this book?
Here's how this book can help you get started teaching English right now:
You'll save valuable time and energy.
I've spent dozens of hours writing about my experience, dissecting TEFL degrees, interviewing teachers, and compiling up-to-date country information and job resources so you can spend YOUR time getting a job instead of wasting days searching Google in frustration. Your time is more valuable than that.
You'll understand — and master — the hiring process.
You'll learn how to find a reputable employer, avoid scams, what to look for in a contract, how to apply for a job, and what qualities companies look for in future employees from actual hiring managers. When it comes time to interview for a position, you'll be fully prepared and leave your competition in the dust.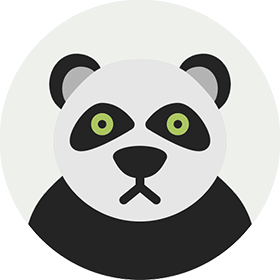 You'll get a simple step-by-step template for finding a job.
A lot of people feel daunted by the process of getting a teaching job, but I'll break down the entire process into simple and easy-to-understand steps so you can find, apply for, and get a job quicker and with less confusion.
You'll understand teaching certificates.
This book will help you understand the most misunderstood aspect of teaching: teaching certificates. It compares and contrasts the major teaching programs, and tells you when you need them and when they are a waste of time. You'll also learn the best place to get a legit degree fast and affordable. This section will help you avoid scammy companies and overpriced courses.
You'll get one-of-a-kind comprehensive country info.
You'll get information you won't find anywhere else online for the top 15 teaching locations in the world, including working conditions, salaries, benefits, cost of living, and visas. This section provides all the information you'll need to make an informed decision on where to work. There's no other place on the web with this level of detail for so many countries.
You'll get a comprehensive resource list.
I've compiled the best online websites and job boards that don't charge fees for applying. You won't have to worry if these companies are legit because I've already vetted them. There is too much spam on the Internet; by using this resource list, you'll avoid getting cheated.
And you'll get lifetime updates for free. Every year, I update the book's contents to make sure you have the most current and accurate information for all of your decisions, including choosing where to teach. How awesome is that?

Matt's book made me feel totally equipped to find a job abroad that would fit what I was looking for. I really appreciated the variety of locations he covered and how he dives into the pros and cons of each, in addition to providing resources for actually finding jobs in those areas. Matt made teaching English overseas no longer feel like a complicated process." — Ben
My favorite part of the book is the crapload of information about teaching in different countries.
It's damned near impossible to find all this stuff rounded up in one location. There's nobody trying to sell you a job; it's all honest, raw information.
Matt's no novice either; he's taught in both Taiwan and Thailand, so he knows what he's talking about." — Candice
INTERVIEWS WITH 12 ENGLISH TEACHERS
Also included in this book are first-hand accounts of what it's like to teach English overseas. This is not something you will find anywhere else on the Internet. These interviews will give you personal and first-hand accounts of what it's like to be an actual teacher: the ups, the downs, and the amazing good times each teacher had.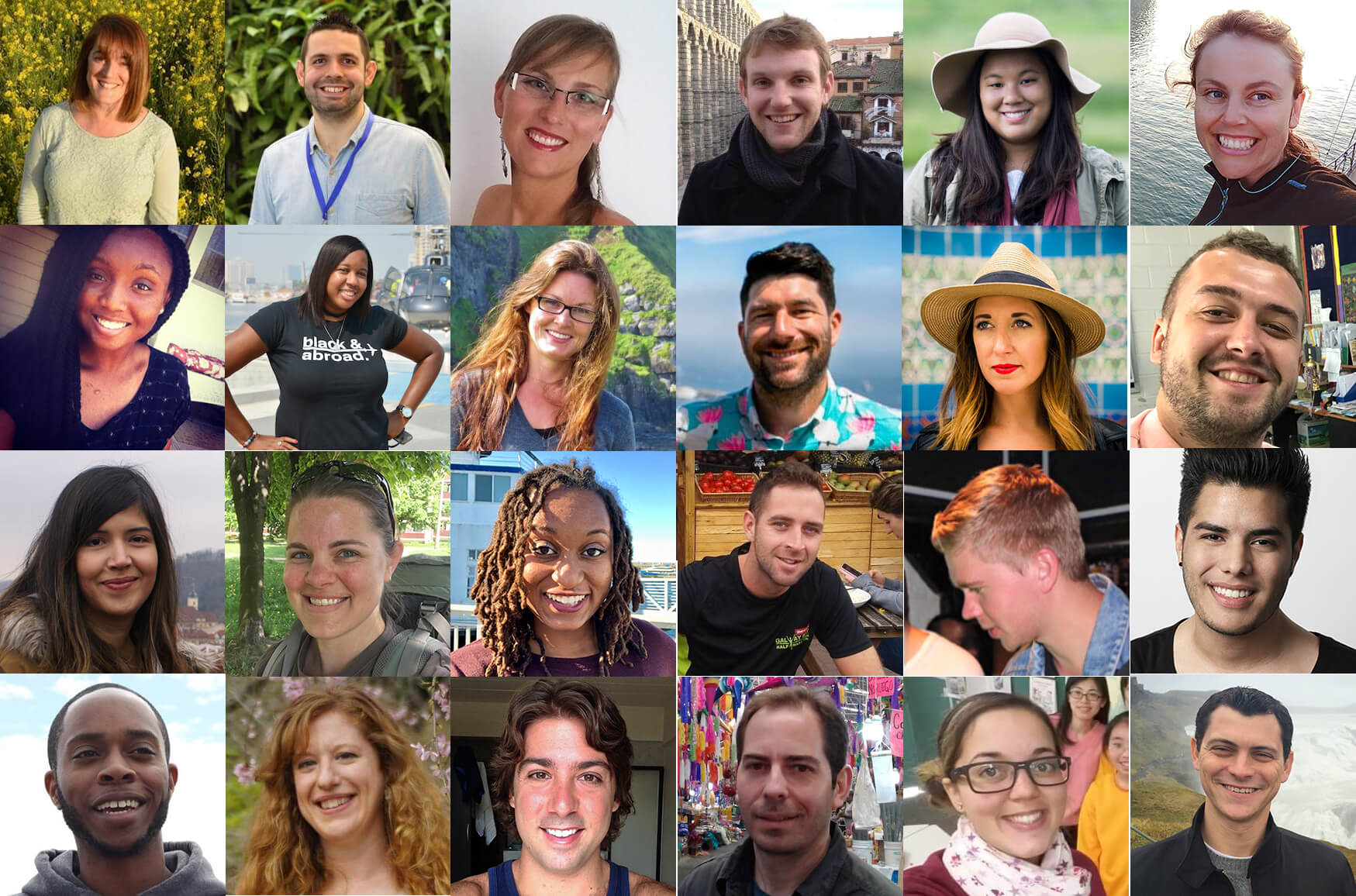 INTERVIEW WITH PLACEMENT EXPERT CARRIE KELLENBERGER
Carrie Kellenberger runs Reach to Teach, one of the world's premier job placement firms. Carrie was an English teacher in Taiwan before starting this company and has placed teachers throughout Asia and Europe. In our exclusive interview, Carrie gives advice on how to present yourself at interviews, what to include on your résumé, how to deal with contracts, what schools look for in new teachers, and how to find the best jobs out there. This interview will give you the real lowdown on the hiring process.

Still worried? Don't be! You can became a teacher even if…
You don't have a BA (you can get a TEFL instead).
You don't have a TEFL degree (you can teach without one or take a class to get one).
You are of a certain age (there are no limits or restrictions!).
You don't have a lot of money (many schools pay for your flight and help get you set up).
You are worried about being a good teacher (schools and programs have plenty of tools to help).
You didn't go to school for teaching (99.99% of English teachers didn't either!).
You are not from the US (as long as you speak English fluently, it doesn't matter!).
One of the greatest things I did was teach English overseas. That experience allowed me to learn about new cultures, pick up new languages, make international friends, and break out of my routine. Teaching showed me that if I can get up and move to a new culture and survive, I could do anything I put my mind to. It gave me confidence. And it helped me earn a lot of money while still saving for travel and paying off my debts!
There's lots of information online — but remember that information is rarely enough. If it were, more people would be teaching. What is really needed is someone to present that information, be your guide and mentor, and walk you through the process of finding a job. I do that. This book will help you earn thousands of dollars by getting you out the door and into a job faster and easier.
All of the information you need to land a teaching job is in this book, so reading it will save you both time and money. Even if you are not sure where you want to teach, the country-specific information and interviews will help you choose the location that is best for you. Additionally, this book will show you how to avoid scams and pitfalls, which ensures that teaching abroad will be a safe and fun experience." — Andrew

Start Your Job Hunt Today!
This digital guide will put you ahead of your competition, help you land a high-paying job with a reputable company, and give you first-hand knowledge from real teachers! Get started today with this downloadable PDF (for your computer, e-reader, or mobile device) with the book PLUS 12 interviews about life as a teacher, plus job advice from one of the industry's top recruiters!

Download the PDF file to get lifetime access
Get lifetime updates and always stay ahead of the curve!
Read the book on your phone, computer, or Kindle.
Money-Back Guarantee
If you aren't 100% satisfied with this book or don't find it helpful, email me within 30 days of purchasing this book and I will refund your money. I am that confident you will find this information valuable. I've done my homework, and know that it is the most valuable resource on the market. Your satisfaction is guaranteed.

After hearing about a friend's amazing experience teaching English in Taiwan, my wife and I began seriously considering the possibility. Matt's How to Teach English Overseas provided great info to set our expectations for teaching and living conditions, and using the resources listed we found jobs, applied online, and secured positions at our top school within a few days. Two weeks later, here we are in Taiwan getting ready to start teaching tomorrow. I can't believe how simple the process has been." — Ben and Shonda
Matt's book is a great collection of all the information you need to get started. I love how the information is clear and concise, without any technical jargon to muddle your brain. Not only that, but he also shares the stories of teachers who have successfully done this already. I would definitely recommend to anyone who is considering teaching English, to get in touch with their inner nomad, and go for it!" — Sara
Get Started Today