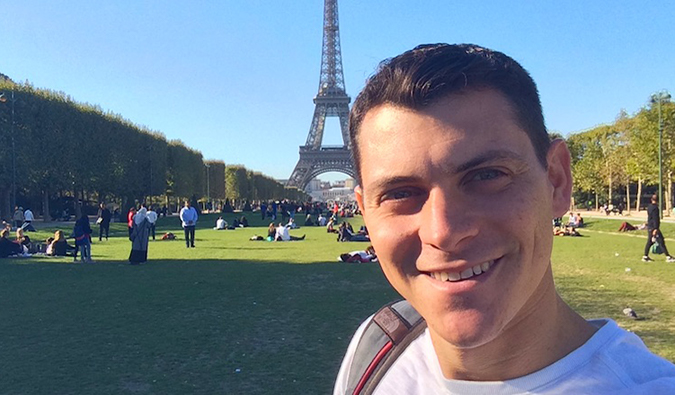 I love Paris. I've been visiting for over nine years. I've devoured books on the city. Taken a million tours. Seen a million sites.
And, for years, I took people on informal tours throughout the city.
And now that I'm living in Paris for the next few months, I've decided to run a historical free walking tour.
Once a week (schedule permitting), I'll lead a 2-3 hour historical walking tour through the heart of Paris. On this tour, you'll see:
Place de la Concorde
The Tuileries
The Louvre
Notre Dame
Jardin du Luxembourg
The Cluny
The historic ile de la Cite
My favorite crepe place
The Latin Quarter
And a ton of other places!
I'll walk you through the founding Paris, historic events, discuss how Paris became Paris, share with you quirky tips and anecdotes, and give you suggestions on places to see and where to eat!
This tour is absolutely free. No tipping either. I just want to share my love of Paris with everyone here.
If you're interested in attending, you need to sign up using the form below. Pre-registration is required. Max group size is 15 people. After you sign up, the form will say "complete"! That's all you need. You'll get a confirmation email with more information one week before the walk.
I'm not running any walking tours right now. Check back again at a later date!
Hope to see you on tour!
Matt
F.A.Q.
Can I just show up?
No. In order to create an intimate and personal experience, I want to limit the size of the groups. Therefore, we can't have any walk ons. If you show up without preregistering, you'll be turned away.
Is this really free?
Yes, there's no cost and no tipping.
What happens if I'm late?
In order to be respectful of everyone's time, we will wait 5 minutes for late folks before the walk starts. You'll have a couple of minutes while I make the introduction to still hop on.
Will this go rain or shine?
Yes, rain or shine!
Are there bathroom breaks?
No, while we stop for a break and snack, you won't have a restroom until the end of the tour.