Explore this giant city like a local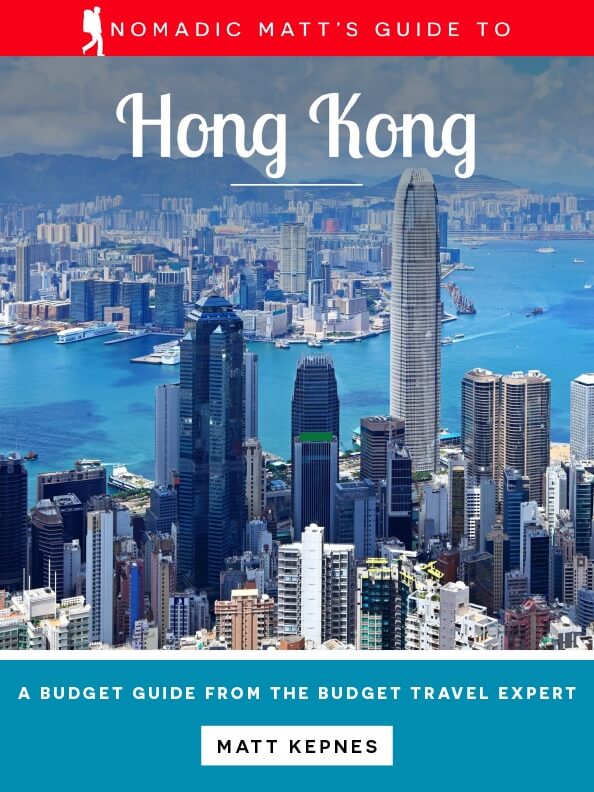 JUST RELEASED ON KINDLE!
eBook PDF
Instant Download
$9.99
Kindle
Buy from Amazon
$9.99
Made with love by travelers for travelers! The purpose of my guides is to let you live large on a budget. I focus on activities that give you insight into the land, people, and culture.
Updated:
July 2018
Return policy:
No risk, 30 Day, 100% Money Back Guarantee
Details:
91 pages of expert budget travel advice with maps
Hong Kong. Its name inspires visions of a chaotic, jam-packed city with soaring skyscrapers, endless noodle stands, big finance, and wild nights out. It's one of my favorite cities in the world and I relish any chance to visit. Why do I love it? The fast pace creates a sense of permanent change and the crowds, the multiculturalism, and the food keeps me coming back. Oh, the food! I could sit bent over a noodle bowl all day long!
As a traveler, however, Hong Kong can be a difficult place to visit. Many people are intimidated by the city. There's a lot of people, it's busy, it's cramped, and it's epitomized as a "crazy place" in pop culture.
Hong Kong is an undeniably vibrant metropolis with so much to offer. I have experienced Hong Kong's ins and outs and gained extensive knowledge on things to do, places to stay, and food to eat when traveling on a budget. This guide will give you an authentic, less touristy and more local outlook on how to navigate the city and unearth its hidden treasures.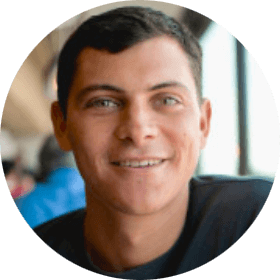 My name is Nomadic Matt, and I've been traveling the world for the last ten years. Every year, I visit Hong Kong at least two times and have been coming here ever since I fell in love with it five years ago. This comprehensive guide features insider tips on places to eat, stay, and gives you local, insider knowledge to help you get off the beaten path and into the little secret spots free of tourists. My advice has been featured on some of the world's biggest media sites because it works:
This guide is meant for travelers looking to see the most of Hong Kong on a budget. I share all my favorite budget tips, tricks, and spots so you don't have to make rookie mistakes and spend too much money and miss out on the best noodle shops the city has to offer.
What's in this Hong Kong Guide?

A history of Hong Kong – Learn about the local culture and history in a short introduction about the city and guides to each of its neighborhoods.
Budgeting advice – Suggested amounts for every budget and money-saving tips will help you have the best experience possible while not breaking the bank.
Suggested itineraries – Three, four, and five day itineraries are included to make planning your trip and managing your time while you're there as easy as possible.
The best things to see and do – Explore the unique, beautiful, inexpensive, and overlooked sights of the city to make your trip unforgettable.
Neighborhood information – Get the low down on all of Hong Kong's best neighborhoods with where to go, when to go, and what to see.
Accommodation suggestions – Find the best accommodation for your wallet with advice from a professional budget traveler.
Food tips – This city is full of delicious, cheap food. I'll tell you where my favorite restaurants and places to eat are so you can enjoy the mouthwatering local cuisine.
Bars and clubs – Drinking and partying abroad are often expensive but it doesn't have to be. I'll tell you how to drink like a local and save at the most unique nightlife locales in the city.
Transportation advice – When traveling, using public transport to get around is often a stressful and confusing ordeal. Learn all the cheapest routes and options ahead of time.
Practical information – No matter how prepared you think you are for traveling to a particular country, things can go wrong and customs can get overlooked. You'll always be prepared with this extensive list of important information for travelers.
Related books and movies – Get inspired for your trip by watching some the best movies and books about Hong Kong that I've ever watched and read.
Get Started Today!
Get this $9.99guidebook as a PDF to read on any device AND be able to access it on the road. This book will help you navigate Hong Kong like a local, avoid the crowds, and save money so you can travel cheaper, better, and smarter!
eBook PDF
Instant Download
$9.99
Kindle
Buy from Amazon
$9.99
---
F.A.Q.
What makes your guide different? It caters to budget travelers and helps those previously discouraged by financial budgets to make their travel dreams come true. In addition, all of the information included in this guide is from first-hand experience by a professional nomad and best-selling author.
What makes you an expert on Hong Kong? I've been visiting the city for the last five years. I'm in HK at least twice a year. All of the recommendations in this guide are my personal favorite places to go, see, eat, and drink.
What's the difference between this guide and the information on this site? While the website has a lot of good information on Hong Kong, it doesn't offer specific accommodation, restaurant, bar recommendations, neighborhood information, itineraries, and extensive money saving tips. It doesn't give any sort of background on the history of the city, tell you anything about the culture there, or go over important information like customs, laws, visa, and emergency information. This 80-page guidebook goes into way more detail than a couple thousand word blog posts can!
How frequently is this guide updated? This comprehensive guide is updated yearly to include the most up-to-date information.
How will this save me money? This guide was written for budget travelers by a budget traveler. It includes cheaper options for food, activities, and accommodation, as well as tips to save money while still having a high-quality travel experience.
Is this guide available in print? No, it is only available as an e-book (for PDF or Kindle).
Are there special coupons inside? Unfortunately, there are not. However, there are plenty of tips included to help you save money!
If I have any questions or concerns, can I contact you? Of course! You can contact me via email anytime: matt@nomadicmatt.com.

Going somewhere else? Check out my other detailed guides to New York City, Paris, Bangkok, Stockholm, Amsterdam, the Virgin Islands, and Thailand.