Explore the City of Angels on a Budget!!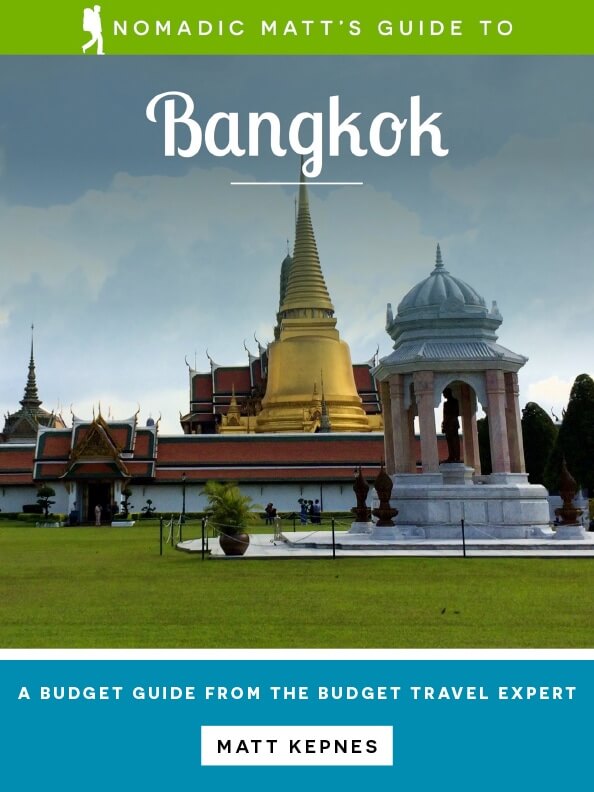 Wild nightlife. Beautiful temples. A diverse international city. The best (and cheapest) Thai food you can ever imagine. A shopping paradise. Thailand's capital, a bustling metropolis popular for its decorative shrines and chaotic street life, has a lot to offer travelers.
In Bangkok, giant shopping malls and modern high-rises share streets with 200-year-old village houses, vendors, and food stalls.
Crowded and overly chaotic, Bangkok doesn't appeal to travelers the first time. Many people don't like it – but that's because they don't really get to see it. The city is like an onion and you have to peel back layers to really get to see why so many travelers and expats settle into the city. Bangkok is a city with tons of stuff to do, especially when you ditch the typical tourist path.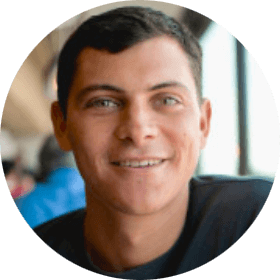 My name is Nomadic Matt and I've been traveling the world since 2005. I've been to Bangkok dozens of times and spent two years living in the city as an English teacher. I know the city like the back of my hand and used my personal experience to write this direct and straightforward guidebook. This comprehensive guide features insider tips on places to eat, stay, and play. I'll give you local, insider knowledge to help you get off the beaten path and into the little secret spots free of tourists. My advice has been featured on some of the world's biggest media sites because it works:
My advice will help you have the perfect trip. This guide is meant for travelers looking to see the most of Bangkok on a budget. I share all my favorite budget tips, tricks, and spots so you don't have to make rookie mistakes like falling for the tuk-tuk temple scam or being overcharged for a river boat cruise (two scams I fell for when I first visited in 2004)!
What's in this Bangkok Guidebook?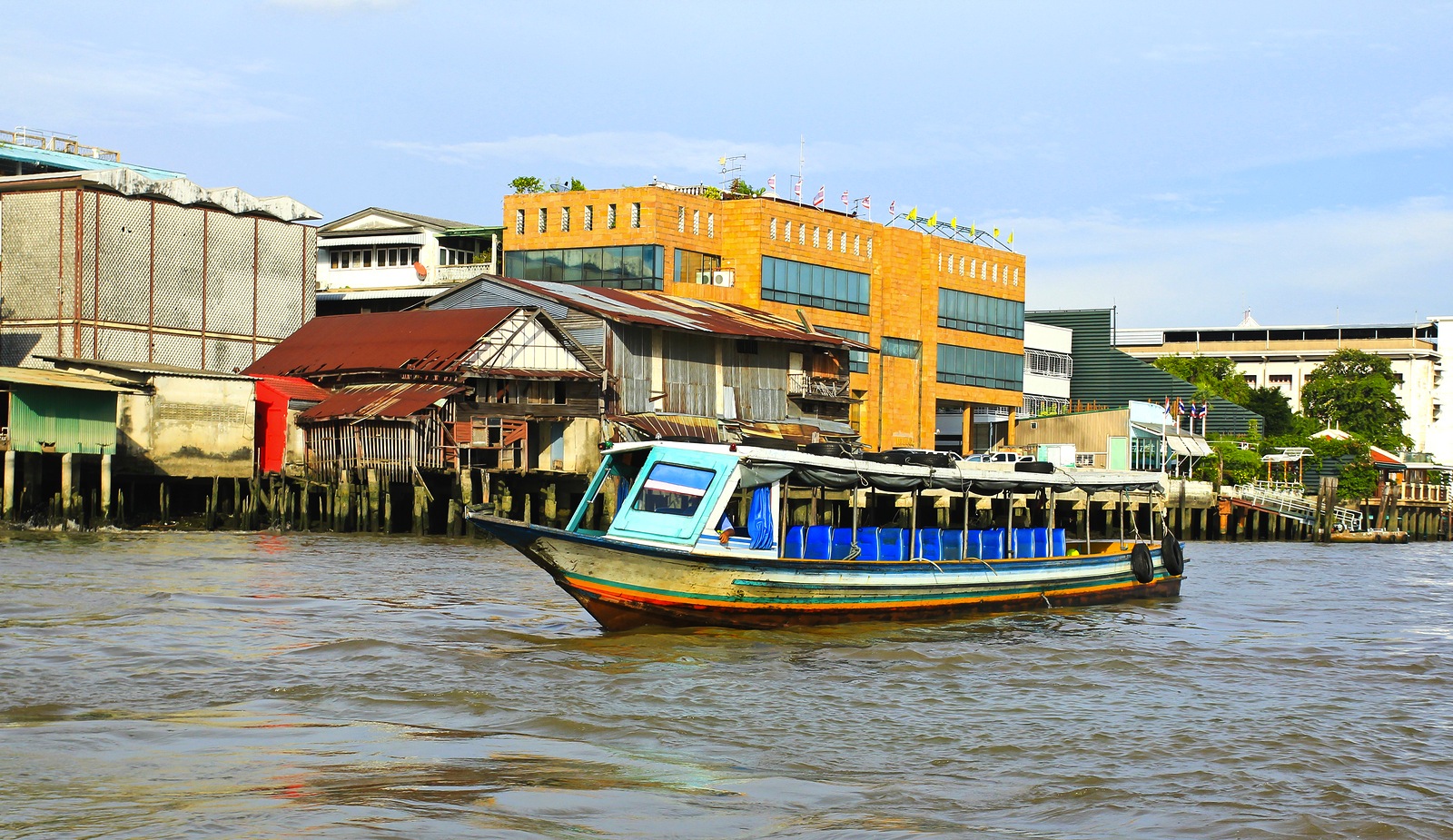 A history of Bangkok – Learn about the history of Bangkok and how it became the bustling metropolis it is today.
Budget advice – Learn money saving tips and get suggested budgets so you'll know how much you'll need and ways to save for your next trip.
Suggested itineraries – Two, three, and five day itineraries are included to make planning and navigating your visit as easy as possible.
The best things to see and do – Explore the unique, beautiful, inexpensive, and overlooked sights of the city. Avoid the touristy stuff and get to see something unique.
Neighborhood information – Get the low down on all of Bangkok's best neighborhoods with where to go, when to go, and what to see.
Accommodation suggestions – Get a list of my favorite, unique budget-friendly places to stay in the city.
Food tips – Get a list of all the best street stalls, markets, and restaurants in the city from my favorite Pad Thai vendor to the best sushi to the best soup and everything in between. Don't settle for crappy noodles on Khao San Rd!
Bars and clubs – Get away from all the tourists and hang out with locals and expats with this nightlife list!
Transportation advice – When traveling, using public transport to get around is often a stressful and confusing ordeal. Learn all the cheapest routes and options ahead of time.
Practical information – Get the essential tips that make guidebooks so useful with information on tipping, visas, public holidays, embassies, currencies, emergency numbers, working hours, weather, and much, much more.
Related books and movies – Get inspired for your trip with these incredible books and movies about the City of Angels!
Get Started Today!
Get this $9.99 guidebook as a PDF to read on any device AND be able to access it on the road. This book will help you navigate Thailand like a local, avoid the crowds, and save money so you can travel cheaper, better, and smarter!

F.A.Q.
What makes your guide different? It caters to budget travelers and helps those previously discouraged by financial budgets to make their travel dreams come true. In addition, all of the information included in this guide is from first-hand experience by a professional nomad and best-selling author.
What makes you an expert on Bangkok? I lived in the city for two years and have visited every year since 2004. All of the recommendations in this guide are my personal favorite places to go, see, eat, and drink.
What's the difference between this guide and the information on this site? While the website has a lot of good information on Bangkok, it doesn't offer specific accommodation, restaurant, bar recommendations, neighborhood information, itineraries, and extensive money saving tips. It doesn't give any sort of background on the history of Bangkok, tell you anything about the culture there, or go over important information like customs, laws, visa, and emergency information. The 80-page guidebook goes into way more detail than a couple thousand word blog posts can!
How frequently is this guide updated? This comprehensive guide is updated yearly to include the most up-to-date information.
How will this save me money? This guide was written for budget travelers by a budget traveler. It includes cheaper options for food, activities, and accommodation, as well as tips to save money while still having a high-quality travel experience.
Is this guide available in print? No, it is only available as an e-book (for PDF or Kindle).
Are there special coupons inside? Unfortunately, there are not. However, there are plenty of tips included to help you save money!
If I have any questions or concerns, can I contact you? Of course! You can contact me via email anytime: [email protected]

Going somewhere else? Check out my other detailed guides to New York City, Hong Kong, Paris, Stockholm, Amsterdam, the Virgin Islands, and Thailand.