Explore the Authentic Side of Amsterdam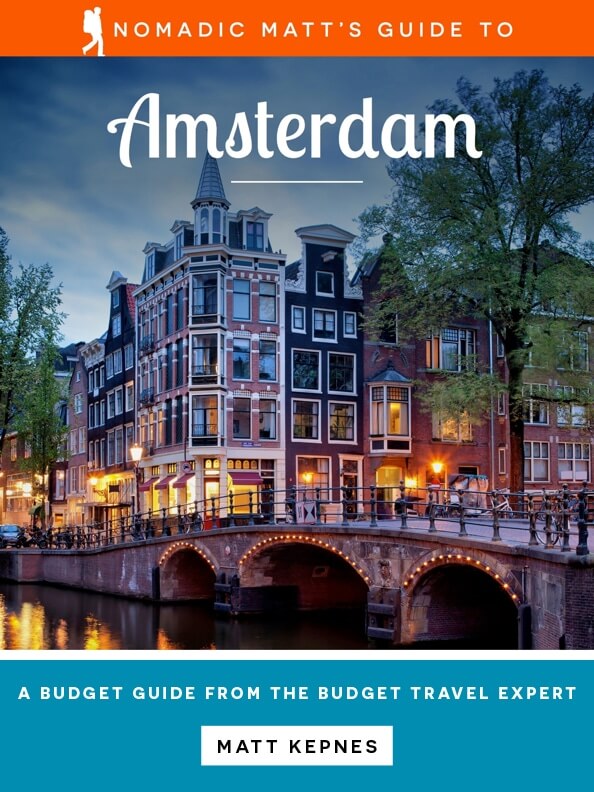 JUST RELEASED ON KINDLE!
eBook PDF
Instant Download
$9.99
Kindle
Buy from Amazon
$9.99
Made with love by travelers for travelers! The purpose of my guides is to let you live large on a budget. I focus on activities that give you insight into the land, people, and culture.
Updated:
July 2018
Return policy:
No risk, 30 Day, 100% Money Back Guarantee
Details:
96 pages of expert budget travel advice with maps
I loved Amsterdam from the moment I first wandered into the city in 2006. Every year since then, I've returned to this beautiful city.
I've lived there, I have local friends, and even lead tours there now (fun fact: I was a professional poker player there too!).
I know the city like the back of my hand and used my personal experience to write this direct and straightforward guidebook for people who want to be more than just a tourist.
Amsterdam is one of the most visually stunning cities in the world. Old brick buildings gaze over a patchwork of canals lined with tiny cobblestone streets and alleys. Wandering the streets as you zigzag through the city, you'll feel as though you've stepped back into the 17th century and might see members of the historic Dutch East India Company around the next corner. It's a truly magical place and I want you to love it the way I love it. I want you to experience it the way it's meant to be experienced – the Dutch way!
Amsterdam has something for everyone and this book will give you all that on a budget. It shares the hidden secrets of the city and offers an authentic local experience into quaint cafes, beautiful parks, and architecture, and overlooked sights.
This comprehensive guide features insider tips on places to eat, stay, and play. I'll give you local, off the beaten path knowledge to help you move around the city, get away from the tourists, and find the places listed in no other guidebook.