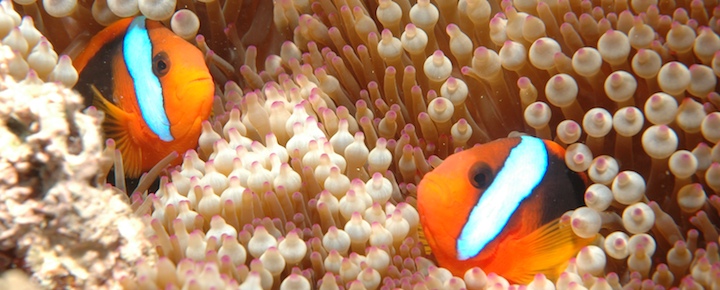 Cairns is Australia's gateway to northern Queensland. From here you can visit the Great Barrier Reef, the Daintree rainforest, the Atherton tablelands, Cape Tribulation, and much more. Cairns is a pretty typical tropical city, and life here focuses on taking time to smell the roses. With so much to see, the city deserves a very long stay. Plan to visit for a week which will give you enough time to explore the area, plus spend some time lounging by the pool. This town may be small, but it will leave you wanting more. This travel guide to Cairns can help you plan your trip.
Typical Costs
Hostel prices – Dorm rooms are quite cheap in Cairns, ranging from 17-30 AUD per night. Private rooms in a hostel cost around 60-90 AUD per night and sometimes come with an ensuite bathroom. My favorite hostels in the city are Gilligans, Asylum, and JJs.
Budget hotel prices – Single rooms start at around 70 AUD per night and doubles at 95 AUD.T
Average cost of food – Cheap meals can be found for under 14 AUD. Most restaurants meals will cost between 27-40 AUD. If you cook your own food, plan to spend between 68-108 per week – there's a lot of good seafood and Asian food here.
Transportation costs – A taxi around the city is about 20-27 AUD. Many of the hostels outside the city center offer free shuttle service in town at regular intervals. The public bus costs about 3 AUD. Read more on the costs of traveling around the country.
Money Saving Tips
Buy a package – There is a lot to see and do in the area that can really be a drag on your budget. Booking tours together with one company can get you a slight discount.
Work for your room – Cairns is one of the biggest work destinations for travelers. Hostels are always hiring new staff, and the city is a great option if you plan to stay in Australia longer.
Eat cheap – Eating out can be very expensive, however, there are a lot of sandwich shops around that can keep your costs down. Avoid the sit down restaurants, and instead, grab a sandwich or cook to save money.
Top Things to See and Do in Cairns
Dive the Great Barrier Reef – The only natural landmark able to be seen from space, the Great Barrier Reef, is one of the best places to dive in the world. Cairns is the biggest jumping off point for dive trips to the reef. Trips start around 180 AUD for the day. I was blown away at the abundant wildlife and coral— it did not disappoint. Take a look at this video from my trip:

Visit the Daintree Rainforest – The rainforest north of Cairns is the oldest rainforest on the planet, dating back to prehistoric times. There are a number of day trips here, but the best way to optimize your time is to visit the area on the way north towards Cape Tribulation. The forest is wonderful and makes for a beautiful day of swimming and hiking. My only regret is that I only had one day there as it would have been nice to spend a few days hiking all the trails.
Take a trip up north – Cross the Daintree River and continue up into Cape Tribulation, Cooktown, and Cape York. These towns are great jumping off points for dive trips to the reef, jungle walks, and overall lounging. Few tourists make it up this way, and the area is a perfect place to escape the crowds. There isn't anything to do up here except relax, enjoy nature, read a book, and avoid the jellyfish.
See the Atherton Tablelands and Waterfalls – The Atherton tablelands have a plethora of waterfalls. Day tours are long, and you'll leave early and get back late, but you'll see a ton of great waterfalls, especially the famous Millaa Millaa Falls (which is crazy beautiful!). If you go, use Uncle Brian's tours—they are incredibly popular, and though the day is long (We didn't get back until like 7!), the tour packs a lot in (with plenty of swimming time) and the drivers are funny and engaging. I've never been on such a wild day tour in my life.
Do extreme sports – If hiking, diving, and swimming are too mundane for you, there's always AJ Hackett's bungy jump or a sky dive. AJ Hackett also has a swing that takes you 100 meters up and then launches you. It's like the pirate ships at carnivals, except you don't spin around—it scared the crap out of me:
Hang out by lagoon – Just sit around, do nothing, and spend the day relaxing by Cairns' Lagoon (read: really big pool). You can't go swimming in the water off the city because of jellyfish so the town built a giant pool! Most hostels have pools too but if you want to chill at a bigger place, the lagoon is pretty amazing.
White water rafting – There are three major rivers that are all popular among white water rafters. In a tropical region that gets plenty of rain, the rivers are always overflowing, and rafting is a popular activity here.
Aboriginal culture walk – There are many Aboriginals in the area, and they have done a great job of setting up an eco-tourism area. You can walk with them and learn about their culture, history, the plant life, traditional herbal medicine, and even go traditional Aboriginal spear fishing.
Cairns Wildlife Dome – This wildlife exhibit is enclosed by 65 ft tall glass dome on top of the Reef Hotel Casino. Quite different than any other zoo experience you may ever have, this exhibit is interesting and highly suited for those that would rather not adventure through the actual rainforest. This dome is host to a wide range of native animals, from lorikeets and rosellas to frogmouths and kookaburras.
Cable ski – Used more commonly by the locals, this cable-driven water skiing park is a fun activity, particularly for younger and more active people. When you get tired of sightseeing, this man-made lake might be the place for you. Various jumps and games are set up to keep you entertained for a few hours. I declined to do it but my friends looked like they were having a great time!
The Botanical Gardens – Just 5 minutes from the airport, this is a lovely stop to make on your way out of Cairns. There are several paths to walk along, through the beautiful tropical landscape. The Garden is rich in trees, ferns, plants, and a lake.
Take a helicopter tour – For those that aren't quite ready to skydive but want to see the Great Barrier Reef from a greater height, there are various companies that offer helicopter tours. Experience the true shape and magnitude of the reef and sand cays—take a tour today. You might even see some whales! It's expensive but if you are looking to splurge on anything here, this should be it!