New York City has a rich architectural history. From the iconic Empire State building to Tudor City or the brownstones of the West Village and everything in between, New York encompasses many architectural styles. I always see the buildings, oooo and ahhh at them but realized I didn't know much about them. Part of traveling is learning the history of the place. It helps put the city, the people, the buildings into context. Heading to Paris and seeing the Eiffel Tower is great but learning when and why it was built and that originally, the Parisians hated it, makes the structure come alive a bit more.
So to put the landscape of New York into better context, I took a Context Travel tour. Context Travel offers historical and cultural tours to cities throughout Europe and the United States. I did their Vatican tour in Rome and was excited to take some of their New York tours. Many travel writers I know rave about them and I like the idea of a cultural as opposed to sightseeing tour. My time with them was spent this way:
My tour lasted 3 hours, though the condensed 3 minute video only gives a small glimpse into it. You get to learn about the Port Authority, the New York Times building, Grand Central Terminal, The Chanin Building, and the United Nations. All places I simply couldn't fit into a video. There wasn't enough time and I got yelled at quite a bit for filming inside. (In private buildings, they don't really approve!) I highly recommend one of these tours. They give you a different perspective on the city and the tour leaders knew their stuff. Context hires PhD's and experts on the tour's subject. My guide was an architect at one of the city's big firms.
Regardless of whether you ever go on a Context tour, I think the idea of what they do is important. Context's mission is to give people deeper knowledge than just in the museum display or site brochure. That really resonates with me as I think learning about a place is just as important as seeing a place. Many people (including myself) often visit places without ever learning their history. Knowing the history of place gives us a deeper and richer understanding of where we are, whether that means reading a history book, listening to a podcast, or taking an architecture tour.
Get the COMPLETE Budget Guidebook to New York City!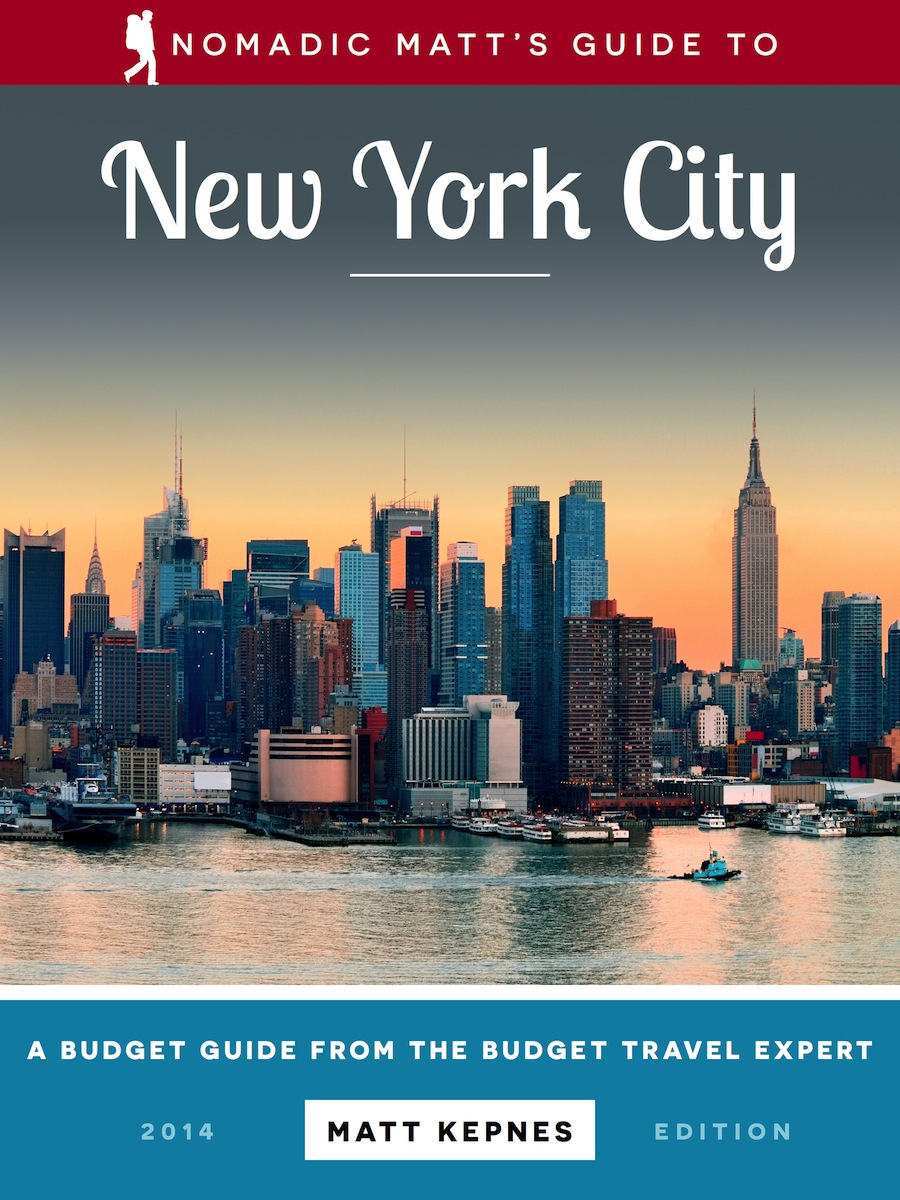 Looking for more in-depth coverage on New York City? I wrote a 100+ page guide to the city that I call my home. My detailed guide to NYC will help you plan the perfect trip. This guide cuts out the fluff and gives you the practical information you need to have the most fun on the least amount of money. You'll get suggested itineraries, budgets, ways to save money, ideas on what to see and do, off-the-beaten path activities, and authentic, non-touristy restaurants and bars. This guide contains the essentials you need.