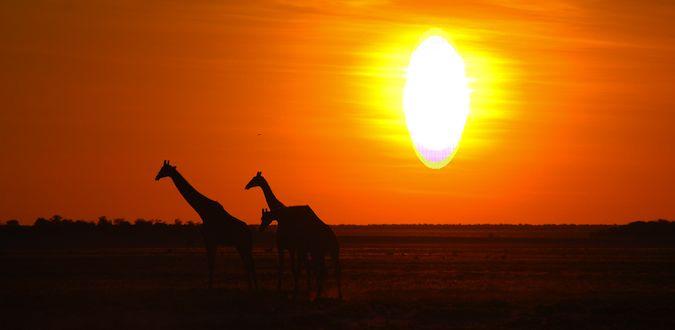 In a sharp departure from last week's post, let's talk about something more uplifting. Ever since I began learning about the world, I've dreamed of visiting Africa. That desire only increased once I started traveling. I've always imagined this big trip: a few months around East Africa on safari (plus a long hike up Kilimanjaro), discovering spices in Zanzibar, and spending as long as humanly possible relaxing on the beaches of the Seychelles. That is my ultimate dream trip. But I'm saving that trip for when there is someone to take.
Fortunately, there's a lot more than just those sights in Africa.
On the 28th of this month, I'll fly to Cape Town for a three-week trip through South Africa, Zambia, Namibia, and Botswana with G Adventures.
I don't really know what to expect from this trip. I've never been to Africa, and I don't know much about the countries I'm going to visit other than what I've read online (well, I do know a bit about South Africa). Maybe that's a good thing. This way I'll have no preconceived notions or prejudices to overcome — I can just take the countries as they are. Pre-conceived notions can ruin a place.
This will be a "basic" trip, meaning lots of camping in the bush, which sounds completely awesome. Being Internet free while I'm there will let me focus on what's really important: not getting eaten by a lion or trampled by an elephant.
Jokes aside, how excited am I about going to Africa?
JUMP-ON-A-COUCH EXCITED!
And what I find very cool as I count down to this trip is that even after six years of constant travel, I can still get butterflies in my stomach over visiting a new place. Will I make it to the hotel OK? What will the food be like? What scams do I have to look out for? What about malaria?
Of course, I learned long ago that all these fears and questions are natural but unfounded. I'll be perfectly fine. I'll make it to my hotel in one piece, I'll be safe, I'll see amazing things, and my time there will be perfect. But in a way it's comforting to know that no matter how much of an "expert" you are, new places can still take you back to those first travel moments when you boarded the plane and thought to yourself, Will everything be fine, or am I crazy for doing this?
Yes, yes I am. I'm crazy for doing all this. Crazy like a fox! Africa will be continent #6 for me. I'm really hoping I get to the see the famous honey badger — those things are badass. Just how badass? This video shows just how:

But even if the honey badger eludes me, I'm going to spend three weeks on safari turning a long-held dream into reality. It may not be my ultimate Africa dream trip, but it's still a dream come true.
Merry early Christmas to me!