When people tell me they hate Bangkok, I can understand. When I first went to Bangkok in 2006, I despised the city and couldn't wait to get out. It's not the best tourist city in the world. Outside of shopping and a few temples, there's not much to do. It's dirty, and it smells. It wasn't until I lived in the city that I really fell in love with it. Bangkok is not a city that opens itself up easily, and most people just spend a day or two here before leaving to go to the islands or the jungle. While you may not need a week here, Bangkok has more than one day's worth of activities. Spend three days here and fill your time this way:
Day One
The Grand Palace


Bangkok has a lot of temples. Start your visit to the city with a tour of the Grand Palace (Royal Palace) and neighboring Wat Pho, home to the famous reclining Buddha. Head across the river to Wat Arun (Temple of the Dawn) and get stellar views of the city atop the temple.
Riverboat Tour


Take a tour of the Chao Phraya River, the central water artery of Bangkok. Seeing Bangkok from the river is a relaxing and beautiful experience. Don't do an overpriced tour, though. You can ride the water taxi up and down the river for 20 baht (less than a dollar) and get the same views.
Temple Tour


Bangkok has a lot of beautiful temples. Hire a tuk-tuk driver to take you around for the day to see the temples. Just make sure he doesn't take you shopping along the way. Drivers get kickbacks if they bring customers into certain shops. They can be annoying about it, but they're often the cheapest and most efficient way to see all the temples.
Go Shopping: Second only to temples, shopping is one of the best things to do here. There are dozens of malls to choose from. Start knocking some off your list and head to Siam Square to visit MBK (cheap phones, shirts, and DVDs), Paragon (upscale shopping), and Siam Discovery (normal-priced chain stores).
Watch the Siam Rush Hour: While you're in the area, make sure you're in the Siam BTS train station at 6pm. A unique cultural thing happens then. I don't want to spoil the surprise, so I won't tell you what it is.
Watch a Muay Thai fight


Muay Thai is everywhere in Thailand, and Thais take the sport very seriously. Fighters train for years. Don't bother seeing tourist Muay Thai fights on any of the islands. Spend a night seeing an authentic match with great fighters in Bangkok.
Day Two
Floating Market


You can do a half-day tour to the floating market outside of the city. It makes for a filling morning adventure. Though touristy and a bit of a rip off, if you head out of the area where the buses drop you off, you'll come across the more local part of the market. Moreover, you'll find a lot of good fruit and meals here. I filled my stomach.
Visit Suk Soi 11


Sukhimvit Soi 11, a street located downtown, is an expat and local hotspot and my favorite street in the city. You'll find Cheap Charlie's, a local watering hole where many expats and Thais spend their free time. (Also, my favorite bar in the world.) There are lots of clubs there, you'll find amazing Indian food at Mogul Room, and there's good Tex-Mex at Charlie Brown's.
See a Movie: Seeing a movie isn't that big a deal, but I recommend it for two reasons: 1. Thai movie theaters take the movie experience to the extreme. Theaters are quite luxurious. 2. Before each movie, there's a special introduction to the Thai king. It's a cultural moment that gives you an appreciation for the Thais' love of their king.
Day Three
Chatuchak Weekend Market


The weekend market is one of the best things to see in Bangkok. It's the size of many football fields and is crowded on the weekends. You'll find everything and anything, from authentic jeans to their fake counterparts. There's also a big dining area with good, cheap food. This is the place to shop until you drop!
Jim Thompson's House


Jim Thompson's house is right near Siam Square. Thompson was an American spy and silk merchant in Thailand during the 50s and 60s. He made his traditional Thai-style home in Bangkok and decorated it with beautiful teak wood, a surrounding garden, and a traditional Thai design. He vanished mysteriously in 1967 while in Malaysia. Donations to the home go towards underprivileged kids.
Visit Lumpini Park


Lumpini Park is Bangkok's Central Park. This huge park is well worth a visit if you're a people watcher. You'll find people doing sports, walking around, practicing tai chi, or just relaxing at all hours of the day.
Chinatown: Chinatown in Bangkok is a culinary feast. You can go shopping here too and buy lots of useless souvenirs, but what I love about this area is the food. There are tons of good street vendors that sell food I hardly ever see anywhere else in the city. (I especially love this fried bread thing you see around!) At night, the area is a great place to go for some delicious seafood.
Visit Soi Cowboy


This is the go-go area of Bangkok. Well, one of them. So why am I saying to go here? For good or bad, sex is an integral part of Bangkok and walking down this street will give you an idea of that industry. To understand a place, you need to see it all—the good and bad. These types of places aren't my thing, but I love people watching and you won't find more interesting people than here.
There might not be a lot for tourists to do in Bangkok, but there's more to the city than just temples, shopping, and traffic. It's a city whose charm emerges slowly. Bangkok is best at night. Explore the night markets, bars, street food, and see the best of Bangkok. In three days, you'll see the major and minor attractions, but you'll have to live in Bangkok if you really want to get to know it.
Get the In-Depth Budget Guide to Bangkok!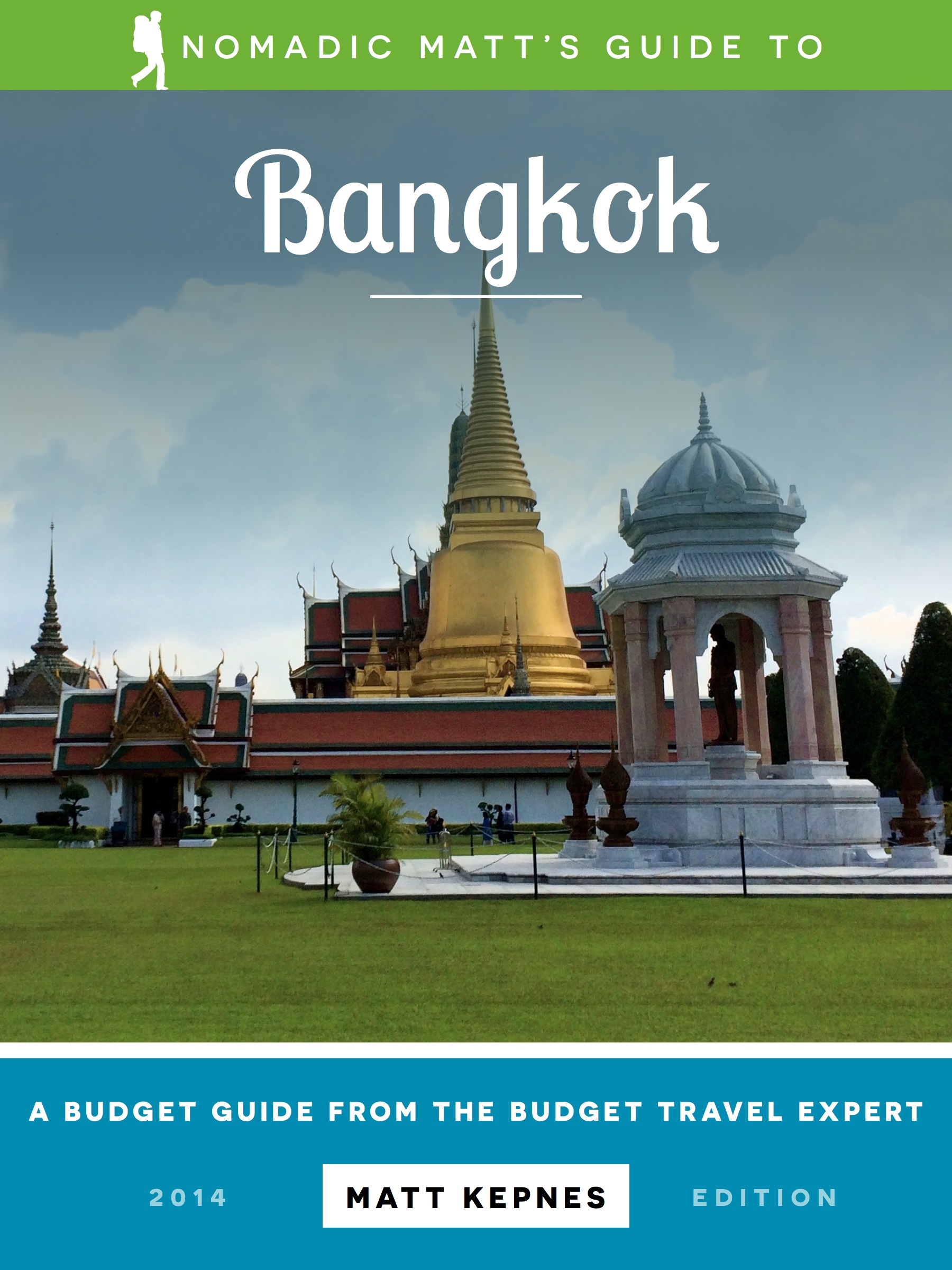 My detailed, 80 page guidebook is made for budget travelers like you! It cuts out the fluff found in other guidebooks and gets straight to the practical information you need to travel and save money while in Bangkok, a city I used to call home (so I know it really well!). You'll find suggested itineraries, budgets, ways to save money, on and off the beaten path things to see and do, non-touristy restaurants, markets, and bars, and much more!!
Click here to learn more and purchase the book.