After a few exhausting months on the road, I'm finally back in New York City. I've spent the last three months on the move, leading tours, attending conferences, and giving talks. It was draining, and I'm happy to finally be back home with no plans other than to enjoy spring's return to the city.
A few weeks ago, while checking my email somewhere over America (I love in-flight Wi-Fi), I opened a question about my article, "Home: The Death of a Nomad." The woman wanted to know if I was able to kill the nomad inside me. Was I able to settle down? Did I turn out OK? Did I still feel the same way? She was worried that she would go travel and never want to come back home or settle down. The thought of being a permanent nomad frightened her as much as it enticed her.
So I told her the truth: you never stop being a nomad. You can only ignore the nomad inside you for so long, but once you've been bitten by the travel bug, it's with you forever and you'll always be dreaming of far-off destinations.
Eventually, the road beckons you, for as Jack Kerouac said, the road is life and we can only be off it for so long.
But I could relate to her concern. It was all about balance, I said as I ended the email. We just have to find the right one. Ever since I decided to "slow down" and reign in my nomadic ways, I've been struggling to strike the right balance.
As much as I want to slow down and carve out a life for myself in NYC, I can't help but dream of all the places in the world I'd like to visit and the lack of time I have to see them all.
And then I book a ticket and am gone again.
It's a constant tug-of-war.
But as I relaxed on my couch and watched this week's episode of Game of Thrones, I realized my balance is actually frenetic unbalance: months of travel punctuated by months in NYC, punctuated by short weekend domestic travel trips. It's chaotic, stressful, and definitely going to make ever finding a girlfriend hard (sorry, Mom!), but it's the only way I can satisfy my two main desires.
The pendulum must swing both ways.
I don't think there's a universal balance between work, travel, and living. You need to find the balance that works for you. There are ways to make your life more efficient, but in the end, you need do what you feel is right.
Being all over the place and staying hyperbusy is what works for me. Over the next six weeks in NYC, I have to write a new edition of my book, explore every walking tour in the city for an upcoming post, finally get moving on some projects for the website, and learn Swedish. There's no rest for the weary, but I'm getting better at using my time more wisely (bye, Facebook during the day!), and I think that's making a big difference.
There's a lot of time in the day if you use it right.
I might be back in a few months with a new theory on work-life balance, but for now I think I've hit my sweet spot. I never thought I'd be so happy to come home, but as Lin Yutang said, "No one realizes how beautiful it is to travel until he comes home and rests his head on his old, familiar pillow."
Being home definitely gives me an appreciation for travel, and travel gives me an appreciation for all I have back home.
It's taken me a long time to figure this out.
The road beckons me for sure, but right now, it's going to have to wait.
Get the In-Depth Budget Guide to New York City!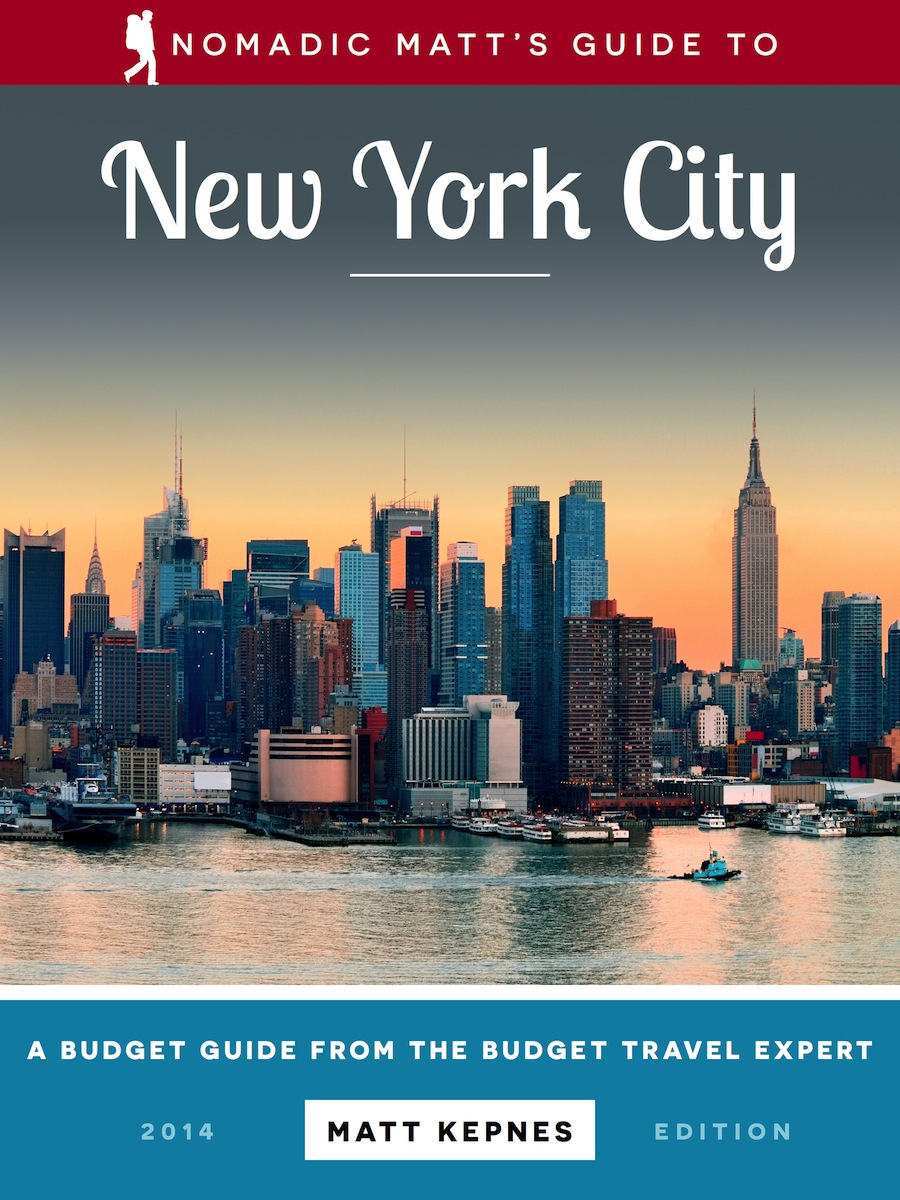 For more in-depth information and tips on NYC, check out my 100+ page guidebook written for budget travelers like yourself! It cuts out the fluff found in other guides and gets straight to the practical information you need to travel and save money the city that never sleeps. You'll find suggested itineraries, budgets, ways to save money, on and off the beaten path things to see and do, non-touristy restaurants, markets, and bars, and much more!! Click here to learn more and purchase the book.