My Upcoming Book Tour: Coming to a City Near You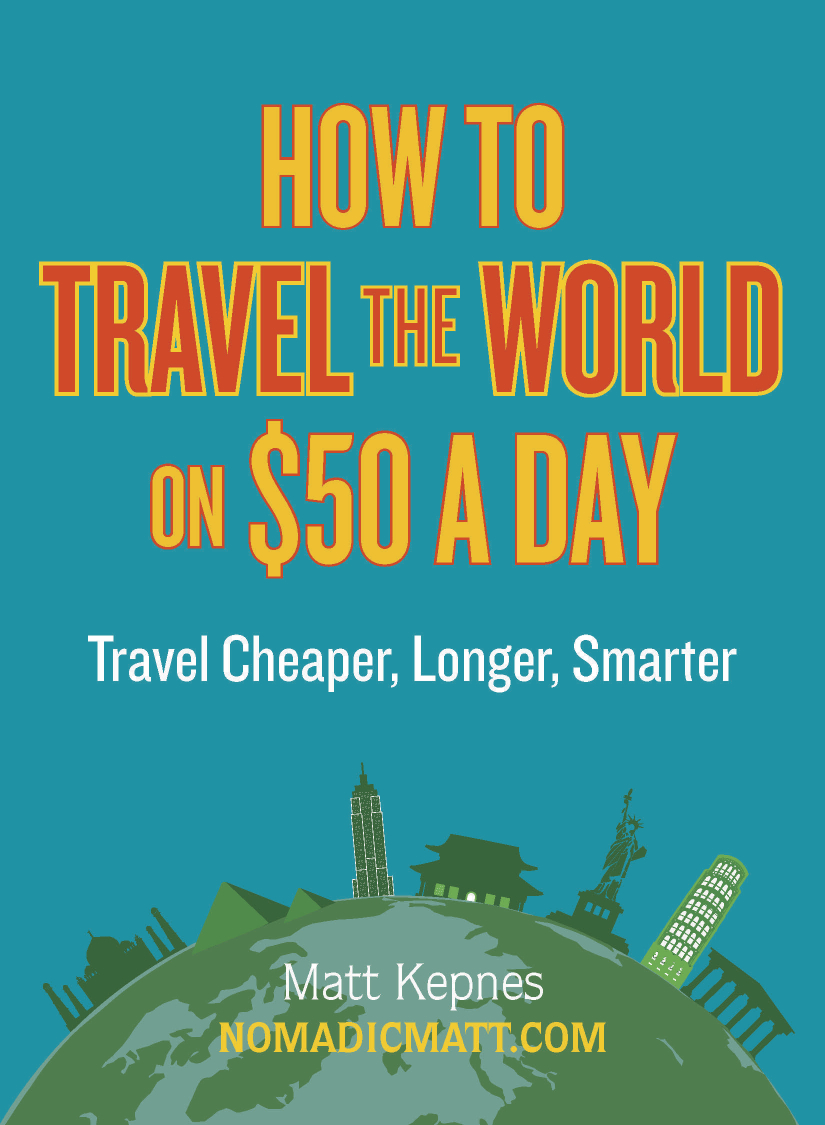 Two weeks from now, my book on traveling the world finally hits book stores. How crazy is that! I still can't believe it sometimes. Today, I'm announcing a nationwide book tour starting next month! I've never done a book tour and I'm sure this will be a crazy good learning experience (plus it gives me an excuse to take a road trip across the country again).
But most importantly, it gives me a chance to meet you. After all, this site wouldn't be anything without readers like yourself. I've been hosting a number of community meet-ups over the last few months and they've been amazing. This book tour is doing that but on a grand scale.
Below are dates, times, locations, and links to the Facebook event pages. If you're thinking about coming, please try to confirm your attendance so I can get a rough idea of how many people will be at each one. At the event, I'll be giving a little talk about why anyone can travel, what's in the book, and answering any and all of your questions. You'll also be able to purchase the book at each event. Afterwards, those who are interested can join me at a local bar for drinks, laughs, and memories that shouldn't go on Facebook/Twitter but probably will.
Event Information
(Remaining dates)
Austin
Date: 3/7 (Right before SXSW)
Time: 7:00 P.M.
Location: Conjunctured, 1309 E 7th St Austin, TX 78702
Facebook Event Page
Special thanks to Lucid Routes for organizing this event. If you need to do something in Austin, they are the best. They really helped me on this.
Denver
Date: 3/18
Time: 7:00 P.M.
Location: Irish Snug, 1201 E Colfax
Facebook Event Page
San Diego (La Jolla)
Date: 3/20
Time: 7:30 P.M.
Location: Warwick's, 7812 Girard Avenue
Facebook Event Page
L.A.
Date: 3/25
Time: 7:00 P.M.
Location: Book Soup, 8818 Sunset Blvd., West Hollywood
Facebook Event Page
San Francisco
Date: 3/28
Time: 7:00 P.M.
Location: Green Apple Books and Music, 506 Clement St.
Facebook Event Page
Portland
Date: 4/1
Time: 7:30 P.M.
Location: Powells, 3723 SE Hawthorne Blvd.
Facebook Event Page
Seattle
Date: 4/3
Time: 7:00 P.M.
Location: TBA
Facebook Event Page
I plan on taking another mini-tour in May and June. So if your city is not listed and the ones above aren't close to you, leave a comment below, and I'll try to add it into the mix. There's plenty of room for stops!
I hope to see you at one (or more) of these events. And feel free to bring as many friends as you want. Let's get some more people hooked on travel!
Update: I will be visiting more cities in May and June. Already I will be visiting Miami, Pittsburgh, and Nashville.