I've been preparing for it so long now that it doesn't seem like it's really happening, but today is the day I move to Sweden. As you read this (as long as you read this on Monday), I'm boarding a flight to Stockholm, where I'll spend the rest of the year.
Everyone keeps asking me if I'm nervous or excited or scared to be moving there, but to be honest, today I don't really feel anything. It seems like a normal day—like I'm just off to another destination. You'd think a big life change like this would elicit bigger emotions from me, but I've been so busy over the last few months that I haven't had time to really think about it. I was finishing my book, attending four conferences (speaking at two of them!), crossing the Pacific a few times, and trying to live life. It was why I was so burnt out. I overextended myself, and as such Stockholm has been on the back burner of my mind.
But as I finally begin to think about my move, all I can think about are all the things I have to do and how stressed I am about getting them done. On my immediate list:
Find an apartment
Finish sorting out my visa
Sign up for weekly Swedish classes
Find a gym
Figure out how to host my friends in August
Make lots of friends
Find time to explore other parts of Sweden
Explore every inch of Stockholm
How am I going to cram all of that into five months and still find time to get out of the country once in a while and travel?!
Stressful.
Well, at least in my head.
I've never really planned a big move before. Most of my moves have sort of just happened naturally because I decided to stay somewhere longer. I mean, is this how it normally goes when you move somewhere? Is your initial excitement masked by the weight of all of your plans and things you think you have to do?
I have no idea if I'm going to like living in Stockholm. I love Stockholm, it's one of my favorite cities in the world, but will I be able to cope with the fact that I'm in ONE place for so long? What will this nomad do? It's been years since I've stayed in a single place for more than a month, and even small trips might not be enough to get me by. If travel is breaking out of your comfort zone and trying new things, not traveling is my traveling.
On the flip side, all those things that are stressing me out are the same reasons why I'm excited to live in Stockholm. It's sort of ironic. I can't wait to learn Swedish, get up into Sweden's arctic north, have a base of operations, take weekend trips around Europe, have a gym, and settle down.
I'm really excited to move to Sweden, but right now, my excitement is a bit tempered by all the things on my to-do list, even if those are the very things drawing me there in the first place. In a few weeks, when I'm all settled down, I'll probably feel like shouting, "Holy crap, I'm living in Sweden!!!" and start jumping up and down, but right now, I'm looking forward to landing, hitting the ground running, and settling into my new…home.
Get My COMPLETE Budget Guidebook for Stockholm!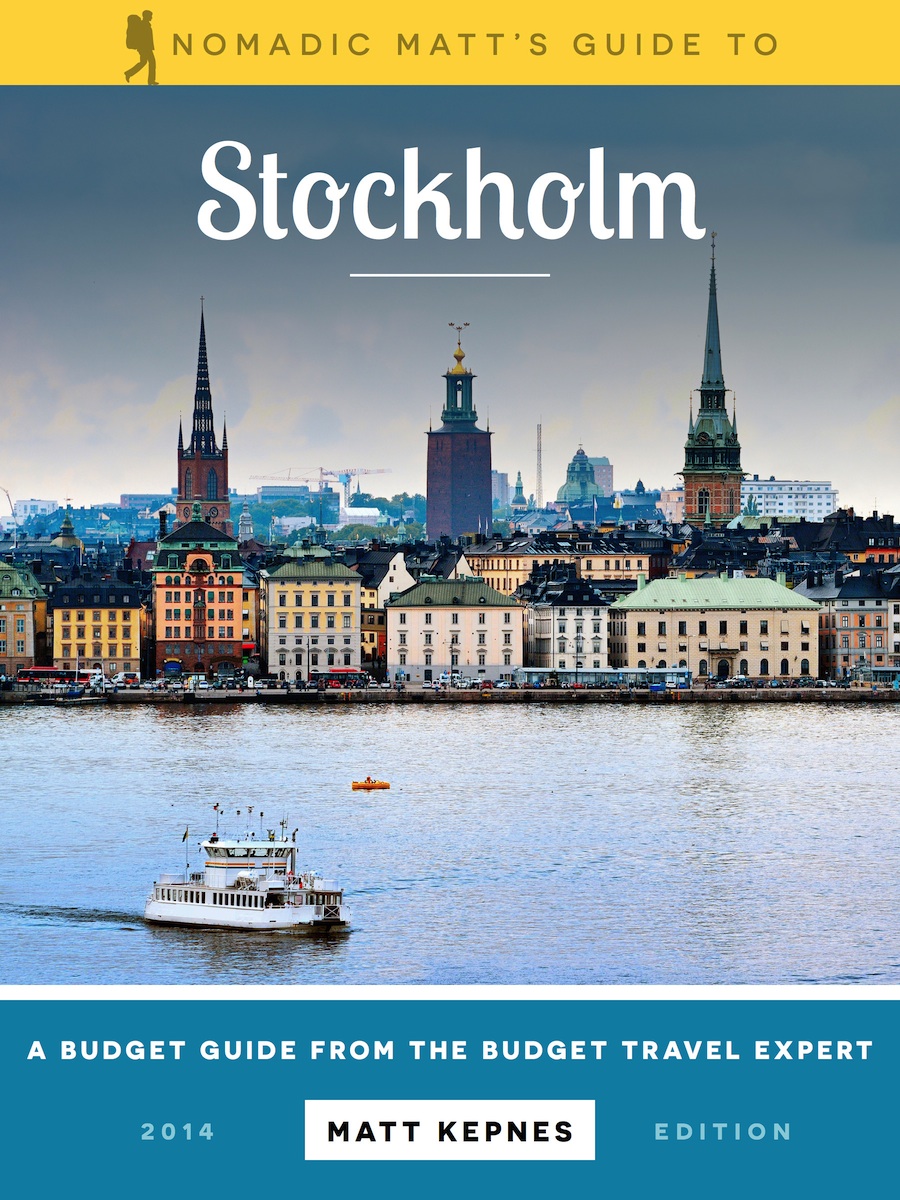 Looking for more in-depth coverage on Stockholm? My detailed guide to enjoying one of the most amazing, beautiful, and historic cities in the world will help you plan the perfect trip. This guide cuts out the fluff and gives you the practical information you need to have the most fun on the least amount of money. It features suggested itineraries and budgets, ways to save money on your trip, and tips on what to see, do, and where to explore. It has off the beaten path activities, restaurants, and bars that you won't find in other guides. It cuts out on all the junk and gets right to the point so you can spend less time planning and more time exploring.