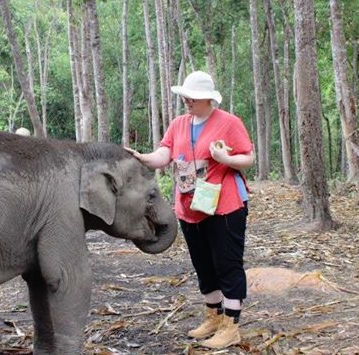 I would like to say THANK YOU for taking the time to blog about all the things you do. I came across your blog about a while ago and it pushed me to do something that I had wanted to do for a long time: plan a trip to Thailand.I've spent the last decade of my life dealing with constant illnesses and medical bills have always been an issue, but your blog gave me determination to take the first real holiday of my adult life, solo backpacking around Southeast Asia for a couple months.
My travels were fantastic and I'm back home in Australia! Your page was a key source of inspiration for, first, deciding to take a solo backpacking holiday, and then in helping me to decide more than half of my final destinations. Your advice and blog helped me to save money on plane tickets, avoid scams, and calmed the nerves of some of my anxious family members. But more importantly, reading about your travels gave me the courage to go and experience it myself. Now, I can't wait for my next trip! — Kerry Bolwell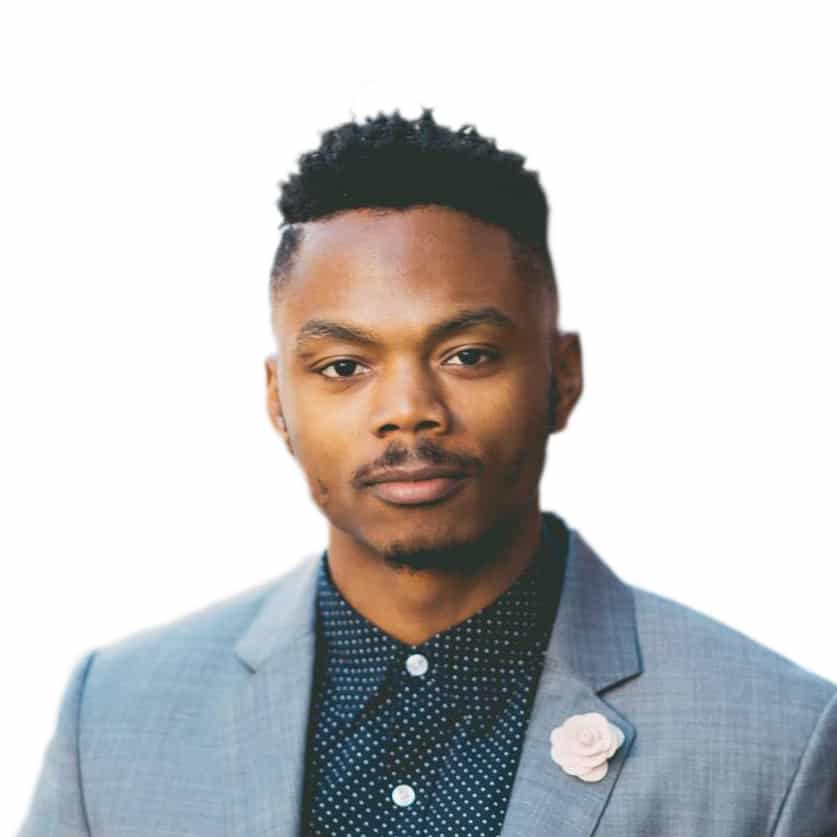 I am a prior Marine and current film student. I started following your blog a years or so ago and it has since then motivated me to chase my dreams on a level I never thought possible. It was while following your site that I decided to go around the world and film my first documentary. I will be filming in seven different countries over the course of 100 days. I've spent all of my life savings. I just wanted to say thank you and keep doing what you are doing. — Adrian Burrell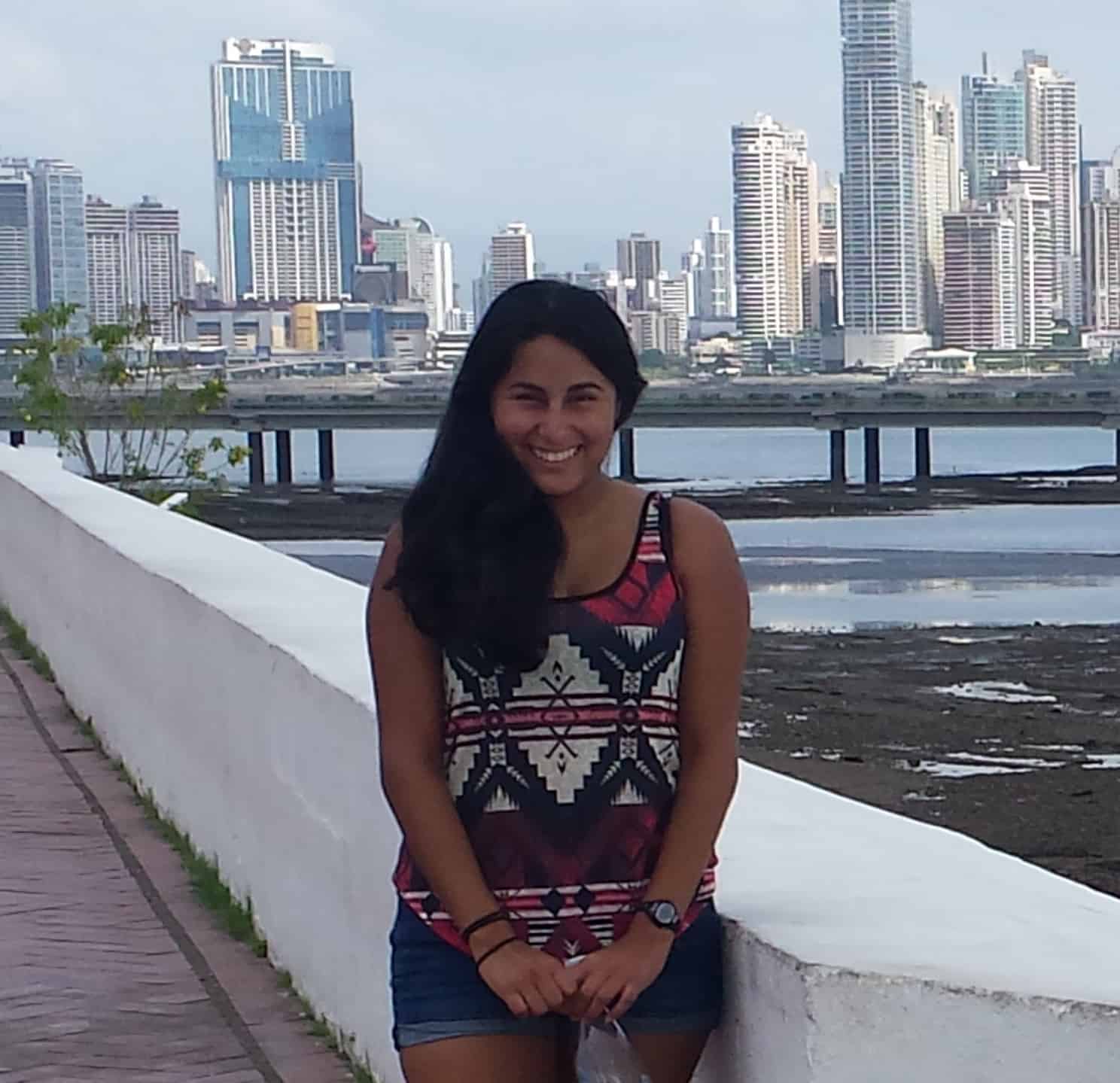 As a 19-year-old girl, leaving the country by myself did not seem possible. I had many fears. However, last Saturday, I came back from a solo trip to Panama. I would never have gone, at least not so soon, if it were not for your blog. Your words gave me the courage to book the trip. I still remember how shaky I was when I first booked it. Now that I am back, my fears seem to be unfounded. I actually had a lot of support before, during, and after. My dad was the only one to not approve. I learned though that if I waited for him to accept or to find someone to go with me, I would never have left. Leaving by myself was such an eye opener.  I even made contacts with people, one of them inviting me to visit her in London next year. The hardest choice now would be choosing where to go! There are so many options! — Alex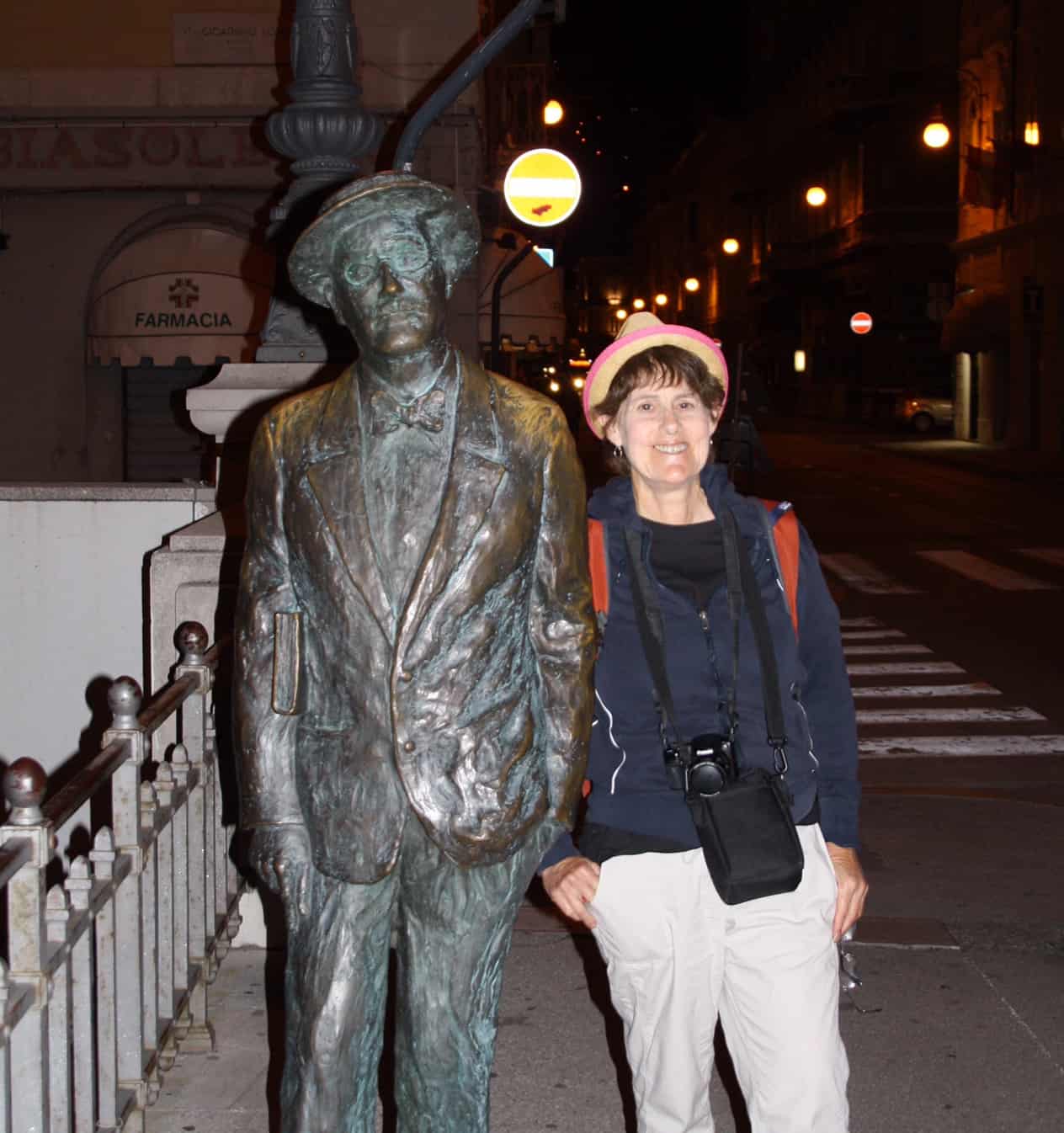 I am a 63 year old woman who just completed a four month solo trip to Eastern Europe and the Middle East.  The information in your book was invaluable.  I learned about several discounts I had no idea existed (including the International Teacher Identity Card) and the best way of traveling in Eastern Europe.  The budgeting information was also very useful.  Most importantly, your book gave me the confidence to travel on my own for an extended period of time. — Terry Salpeter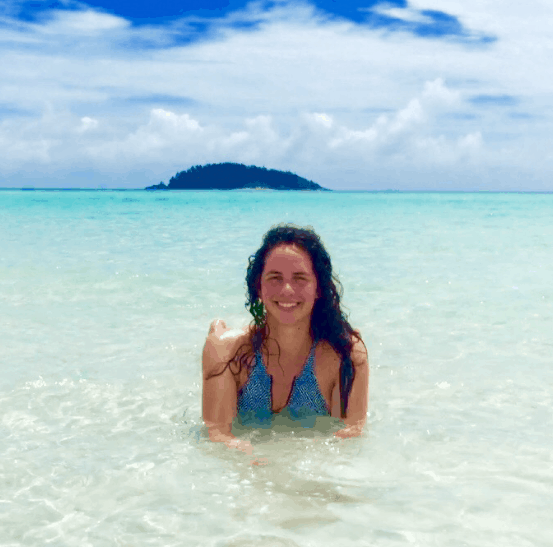 I just want to say thank you for your amazing advice! I'm very money-savvy, but had no idea about credit card bonus points. I always refused to get credit cards as I see too many people go into debt, but if you take advantage of them the correct way they sure do pay off. My boyfriend and I are going travelling for a year in January (first stop Brazil), so I ordered some credit cards two months ago, and by the time we leave we'll have 200,000 frequent flyer points between us!
Your advice on ATM fees worked a treat too – I had ordered a travel money card, but realised that with the 11 currency limit, I would still be charged foreign transaction fees for withdrawals since most South American currencies aren't loadable. We now have our Bankwest credit card with no international fees for purchases (so we can earn points) and a Citibank Plus account for our ATM withdrawals (no international fees at all). — Alexandra Lund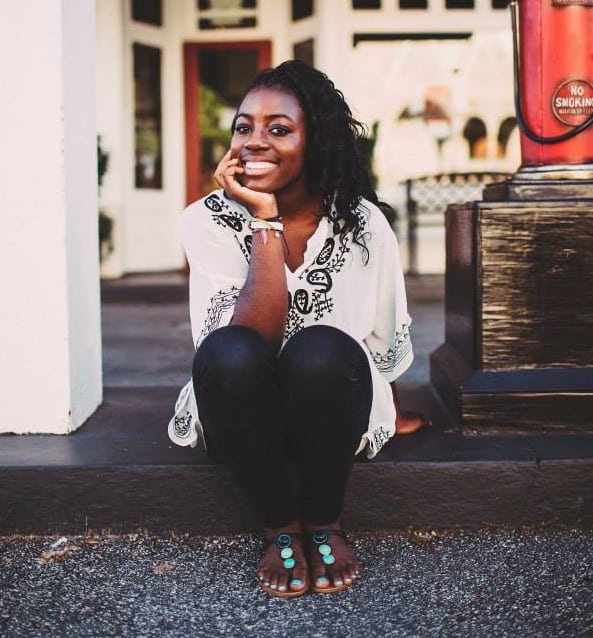 A few months ago I anxiously emailed you about embarking on my first solo backpack trip through the Greek Islands. I just returned from an Ios/Mykonos/Santorini/Athens adventure and it was the most incredible thing I've ever experienced in my 18 years of life (I'm already planning my next backpacking trip). I'm sending this email to say thank you because your website and your email back to me really inspired me to take the plunge and just go ahead and go. I still use your website religiously (how else am I going to get through the rest of Europe) and I again just wanted to say thanks for all you do. I'm off to Fiji next, I'll be sure to try and send a postcard! — Bisha Wanzala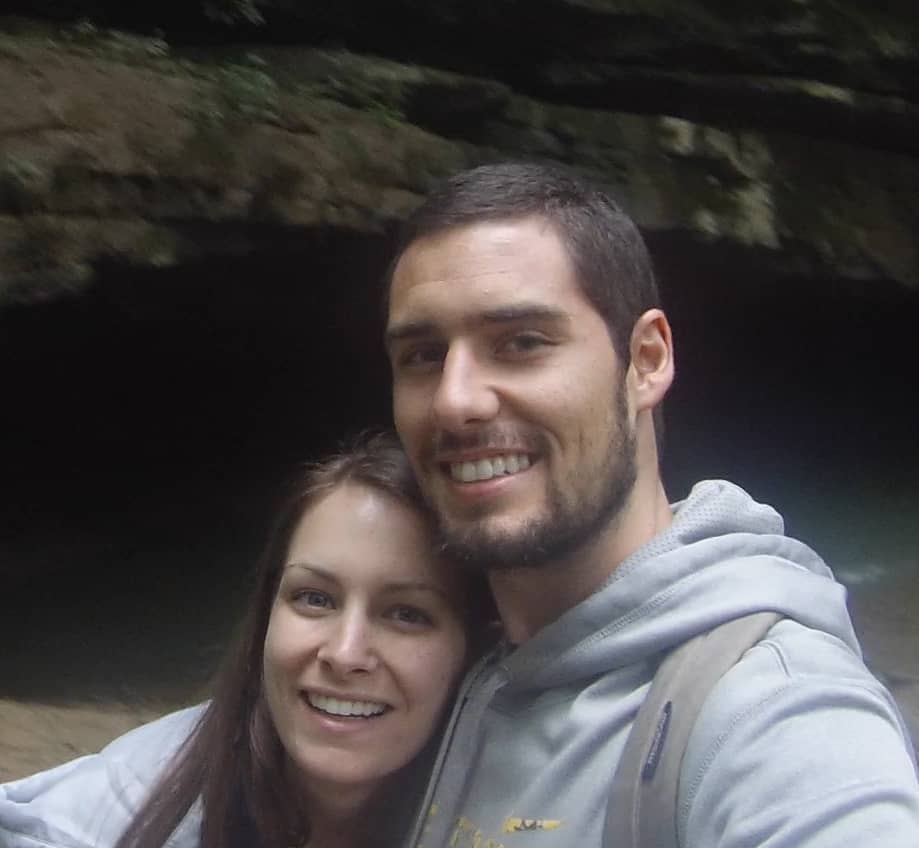 This was my actually my fourth USA road trip and I was determined to make this one special. After scouring every travel blog on the internet, I found myself always coming back to Matt for sound advice from his personal experiences. Thanks Matt, couldn't have done this without your help! — Eric Stowers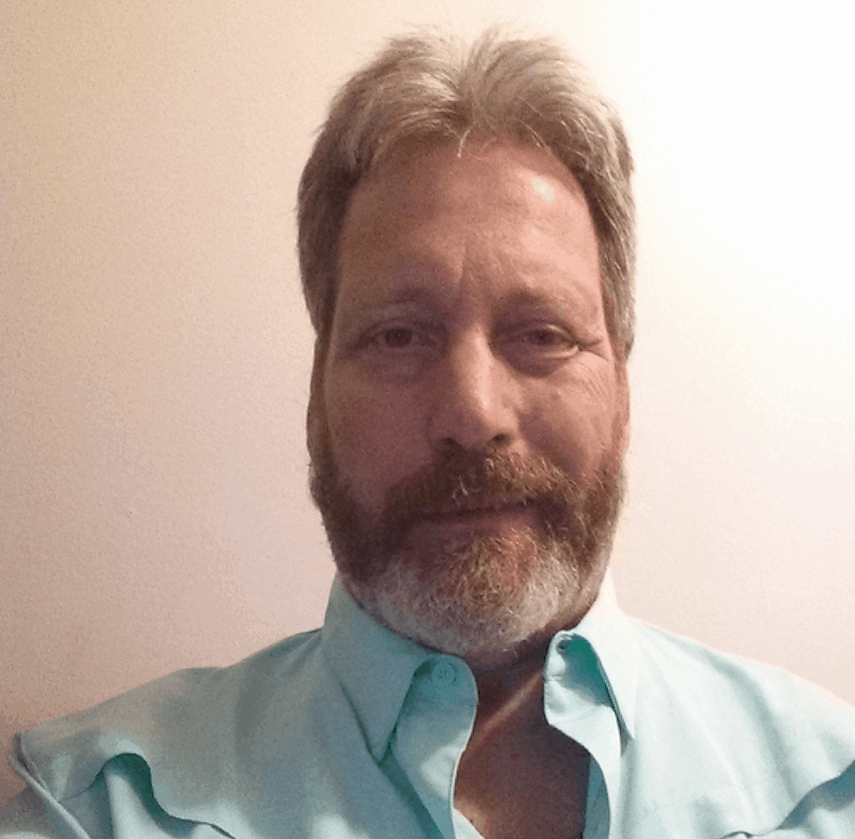 I found Nomadic Matt while Googling the best travel blogs. I was looking for a cheaper way to travel. The web is a huge place with too much information. I was able to make informed decisions with solid information on the big three concerns I had: travel credit cards, phone use, and travel insurance. Matt's tips also helped me find cheaper fares, accommodations, travel books and more efficient ways to pack. Using his Munich destination guide, I saved money on my last trip to Germany! I'm looking forward to saving on my next trip. There's a lot to learn from Matt. This is one of my main budget travel resources now. — Jeff Myers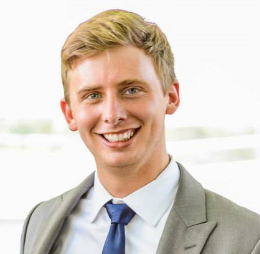 Not only was Nomadic Matt's blog instrumental in inspiring my wife and I to have an unplanned trip through Europe, but we specifically used his recommendations on travel insurance, rail passes, and on credit cards. The travel insurance gave us piece of mind. The rail passes were so easy to use and made the trip doable (we visited 9 cities in 5 countries). We suggest the card to everyone we know who loves travel because it has given us 4-5 round trip flights for free already (after just 2 years)! I can't suggest his website enough! We are now looking at traveling long term and plan to use nomadicmatt.com as one of our main resources. — Kevin and Audra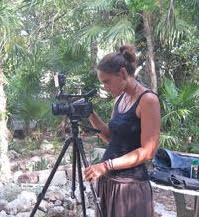 I always knew I wanted to travel but I never imagined that travel could be more than just travelling and that you could actually make money or work on the road! Matt's advice are great and really make a difference. I now get to travel the world filming videos for companies and TV channels and none of it would have been possible if Matt had not inspired me. — Laetitia Clément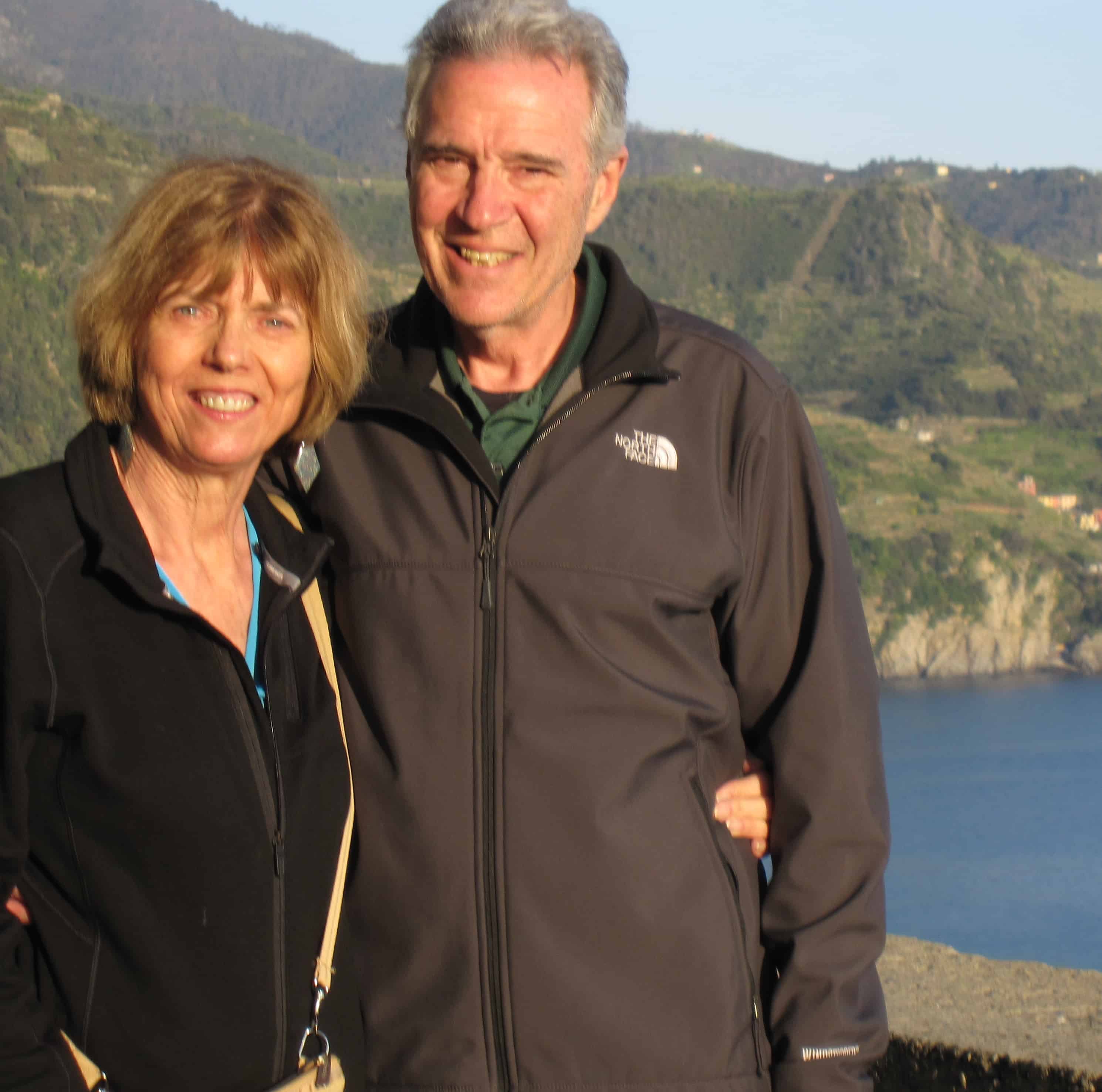 I just want you to know that my husband and I just came back from a fabulous European trip. We are seniors and had a truly wonderful adventure. We consulted your website often and used many of your ideas and tips. We packed for our 3 weeks in 40-liter backpacks and only stayed in Airbnb apartments. The trip could not have been better. We're also using Airbnb this summer for 2 weddings in upstate NY and Rhode Island. — Lori and Bill Cogan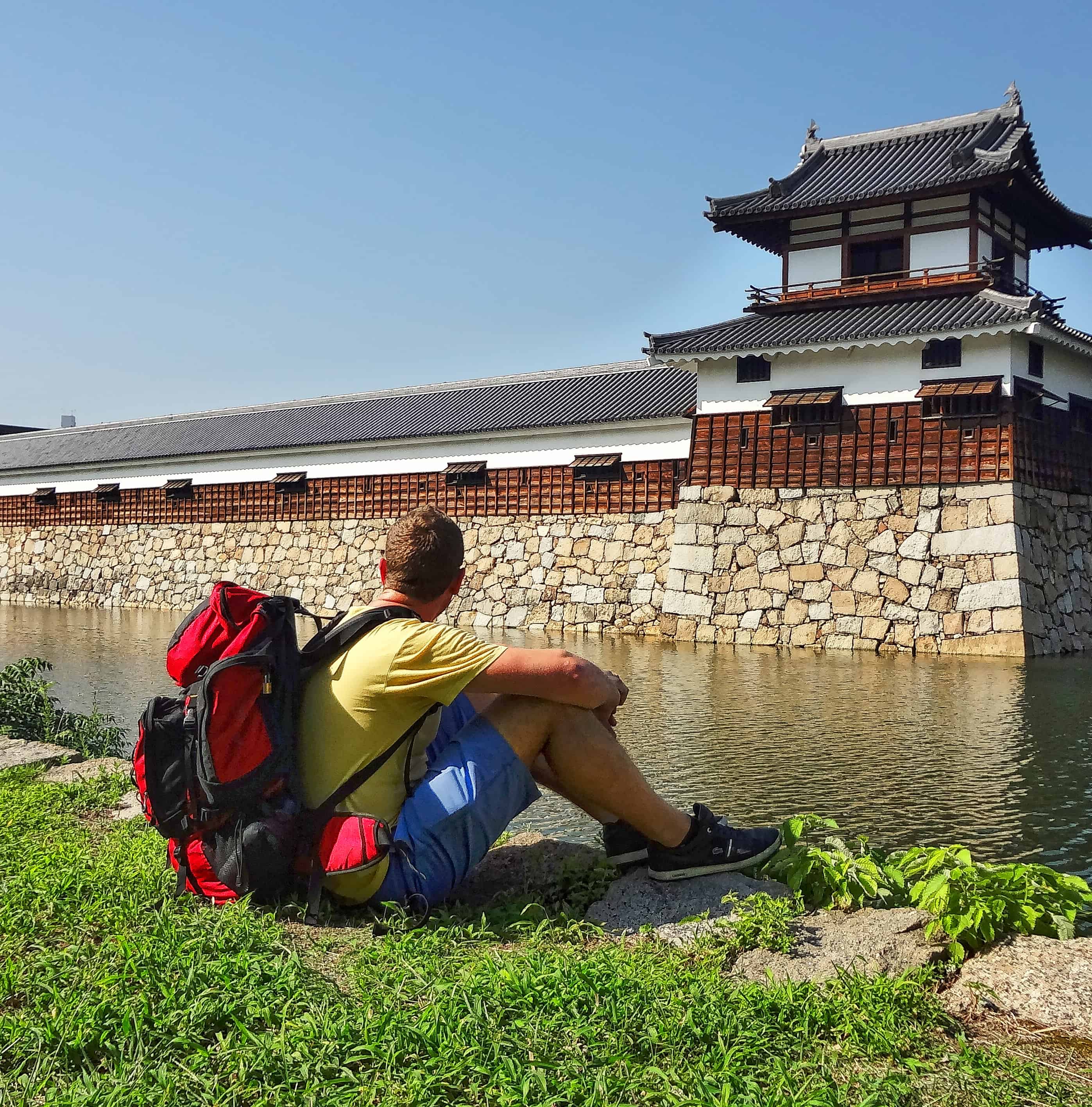 Matt and his website have really helped me in numerous ways. His guides always come in handy when I am exploring a new city or planning a trip. I just recently used Matt's site to plan my upcoming trip to Fiji and his tips are going to save me a lot of money! Some of the most helpful advice or influence I have received from Matt's blog is his overall mentality about travel. Once you make traveling a top priority in your life, it becomes a part of who you are and nothing can stop you. His recommendation to reconsider "wants vs. needs" really put things in perspective. This advice has helped me maintain a nomadic life for the past 5+ years and also inspired me to start my own travel blog! — Michael Swigunski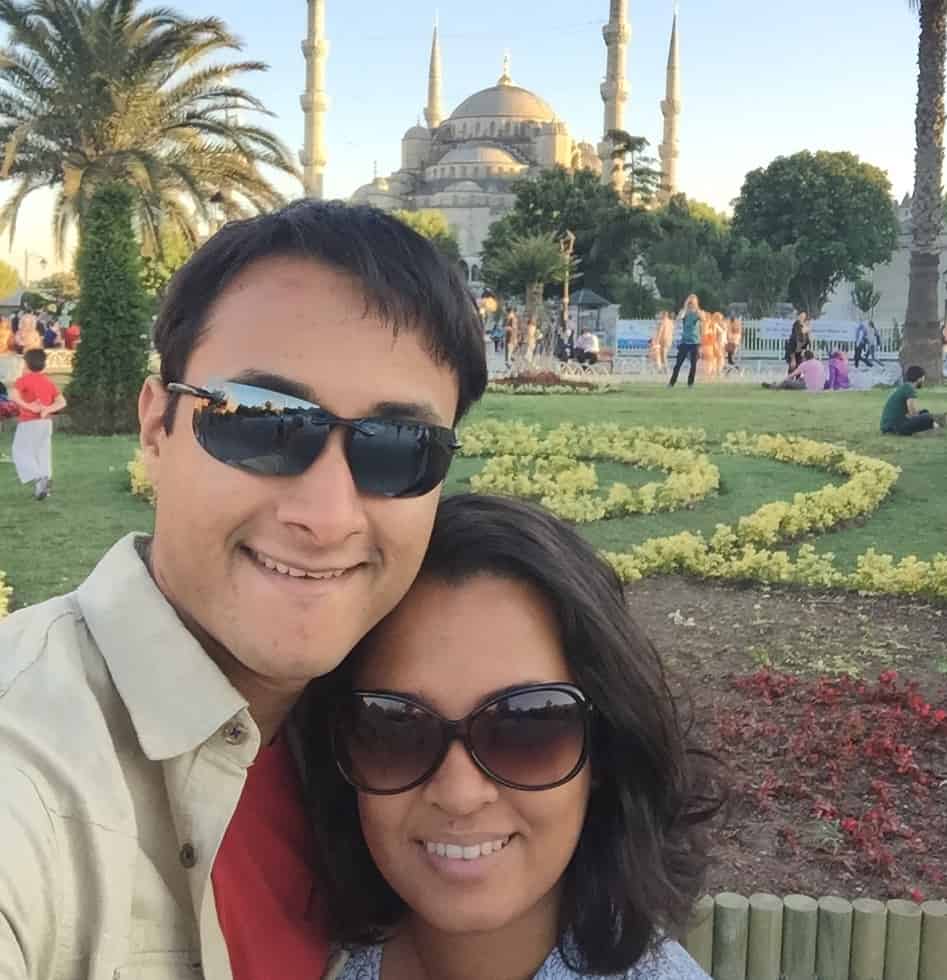 I came upon your blog by chance when I was Googling cheap ways to travel almost 3 years ago. I started reading it and was hooked. My husband, Az, and I have always dreamt of travelling the world but it seemed so expensive that we thought it would always be just a dream. Your blog opened up a whole new world of possibilities for us. You made it seem possible and that inspired us to start planning how to make our dream of travel into a reality.
We have spent the last 3 years paying off our debt and saving like crazy and now we are on a year off to travel with our backpacks. I am currently writing this email you from Quito, after having spent an amazing week in the Galapagos Islands. We are off to Peru next and so excited and happy to be able to experience this beautiful part of the world.  So thank you for inspiring us and also for your blog, which is so full of useful information. — Nabila Sameer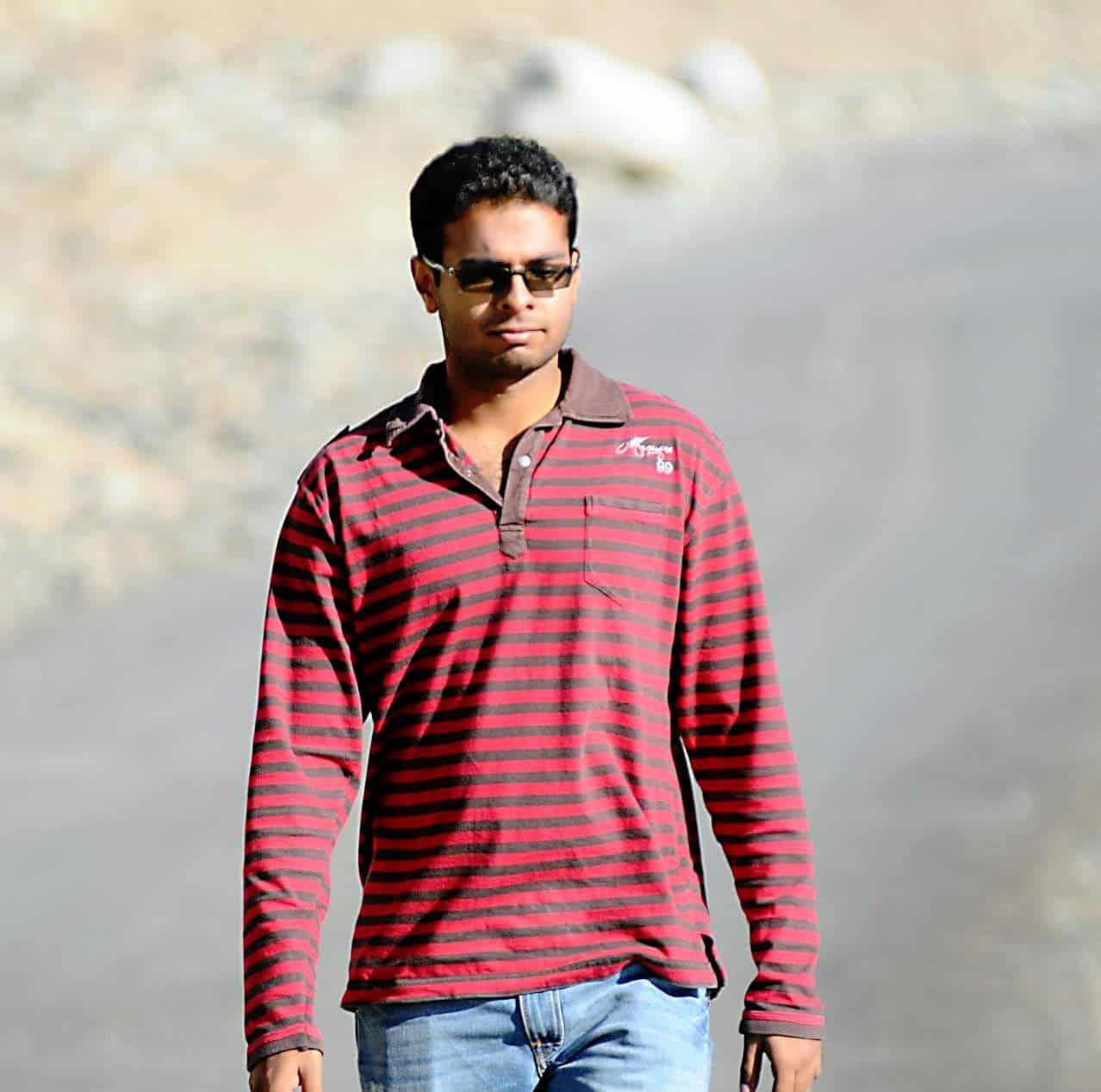 I've been reading your blog for almost two years now. At first, I would read it for a vicarious thrill. Then I slowly convinced myself that my dream of seeing the world, if done alone, is not a "sad" decision. Alone is not the same as lonely. The people I've met, the conversations I've had and the laughs we've shared, my life will never be the same again. Hostel experiences have changed the way I read and understand people.
I don't know anyone in India who travels solo. I thought I'd email you, and tell you that you, Matt, will receive a post card from me from Prague. That's because it was my lifelong dream to visit Prague. And I will not only stay there for three days, but also celebrate my birthday there!
I'm more than grateful for the conscious effort you've put in to influence people like me. I will never be able to thank you enough. — Rahul Ranjan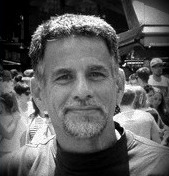 I took out 2 of the credit cards you mentioned for points and ended up taking a trip to Spain because of the points I earned. To get the bonuses, I just bought normal things, like groceries, restaurant food, and other items I would have paid for on my debit card. Instead I used the travel credit cards for everything. So far I've earned over $1,100 back.  I've paid the cards off right away (within 2 months) and paid no interest at all on them.  Thanks for the tips! — Robert Rogina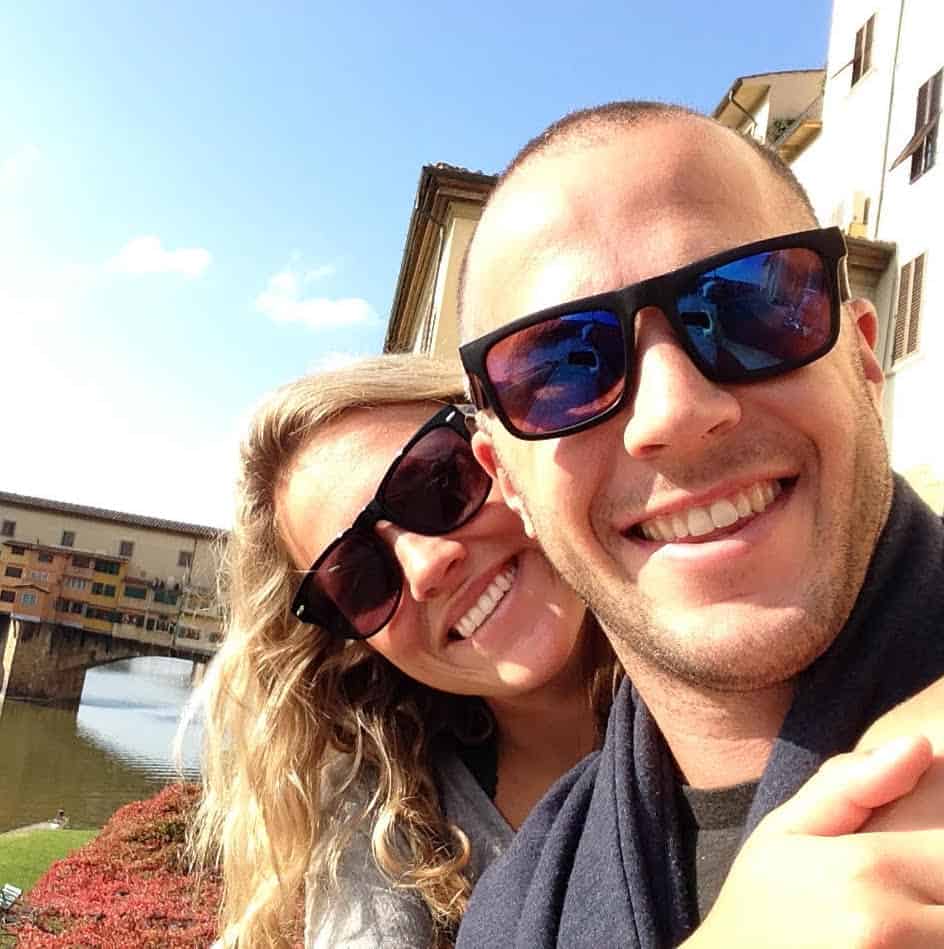 I also wanted to thank you for your blog. My girlfriend and I explored Europe for 2 months. I used your blog for a lot of my pretrip research. The Schwab checking account is working out great among many other basic day-to-day tips you taught us through your site. — Rylan Urban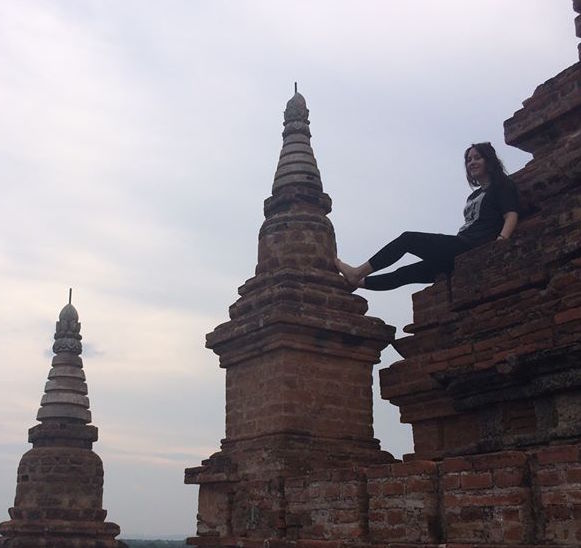 You inspired me to start my travel blog when I was working as an Au Pair in the United States. A friend linked me to your blog and I realized I wasn't a weirdo for wanting to travel the world full-time, and my blog led to a freelance writing career, which has allowed me to keep travelling and living abroad for the last five years.
You taught me that travel doesn't have to be expensive, and I picked up odd jobs along the way after reading about people in your community doing the same thing. Reading your blog was a "butterfly effect" which encouraged me to live my life on my terms, ditching the expectations that I would work a 9-5. Thanks for being such an inspiration! — Stacey Kuyf
Thank you so much for the great content on your blog, as well as in your books. You truly inspired me to get out the door and get traveling.
I have been exploring the North Island of New Zealand for the past three weeks and will finish my trip on the 22nd, heading home for Christmas. This trip has truly opened my eyes and mind not only to independent and inexpensive travel, but also to the fantastic experience of getting out of my shell and just 'going for it.' It sure beats sitting inside during a Michigan winter! — Rory Closz
When I first surfed across Nomadic Matt I was dreaming about becoming a full time world traveler. And guess what – I am now! I've been on the road for five months and have done things that will have my grandchildren in awe. I owe a big thanks to Matt as I used his website as a handrail in answering the questions of how and why.
I have to say that if you only read one thing by Matt it's blog post titled "Everyone Says I'm Running Away." This one is pure gold and the final push it took me to get from fantasy to reality. — Chase Paul
I just wanted to drop a line to thank you for making me a better traveler. I remember someone sending me a link to your blog about a year ago and I rolled my eyes, thinking, "GREAT another superficial travel blog." But no, you are great.
I'm currently in the "planning" stage for a 3-month trip to Central America and this time I'll be doing a research project in the rainforest but now that June is quickly approaching, I needed help. I was freaking out about travel insurance, thinking "why the hell do I need this?". I looked to your blog for answers. Not only now do I have a better understanding of why I need it, I was also easily able to find a good provider for super cheap (World Nomads, thank you!).
I would consider myself a pretty experienced traveler but your blog has made me an even better traveler! Thank you for giving a sense of clarity to my chaotic intrepid desires. — Eileen Cho
I have always enjoyed reading Matt's blog, because it feels like a message from a friend! As a very well-versed traveler and a "businessman," Matt is not at all pedantic or inaccessible despite being so informed. I am so gratefully appreciative of his sensitivity and special care to share experiences and information in an open, friendly, clear, and relatable level. He makes it clear that travel is NOT only for the rich, or the irresponsible wanderer, but totally possible for anyone who has inclination or desire.
Matt helped me learn about how to manage my finances abroad without incurring foreign fees. For my first excursion, I signed up for a Schwab debit card which was a great decision! No ATM fees are the best! And, for my second trip long-term, which I'm currently on, I signed up for 2 credit cards a couple months before I left to wrack up points and for the bonus offers. One of my cards has no foreign transaction fees, and also can be used as a debit card for a hefty fee, but this saved me when I (thought I) lost my ATM card! I never would have signed up for a credit card had it not been for Matt. I feel SO much better using credit when I travel in any situation.
Recently, I was double charged, and a few months back, the airlines charged me instead of using my miles, and had I used my debit card I would have been so stressed! But, after talking to my credit card company, who contacted the airline with no response on their part, the huge fee was dismissed completely. Such a relief! Thanks, Matt, for helping me mature with my finances and not be afraid of credit! — Hayley Sher
I just want to thank you. I found your website just over a year ago, and just took my first international trip. Loved it and had a great time, international travel is really not complicated. And I totally dug your "Chasing Ghosts" article from 2010 that I pulled up, it really is the people you meet combined with the places you visit. My travel lifestyle really kicks off in October when I go to live in Australia, but one more trip to Europe first.
But your articles and website have been really instrumental in helping me make this lifestyle change, so I thank you for that. — Jonathon Sawicki
The site has been an amazing help to me on my travels. I am currently traveling again and always read through his blogs when I feel a little lost.
I love how optimistic Matt is in all his blogs and speaks of travel as a way of life and made for everyone on a quest for happiness and true living. I come from South Africa and I'm currently living in Los Angeles, but when I was living in the Netherlands last year it was a big change for me, with lots of struggles and he just helped me to see the most out of the journey. He speaks of travel with so much love and passion that you cannot help feeling the same excitement and need for it in your own life. But on top of his own zealous dedication to travel, his insight and helpful tips have been of great help to me on all my travels and made my trips a lot easier and more enjoyable. Thank you Matt!! I look forward to reading more of your articles and wise words of advice.
I read one of his articles when I was struggling with being lonely on my solo travels. Matt encouraged me to step out of my comfort zone and make friends with the people I was staying with in my hostels and changed my perception on other travellers, by saying how we were mostly all on the same journey travelling alone and craving the same things. This insight helped me make loads of friends and meet incredible people. In the end he helped me understand how you are never alone when you travel because if you let go of the fear of loneliness you will learn to welcome so many new friends into your life on a daily basis. — Tamryn Spinner