Resources for the Beginner Traveler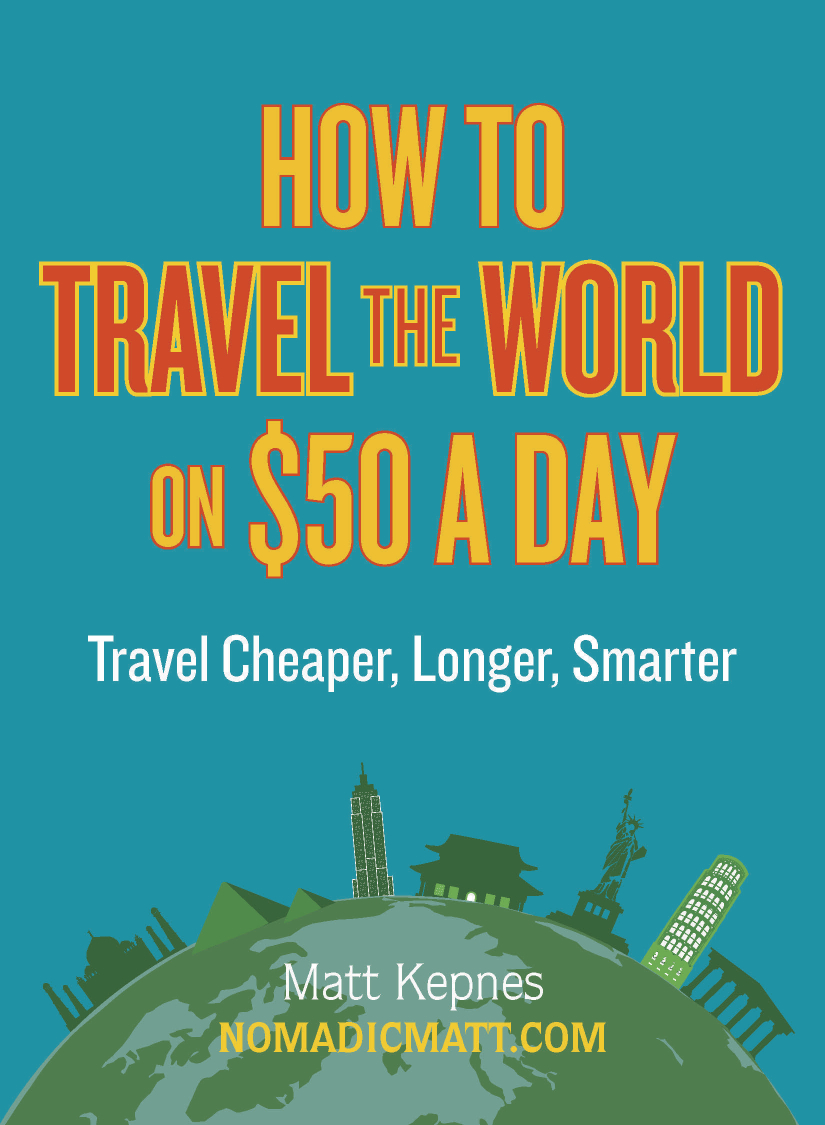 "How to Travel the World on $50 USD Per Day"
Looking to save money on your next trip but don't know where to start? My book will teach you how to avoid bank fees, find cheap flights, save on travel insurance, work overseas, get free accommodation, and use credit cards for FREE travel. This book also has detailed cost information for all the regions of the world to help you plan your trip better. It also features all my tips and tricks for you to lower costs on the road. After all, I'm not rich so I need to save money just like you!
My book on traveling is going to teach you how to save money in so many ways it's going to be mind blowing. You'll be able to travel the world for less than it could cost you live at home. You will also be able to cut hundreds off any trip you take…no matter how long your trip is. This book will teach you how to:
Figure out exactly how much your trip will cost
Avoid ALL bank fees
Get FREE flights
Pick the perfect traveling credit card
Buy an around the world plane ticket
Set up bank accounts to MAKE money while you travel
Save money on travel gear
Find discount travel cards

Get good, affordable travel insurance
Get FREE or cheap meals
Get FREE accommodation
Save over 50% on tours
Get into attractions for FREE
Cut down on transportation costs (or get free transportation!)
Learn about "backpacker" buses" and how they save you money!
And much, much more.
Learn How to earn money from your travels
Check out my other books!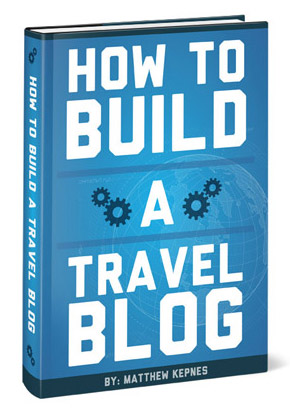 Do you want to create your own website but think you lack the knowledge to do so? Think starting a website is hard? When you don't have any experience building a website, starting a blog can seem like daunting task. But I have news for you – creating your very own blog is easier than you think. You can do it in just a couple of hours!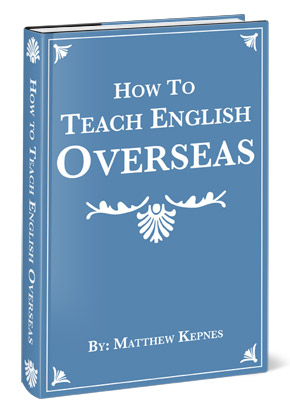 Looking to get a teaching job overseas but not sure where to start? Worried it might be hard? It's easier than you think…even if you've never taught a day in your life. While getting a teaching job might seem like a time consuming and stressful task, it's actually very easy once you know just a few tips and tricks (tips and tricks I learned through teaching throughout Asia). This book will help you eliminate your stress, fear, and anxiety about finding a job. It will save you weeks of online research and give you the most accurate and updated information you need to land your dream job.
My Favorite Travel Companies
Airfare
A good flight search engine for fares leaving from the United States. They search a wide variety of airline and other flight brokers (Kayak is what is known as a meta search engine). I think they are a great starting point for searching for cheap airline tickets, especially if you are based in the US.
A great flight search engine, especially for international flights outside the US. It's one of my main starting points for when I book international tickets and I've found fares on their site hundreds of dollars cheaper than I've found elsewhere.
This great website searches a lot of different airlines, including many of the budget carriers that sites like Kayak miss. This site should be involved in your search for cheap flights.
This is one of my all time favorite search engines. They always seem to find airlines that offer the best deals. I tend to make this my starting point for all international flights.
This website monitors airline ticket prices and will alert you when deals occur. They find a lot of unadvertised fares and I highly recommend signing up for their newsletter. This is one of the best websites on the Internet to find airfare.
Accommodation
An amazing website for accommodation in Asia. This should be your primary accommodation website for guesthouses and hotels in Asia. They have the most robust inventory and offer the best rates. When I travel around Asia, I don't use anyone else.
Booking.com provides great resource and booking site for cheap hotels and other accommodation. I like their easy to use interface too.
This is probably the hotel site I use most. I really enjoy their blind booking process. They essentially say "we have a super rate on a 3 star hotel in New York's Time Square" and you book it without knowing the hotel. While that sounds scary, I've never ended up in a bad hotel and have saved a ton of money in the process. Highly recommended site.
The best hostel accommodation site out there with the largest inventory, best search interface, and availability. I use them for my bookings and they are an official sponsor of this website.
This website allows you to stay on people's couches or spare rooms for free. It's a great way to save money while meeting locals who can tell you much more about a city than you will find out in a hostel/hotel. I have used this website dozens of times and the site also has groups where you can meet up for events in your city.
One of my favorite hotel booking sites, Hotels.com has a robust inventory, lots of sales, and gives you one free nights stay for every 10 booked. They make for a good starting point when looking for brand name hotels. Plus, I do like earning a free rooms.
Not my favorite website but they do a really good deals on cruises, hotels, and sometimes flights. Better flight booking sites are Kayak and Vayama. However, for cruises and package deals, you really can't beat Expedia. They also have a really good loyalty program.
One of my favorite hotel sites because it allows you to bid on hotels and save a lot more money than just by booking directly. When used in conjuction with the bidding site Better Bidding, you can substainlly lower the cost of your hotels by as much as 60%.
Another good accommodation alternative, this site connects with homeowners who rent out their homes/apartments to you. You'll get all the comforts of home, the chance to stay in a local, non-touristy part of where you are going, and pay a fraction of the cost of a hotel room.
Travel Gear/Products
I buy all my travel insurance from World Nomads. They have great customer service, competitive prices, and in depth coverage. I've been using this company since I started traveling in 2006 and think they are the best. They are also recommended by Lonely Planet and National Geographic.
Everyone has their own guidebook preference. Lonely Planet is mine. I like the look of their guides, organization, light weight, and emphasis on budget travel. Lonely Planet also redesigned their books in 2011 and they are now better organized with more photos and better maps.
I've had the same REI backpack with me for the last 6 years and it's as good now as it was the day I bought it. Their products will last you a long time. Because the quality has been so great, I purchase all my travel gear through them.
If you are going to visit Europe and do a lot of long train trips, get a rail pass. You will save money. I've used a rail pass twice and saved hundreds of dollars each time. The math just works out for long train trips. You can read about my experience saving money with them.
If you are looking for a good TEFL class, check out I-to-I. They run online courses, are cheaper than their competition, widely recognized, and will help you find a job. I highly recommend them over any other company if you are looking for to get a TEFL in order to teach English overseas. GET 15% OFF WITH THE DISCOUNT CODE "KEPNES"! Valid until 8/31/13.
Tours/Agents
My first overseas trip was in 2003 to Costa Rica with G Adventures. That trip turned me into a travel junkie I am today. I like their commitment to the environment, local communities, small group sizes, and balance of free time and scheduled activities. It's the way touring should be done.
A good company for those under 26 or are students. They offer discounted airfare as well as travel passes that save on attractions. I don't use them that much anymore since I'm way over 26 but if you aren't, make sure to check them out.
A great resource for people who want to take a career break and need to know how. They hold yearly meet ups around the country to help people meet, plan, and go.
A Great website showcasing highly discounted last minute tours and hotels. Great for the last minute planner.
This website is the ultimate guide to travel travel anywhere in the world. They have the most comprehensive information on routes, times, prices, and train conditions. If you are planning a long train journey or some epic train trip, consult this site.
Top Travel Credit Cards
Another great card with a 50,000 Ultimate Rewards sign up bonus. You can transfer those points to companies like United, Hyatt, Amtrak, and more. Or use them for a travel credit. This card comes with no overseas transaction fee and when used in conjunction with an airline credit card, can jump start your mileage balance.
Disclosure: Please note that some of the links above are affiliate links, and at no additional cost to you, I earn a commission if you make a purchase. I use all the companies listed and I recommend them because they rock and have made my travels better. If you are ready to book your trip and would like to support this website in some way, using these links will help do exactly that. Everybody wins and if you have any questions about the companies, e-mail me. I'm happy to answer any questions about the companies you have.
My Favorite Travel Gear
REI Mars 80
I've been using this backpack since I started traveling in 2006. REI makes good makes durable packs that last a lifetime.
Check it out
Moleskin Notebooks
I never leave home without one. These notebooks catalog my thoughts, feelings, tips, travel tricks, and expenses.
Check it out
Nikon S8200
I recommend and use Nikon because I'm blown away by the picture quality, night shots, lens, and long battery life.
Check it out
Apple MacBook
For all my web site design, video, and photo needs, I use a Mac. I find it easy to use and it never breaks down.
Check it out
My Favorite Travel Books/Movies