Nomadic Matt's Blogger Mentorship Program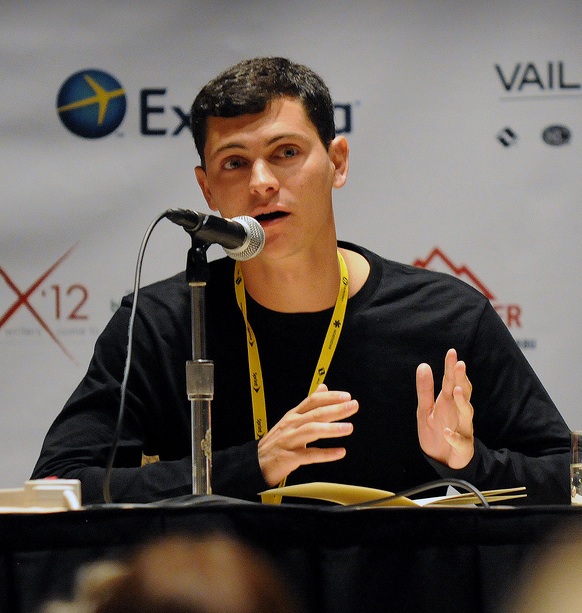 There are a lot of make money online courses on the Internet – programs that will show you how to succeed at blogging, become famous, and generate a full time income. They promise riches, instant success, and a mastery of social media in just a few months. The promise you'll become an A list blogger in the blink of an eye.

I promise none of that. My course won't make you rich overnight and you won't have thousands of followers within a week.

But I promise you something even better: a deep understanding of what it takes to make it online and strategies and a plan to make that happen.

The problem with those other courses is that they are just courses. They are prefabricated, one size fits all book and video programs. Even the best ones still don't offer personalized hands on, one on one training. You get some e-mail support and follow up but no real tutorials and hands on help. You're left to sort of figure it mostly on your own.

This isn't that kind of program. This is a weekly, one on one session with me – live, over the phone, working with you hand in hand.

What I will teach you is the tools and methods I use every day to grow my traffic, readership, and income. I'm going to teach you what works, what doesn't, and how to avoid my early mistakes. Nobody walks into a cooking class and expects to walk out Gordon Ramsay but you do expect to walk out a much better cook.

When you leave my course, you will have all the skills to be a successful blogger with a large readership and a money making blog.

And I'm going to be there each week with one on one phone calls walking you through the process, troubleshooting problems, helping you wrap your head around the technical site, correcting any mistakes, and teaching you everything that is in my head. This is a mentorship program. I'm not here to send you some videos and walk away. I'm going to be with you every day while we take your blog to the next level.
Why am I qualified to do this?
Since I created it in 2008, my blog has been an industry leader and is now the largest travel blog on the Internet. Here are some statistics about my website and why I'm qualified to teach you blogging:
In 2012, I earned over $100,000 USD – all from blogging.
Penguin Books sought me out to publish my ebook, "How to Travel the World on $50 USD per Day" which was released on February 5th, 2013.
I have over 37,000 website subscribers.
I receive over 650,000 pageviews per month.
In 2012, my website had over 2.5 million visitors.
My blogging advice has been featured in:

I speak regularly at conferences on travel and blogging.
I was featured in the book, "Professional Blogging for Dummies" as an expert blogger.
In short, I know what I'm talking about and my knowledge is actively sought by others. Unlike many other make money gurus, I don't make money by teaching others how to make my money. My income comes from my travel advice. It comes from my book, advertising, and readers purchasing their trips through my site. Even if zero people sign up for this program, I'm still going to make over $100k. I think that's an important distinction to make. I hate those marketers who only make money talking about how to make money.
What is this mentorship program?
This 15 week hands on, one on one, course includes:
My book, "How to Make money With your Blog," which will be our program's reference material.
12 one hour instruction sessions.
4 one hour technical talks (in total, that's 16 hours of instruction!).
A personalized development and strategy plan.
Unlimited e-mail question follow up.
Contest check in and feedback from me.
Hands on blog design help.
A plethora of reading materials for further study and learning.
Four Google+ hangouts with all your "classmates" to highlight what people are doing right, wrong, and how to improve so everyone benefits. You won't exist in a bubble!
Exclusive interviews with other successful bloggers and entrepreneurs.
Bonus: Get a Dedicated WordPress Guru
This course also features a dedicated WordPress (the blogging platform we work in) technician whose only job is to help you build your website and walk you through the technical side of blogging. While I help you run, operate, and market your site, our personal WordPress mechanic, Chris will help you understand what's under the hood for the duration of the course. In the beginning of the course, he'll run 4 parallel classes to teach you how to run your website and set it up.
A Week By Week Breakdown
Week 1 – Introduction Talk
Our first talk will go over the course, your expectations, desires, and hopes for blogging, and talk about the plan we're going to develop during the course.
Week 2 – Niche Building, Domain Names, and Hosting
We will go over topic ideas, niches, finding your expertise, and select an area of topic that will get you heard above the noise. We'll also discuss picking a domain name as well as ways to improve your writing and create valuable content for your readers.
Technical talk: This week you'll begin your WordPress tutorials with Chris, our WordPress technician who will help you sign up for your hosting package, set up your website, install Wordress, and walk you through how to use it.
Week 3 – The Importance of Design
Design is an aspect of blogging overlooked by 99.9% travel bloggers. I'm going to hammer home the importance of design, the need for specialized fonts, good layouts, and much more. I'll help you pick a good theme because people decide whether or not to trust your website within the first 3 seconds of viewing it. Do not let ugly design turn away visitors.
Technical talk: Chris will help you install your theme, teach you how to change it around, as well as continue your ongoing tutorials with him.
Week 4 – Build Your Site Break
This week is just with you and Chris. It's designed to help get you caught up on all the work, troubleshoot any problems with Chris, and continue to learn the technical stuff.
We also do our first group Google hangout this week where I'll discuss time management strategies.
Week 5 – Social Media, part 1
A blog is nothing without an audience and this week I'll teach you how to grow your audience using social media. This week, we'll talk about blog comments, forums, Facebook, Twitter, and other social media sites.
Technical talk: This week you'll also wrap your tutorials with Chris. Don't worry, even though the formal lessons are over, he'll be around until the end to help!
Week 6 – Social Media, part 2
We're going to turbocharge your audience building this week with a discussion on how to pitch and get guest posts as well as get media attention for your blog.
Week 7 – Search Engine Optimization
SEO isn't hard – it's just time consuming. I'll break down SEO, how it works, talk about recent changes to the Google algorithm, and help you develop an SEO strategy so you can rank high on Google.
Week 8 – Search Engine Optimization
Continuing our discussion on SEO, we'll talk about how to build links to your website so you can rank higher and get more traffic. This is the most important aspect of SEO and one that is hard than it seems.
Week 9 – Break
This week (and next) is time for you to implement the strategies we've discussed over the next few weeks so when we meet again, we can assess your progress and fix any problems.
Week 10 – Break
You keep working on the website. We will have another group Google hangout this week too.
Week 11 – Assessing your performance
As we enter the homestretch of the course, we'll go over the work you did the previous two weeks to fix any errors and problems. I want to make sure you're on the right track.
Week 12 – Monetization
We being our conversation on monetization about all the ways that don't work for bloggers before moving onto what does work. This week we talk in depth about affiliate and newsletter marketing.
Week 13 – Monetization
One of the best ways to monetize your blog and become successful is to create something that leverages your expertise. We'll discuss ebooks, courses, subscription services, and more this week.
Week 14 – Planning and Strategy
Most bloggers I speak to don't give any thought to creating a long term plan. We'll work hand in hand on developing a long term plan so that when this program is over, you have a path for continued success.
Week 15 – Final Wrap up
We wrap up the course this week and have our final Google group hangout.
You will walk away from this mentorship knowing everything I know about blogging, reference materials for the future, and a strategy plan for continued success!
This course is run 3 times per year and each class is only open to 10 students. The next course begins in May and costs $1,499 USD for the fifteen week program. That's a lot of money but cheaper than any business class you take. With this course, you get two expert teachers and tested winning strategies from me. You learn from experts. I'm going to teach you how to build an online business and every business requires an investment. This isn't spending money on something, this is investing in yourself, your blog, and your passion.
You could spend years learning through trial and error and maybe succeed or you can learn everything from an expert, reduce the learning curve, and come out of the gate running.
Click "add to cart" to sign up!

Money Back Guarantee
If you don't like the course or change your mind, you can get a full refund within the first 3 weeks. No questions asked and you'll be able to keep all the course material that was already sent over. (Ok, I might ask why but only for my own feedback!)
What if You Aren't a Travel Blogger?
The secrets to running a good blog are just like that of a good restaurant. The skills needed to run a French restaurant are the same as running an Italian one. My knowledge and expertise are transferable to any other blogging niche because what makes me special is not the niche but my techniques, systems, and tactics on building a successful website.
This mentorship program is only for people who are committed. If you are looking for a way to generate thousands of dollars quickly, go elsewhere. If you sign up for this program, and that is your goal, I'm going to kick you out and refund your money. This program is for those who want to develop a long term successful blogging business from someone who has done the same.
If you're still unsure, here's what the first class of students said:
"If it wouldn't have been for Matt's mentorship program, I would have started travel blogging in the completely wrong direction. From day one, Matt pointed me in the right direction. He not only equipped me with the tools to run a successful travel blog now, but also with the knowledge I will need in the future. Matt's advice and guidance was invaluable and his mentorship program is a must for anyone serious about getting into travel blogging." – Stephen, abackpackerstale.com
"Matt's strength lies in his attention to detail and helping you to create a focus for your blog. It's something he cares about, and he's good at getting you to care about it too. As someone with an existing blog, these have been invaluable lessons in moving my blog past just another website, and turned it into something that can grab people's attention and build an audience." – Andy, discoverwithandy.com
"Matt took me from having only a name registered to an actual functioning site with a lot of hand-holding and understanding in between. I know that at the end of the course, I'll have a solid understanding of what, when, how to do all the necessary steps to set myself up for success. His gently de-mystification and simplification of the process will be invaluable for my progress in the future, saving me a ton of time and headaches. Thanks Matt!" – Emma, youlookgreat.ca